Solange is a Grammy Award-winning R&B singer-songwriter and the younger sister of Beyonce.
Born on June 24, 1986, in Houston, Texas, Solange is the younger sister of R&B performer Beyoncé. Coming out of her sister's shadow, Solange made a name for herself in both the music and fashion industries as a singer, dancer, and model. In 2013, she launched her own record label, Saint Records. Her 2016 album, A Seat at the Table, reached the top of the Billboard chart and led to her first Grammy win the following year.
Beyonce sister 's career
Solange was only 13 years old and still wearing braces on her teeth when she performed as a backup dancer on tour with Destiny's Child. She first sang professionally on their 2001 holiday album, 8 Days of Christmas.
It didn't take long for Solange to come out from her sister's shadow to make a name for herself in both the music and fashion industries. When Solange was 16, her father, who was also her manager, signed her to his record company, Music World Entertainment. In 2002, she appeared on two major musical projects: Lil' Romeo's Game Time album and former Destiny's Child member Kelly Rowland's Simply Deep, for which Solange wrote the title track.
Solange's debut album, Solo Star, was released in 2003. Soon after, the budding star was writing songs for sister Beyoncé, Rowland, and third Destiny's Child member Michelle Williams.
On February 27, 2004, a 17-year-old Solange married Daniel Smith Jr., who later became a football coach. The couple soon moved to Idaho so that Smith could attend school there. Later in 2004, Solange gave birth to their first child together, son Daniel Julez Smith Jr. (who she calls "Julez"). The couple divorced in 2007. Motherhood "was always chill and easy," Solange told New York Magazine in a 2012 interview, but "marriage is a whole 'nother ball game."
Solange signed a record deal with Geffen Records in 2007. Her second album, Sol-Angel and the Hadley St. Dreams, featured such artists as Mark Ronson, the Neptunes, and Cee Lo Green. As with her first album, Sol-Angel failed to garner commercial success. She later signed on with Roc Nation, a label run by her brother-in-law, rapper and music mogul Jay-Z. Solange tried to make the charts again in 2012 with the seven-track effort True, which elicited a tepid response from fans and critics.
Solange's wedding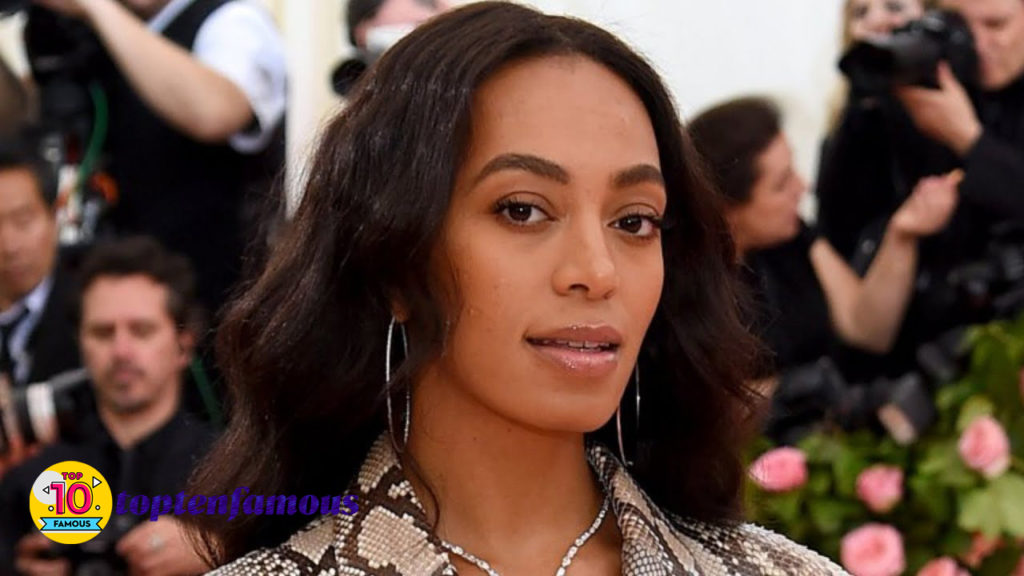 A source on Eonline said the ceremony took place at a church in New Orleans. The two exchanged wedding rings in front of about 100 guests including family and close friends. Solange and his boyfriend sat on white bikes to the ceremony.
Beyonce with Jay-Z and daughter Blue Ivy were both present at the wedding in white tones. Beyonce and Solange's mother, Tina, took her boyfriend's hand to her daughter's wedding feast. Julez, son of Solange from his previous marriage to Daniel Smith, plays an important role in his mother's big day.
The series of events to celebrate the wedding began on the evening of 11/14. Solange dressed in a modern, sexy bride style dress, with her boyfriend to the Indywood cinema. Guests are invited to watch the movie "Mahogany" starring Diana Ross.
Alan Ferguson, 51, is the US music video director. He has worked with many stars such as Katy Perry, Fall Out Boy, Gym Class Heroes, Nelly Furtado and Beyonce – Jay-Z.
Solange is 28 years old this year. She experienced a marriage with Daniel Smith from February 2004 to 2007.
Please follow and like us: