Nicki Minaj net worth is the largest among female rappers. She topped the Forbes statistics list with a total net worth of 100 million dollars.
Nicki Minaj struggling childhood
Born in the Caribbean, Nicki Minaj moved to New York at the age of 5 and had to overcome a difficult childhood before becoming a successful artist. Minaj's father is heavily drug-addicted, plus a long history of violence. Once, he even burned the house himself to kill his wife but failed.
As an adult, Minaj said: a period of destiny and overwhelming fear of her childhood has become a motivation for her to strive and find a way to escape from life at the bottom of society.
"I wanted my mother to be stronger, but she couldn't. I think if I succeed, I can change her life," she shared in an interview.
At the age of 12, Nicki Minaj composed his first rap, then went on to study acting at LaGuardia High School of Music and Arts. During her years of unconditional but ungainly looking for a role, she used to work through a variety of jobs to make a living – including waitress at Red Lobster, before being fired for being rude to clients.
After that, Nicki Minaj devoted himself to music, starting with the backup singing for local rappers in New York City. Soon, she started composing her own songs, then was lucky to be discovered and signed by the boss of entertainment company Dirty Money.
This connection led Minaj to the cult rapper Lil Wayne. In 2009, she signed a contract with Lil Wayne's Young Money brand, starting her career up like a kite, with typical hits such as Megatron, Super Bass, Anaconda…
Nicki Minaj currently holds a huge fortune with about 50 MVs surpassing 100 million views on YouTube and becoming the only female artist to achieve this feat. She is also the only female rapper ever to make Forbes' 20 best-earning hip-hop artist list from 2011-2014.
Nicki Minaj scandalous life is as huge as her net worth

Despite Nicki Minaj large net worth, scandals go along with Nicki Minaj's name. The star used to involve in controversy for many reasons, even with colleagues.
In March 2012, Minaj guested in the famous American Idol contest. She has told judge Jennifer Lopez to "step away a bit" to make room for her at the jury table, making Lopez uncomfortable.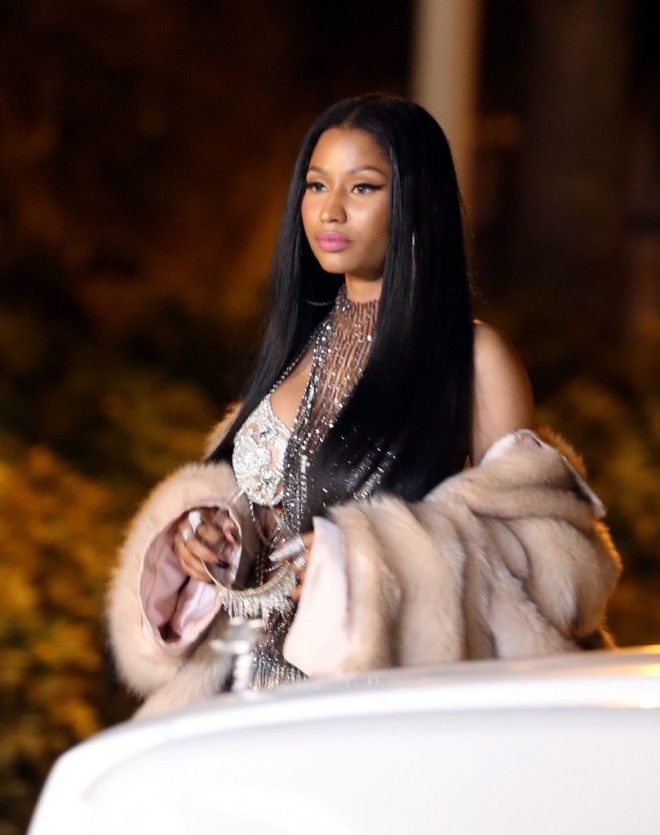 Minaj continued to involve in endless disputes with Mariah Carey while being a judge at this contest. Carey later claimed Minaj threatened to beat her. She then decided to hire more security guards, according to the New York Daily News.
As for September 8, 2018, no one can forget the intense chaos between Nicki Minaj and Cardi B. At a luxury party within the New York fashion week, the two top female rappers are prominent guests. However, in the midst of the bustling event, she took off the cloak and threw it at Nicki Minaj. The clogs went out of orbit and rushed into Rah Ali (Nicki Minaj's best friend). It led to a big clash between the group on the red carpet. As a result, Cardi B left with a swollen face and barefoot.
The list of stars who had a conflict with Nicki Minaj includes Taylor Swift, Miley Cyrus, Travis Scott, Lil'Kim …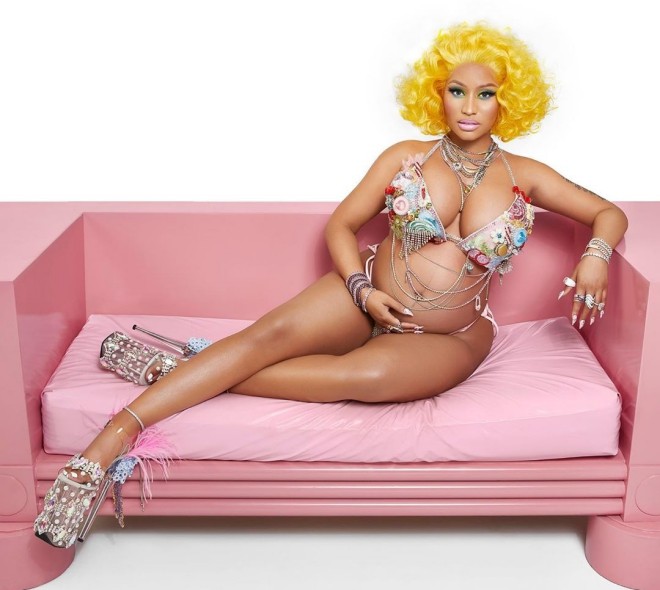 Regarding family life, after 9 months since marrying Kenneth Petty and 10 months after announcing a break to focus on private life, Nicki Minaj is going through quite a peaceful day compared to before. She spends a lot of time with her husband and focuses on preparing to welcome her first child.
Before Kenneth, Nicki Minaj once dated rapper Safaree Samuels, rapper Meek Mill, Formula 1 racer Lewis Hamilton…
Please follow and like us: