Britney Spears young beauty has been fading away. Instead, we can see the tiredness in her eyes and the downfall in her physique. Let's take a look at young Britney Spears and her appearance now.
Events in life, emotions have turned a young, beautiful, and hot Britney Spears into a mature, old, and not so good-looking mother of two.
From a young age, Britney Spears (born December 2, 1981) has shown a natural talent for music. After performing in the 1989 program to search for musical talent Star Search, Britney continued to participate in the American children's long-running program – Mickey Mouse Club – premiered from 1989 to 1994.
This photo was taken in 1995 at Parklane Academy where Britney attended. At that time, the pop princess was only 14 years old.
In 1999, at the age of 18, Britney released her first studio album titled Baby one more time. Both the album and the song brought her great success. Baby one more time became the best-selling album by a teen solo artist, and the song of the same name broke many sales records.
Britney Spears at a concert in Universal Amphitheater, Universal City, California in 1999. At this time, the name of the female singer has been known and loved by fans all over the world. Not only conquering the audience by her impressive voice, but Britney also makes fans fall in love with her sweet, beautiful beauty of a princess.
In 2000, when she was only 19 years old, Britney Spears attended the 42nd Grammy Awards at Staples Center, Los Angeles in a charming white dress. Britney's success in the period 1999 – 2000 prompted the rise of a series of beautiful young female singers, notably Christina Aguilera, Jessica Simpson and Mandy Moore. However, at the 2000 Grammy Awards, Britney lost the Best New Artist award to rival Christina Aguilera.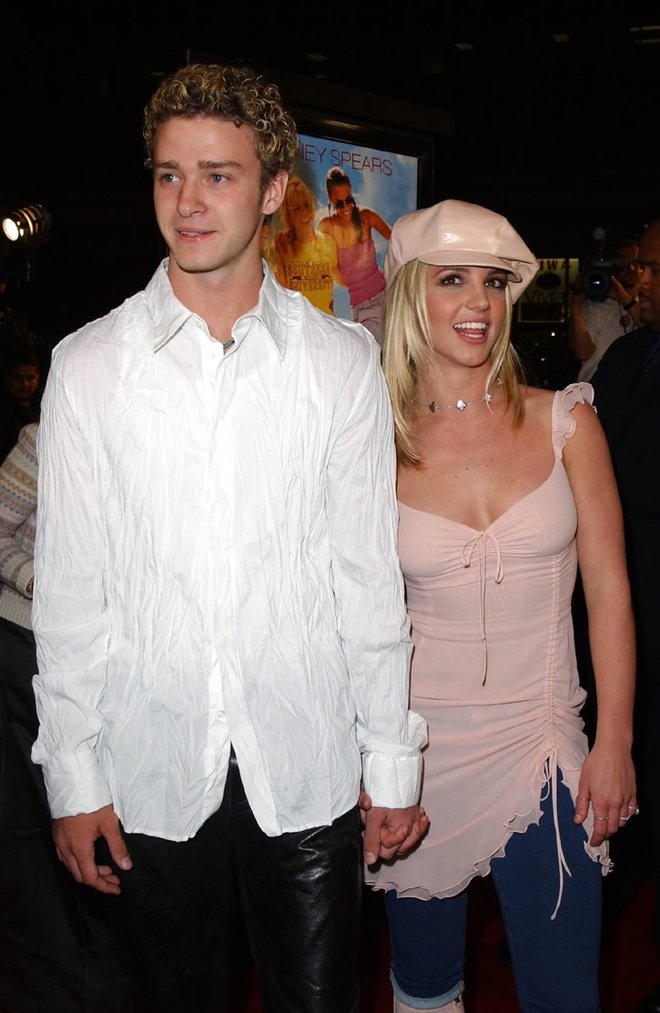 Britney Spears started dating male singer Justin Timberlake since 1999. The talented and talented couple quickly became the most beautiful couple in Hollywood. However, they broke up 3 years later.
In 2001, Britney released the album Britney and began her acting career in Crossroads. She went on to release In the Zone in 2003 with creative music. This time, the image of a beautiful and hot pop princess covers the world.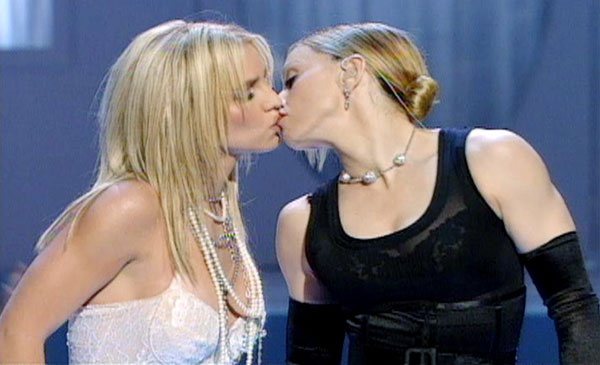 Famous kiss by Madonna and Britney Spears at the 2003 VMA Awards.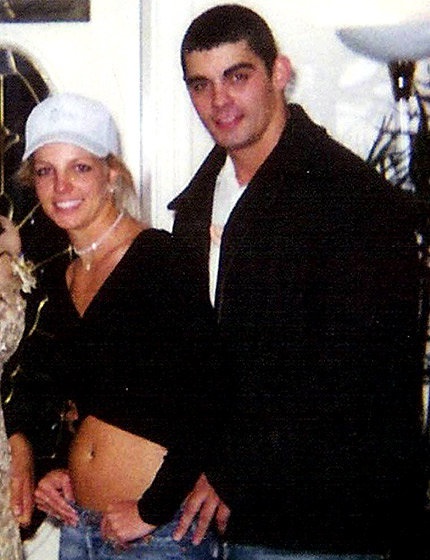 In 2004, Britney Spears married a childhood friend – Jason Alexander. However, the first marriage of the pop princess lasted only 55 hours, lasting from January 3 to 5. Toxic singer said that she made an important decision at the time of "not alert".
At the end of 2004, Britney Spears fell in love with and decided to marry a second-time to Kevin Federline. However, the marriage lasted only 2 years. Later, the singer once admitted, marrying Kevin was a big mistake.
In 2006, pop queen Britney Spears showed off hot nude pictures on the cover of Harper's Bazaar magazine while she was pregnant.
During the happy time with her second official husband – Kevin Federline, the pop princess was always cheerful and radiant. However, in November 2006, Britney filed for divorce and the case was resolved in 2007.
Britney and Kevin have two sons – Sean Preston and Jayden James. The broken marriage led to a series of custody trials. The big events in private life caused Britney to fall into crisis.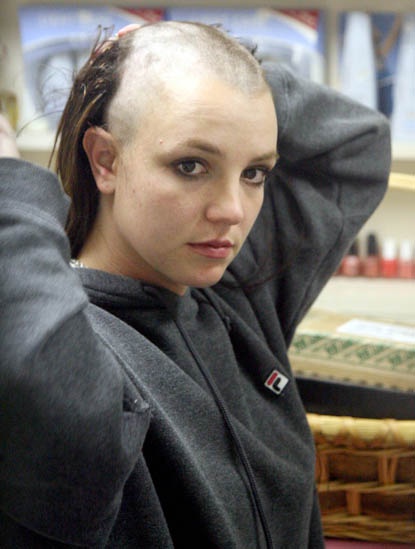 2007 and 2008 were Britney's horrifying times. She was shocked by the image of shaving her head, attacking reporters, unable to control herself, causing accidents while driving… Many sources said that the female singer used drugs during this time.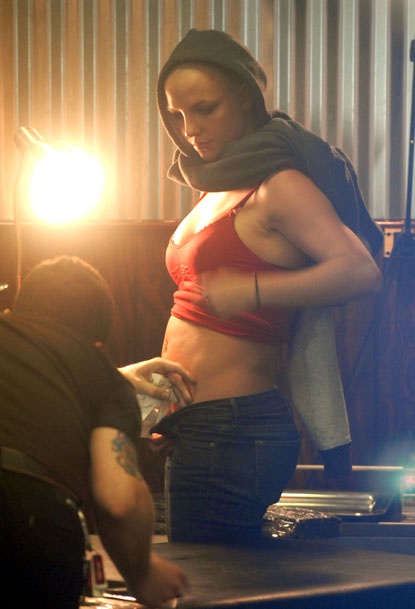 Tattooing, befriending Lindsay Lohan and Paris Hilton, plunging into alcohol-and-stimulant nightlife is what fans have seen in the pop queen sometime after her second divorce.
In 2007, Britney had a completely failed performance of the song Gimme More at the MTV Video Music Awards. She wears a bikini-like outfit that reveals her fat body, and she sings and dances badly.
However, a year later, Britney Spears began to flourish and made a spectacular comeback. At the 2008 MTV Video Music Awards, Britney had an epic comeback. She won all three nominated categories: Video of Best Female Artist, Best Pop Video Video and the most important award is Video of the Year for Piece of me. This is also the first time she has won the Moonman trophy after 16 nominations.
At the time of 2008 – 2009, Britney's body was still quite round. It is difficult for the pop queen to find such attractive curves as her peak after two births. However, she is still radiantly beautiful and full of charm on the music scene.
To promote the Circus album, Britney organized a world tour called The Circus Starring: Britney Spears and earned hundreds of millions of dollars. The Circus is one of the tours with the highest audience in 2009. Britney's return is a great merit of boyfriend Jason Trawick – who has been by her side to encourage, comfort, and help her through difficult times.
In 2011, Britney Spears wore a seductive black suit to the MTV Video Music Awards. Although the pop princess is still very beautiful, the signs of time are now under her makeup. Also, we can't barely see her beautiful and sexy curves.

Britney marks a comeback in 2012 as a judge of the US version of the X-Factor competition. The female singer received a lot of support and love from fans in this program.
However, age and weight are always problems that cause Britney a headache.
Far from the glittering and meticulous image on stage, Britney appeared with a messy look, messy hair, and forgetting underwear on the street. Failure to keep the image made the singer completely lose points in the eyes of the fans.
In early 2013, Britney continuously received bad news in her career and private life. She was fired from the seat of US judges X Factor for her dull performance last season. Then she parted ways with longtime boyfriend Jason Trawick after a year since the date of engagement. Many fans are startled when they see the old image without the make-up of the pop princess.
The most recent image of Britney Spears when she went to see her children playing football in Los Angeles on April 6. Dressed in a super short dress, Britney "salt face" when revealing underwear in crowded places because of having to sit on the grass. She also revealed a fat body, saggy bust in this pajamas-like outfit. After 15 years of success with Baby one more time, the beautiful Britney Spears can no longer keep the youthfulness, style, and charm at the age of 33.
Please follow and like us: