Chris Hemsworth – the handsome Australian actor is best known for the role of Thor in MCU. The beauty of his has captured the hearts of many fangirls. Let's revisit his beauty through periods!
Chris Hemsworth was born on 11 August, 1983 in Melbourne. In his cute black shirt, Chris was super adorable since he was a child.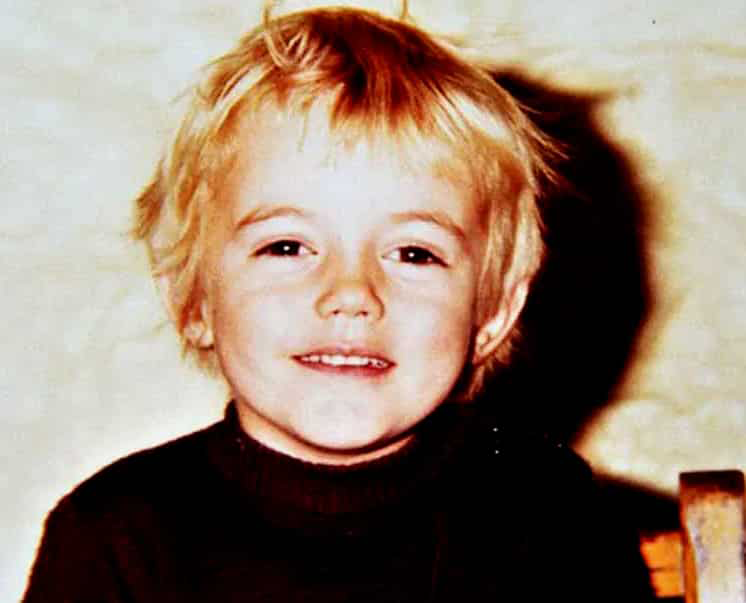 Chris Hemsworth was born among the wealthiest families in Australia. Little Chris was raised in a middle-class family. His father was a social services advisor, while his mother was an English teacher. 
As his childhood, acting was not his first hobby. As a boy, Chris Hemsworth liked surfing and playing football. In the early life, Chris wanted to pursue football career, but it was canceled due to his shoulder injury.
He still keeps his surfing hobby then and now 
Chris discovered his love for acting when he was in high school. When he was in college, he was a member of a drama group. Playing many roles stirred his interest in the need to become an actor.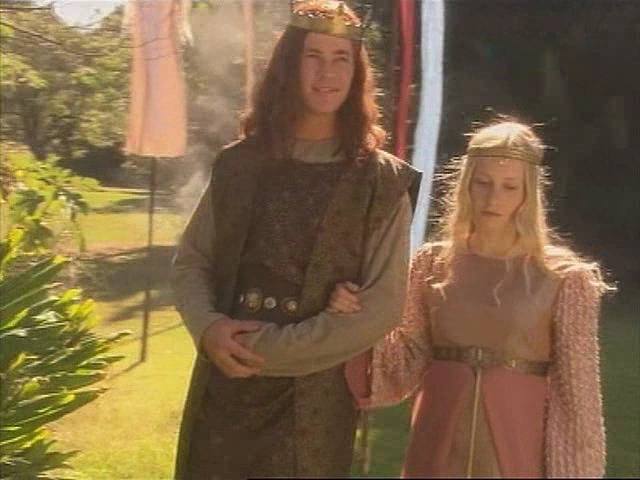 Chris started taking small roles in TV series after graduating from college. He used to play the role of King Arthur in the Canadian / Australian fantasy series Guinevere Jones.

Chris in Home and Away
Pursuing his career to the next level was considered a necessity for Chris. The rising star after discovering his talent and destiny then studied at Screenwise School of Film and Television, which was a school for actors in Sydney, Australia.
At school, he casted for the Australian TV Series Home And Away. Unfortunately, his desired role eventually belonged to Australian actor Jason Smith, which made Chris appear as a cameo in the Series.
In 2006, Hemsworth's determination to become famous led him to participate in the 5th Australia competition Dancing with the Stars. Collaboration with professional dancer Abbey Ross did not go as planned. Chris was eliminated despite his serious performance at the show.
In 2009, not giving up his dream, Chris Hemsworth was blessed with a fascinating performance in the science fiction movie Star Trek. Motivating him to be a star, the film made his fame around the world. Once again, this movie actually gave Chris the perfect gateway to introduce himself to the US and Australian film industry.
Chris's acting career made a breakthrough when he starred as Thor in the Marvel movie series. When the movie was released, Chris Hemsworth was praised for his strong physique which was in accordance with the powerful image of the god. The success of "Thor" (2011) helped him to become one of the most well-know stars in Hollywood.
After filming the movie "Thor: The Dark World", from September 2013 to November 2013, Chris Hemsworth played the role of sailor who drifted due to shipwreck in "In the Heart of the Sea". He dropped from 97 kg to 79 kg and uploaded a photo on his social network that surprised many audiences.
Chris Hemsworth had a very good control of his physical condition. Despite unexpection with the languid image above, that was not the biggest surprise of the audience. After the impressive transformation, in the "Thor: Ragnarok", the actor had renewed himself when he no longer owned the shiny blonde before. He had new short hair in the gladiator position. 
In June 2019, he continued participating in a blockbuster "Men in Black: International".
Whether playing a god or playing an ordinary person, Chris is still as beautiful as a king. Is there any stage when he lost his handsome performance?
Please follow and like us: