Megan Fox and her younger boyfriend, rapper Machine Gun Kelly, appeared passionately in his new MV after Brian Austin Green admitted to divorce his wife.
MV Bloody Valentine
At dawn on May 21, rapper Machine Gun Kelly aka MGK released a new song called Bloody Valentine. The MV featured Megan Fox, a sexy icon who recently divorced her husband, rumored to be in the relationship with the young rapper after working together.
In the MV, there are many romantic scenes like the two wakes up in the same bed, Megan lovingly kisses MGK, and so on.
Although this was just acting, the source from Dailymail said that the MV was the premise leading to Megan Fox dating the 4-year-old younger rapper. A series of details in the MV all show the scene of a couple living together.
"Certainly both are dating and happy in love," a source from Dailymail said.
Also in this MV, the mother of 3 children looked fresh and healthy, which was different from her scruffy appearance when walking on the street with her husband Brian Austin Green in early April.
Megan also showed sexy curves and toned waistline in Bloody Valentine. This sexy icons gradually regained her beauty and charisma to return to Hollywood.
Other rumors
Meanwhile, on 20/4, the 30-year-old rapper went down the street alone and stopped at a gas station near Megan Fox's house. MGK appeared in the image of uneven hair, showing fatigue amidst the media coverage.
On 15 May, the sexy icon was said to be dating MGK when appearing in the car of him. They knew each other when they starred in "Midnight in the Switchgrass". At this time, Megan Fox was separated from her husband, and went out without her wedding ring.
A source from US Weekly confirmed that MGK and Megan Fox are definitely dating when appearing together amidst the plague.
Megan Fox and Machine Gun Kelly's background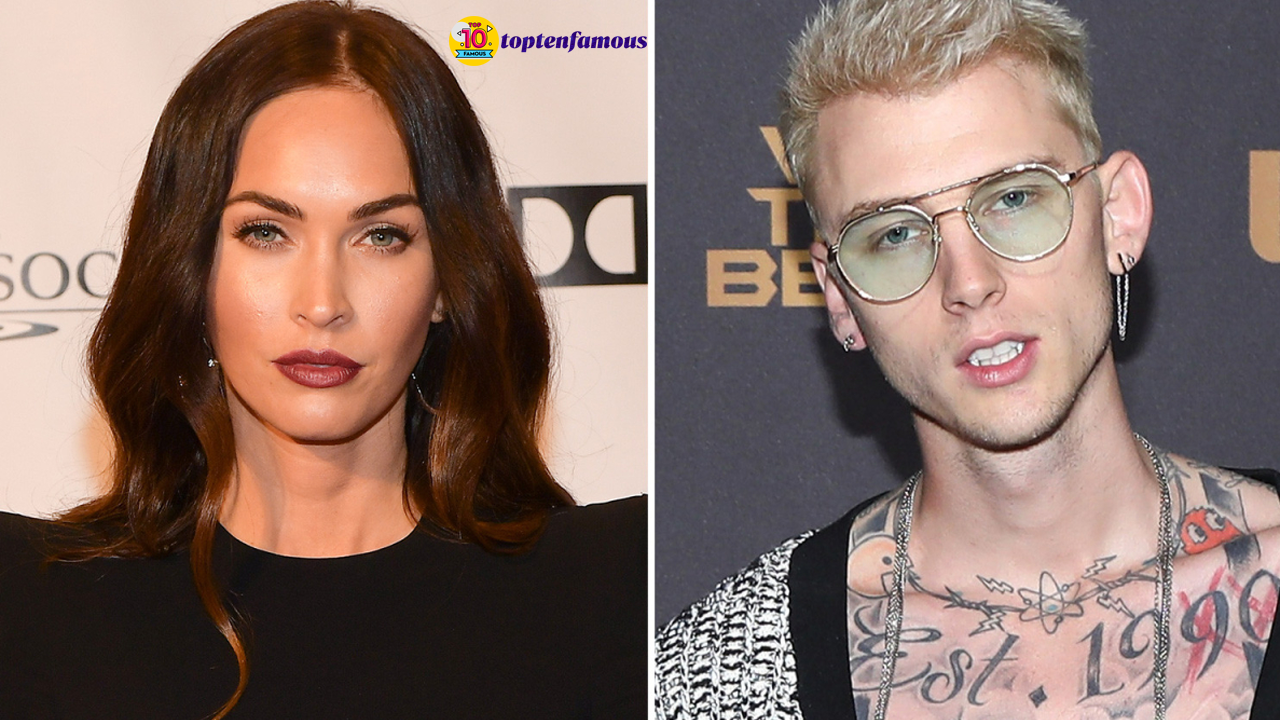 Megan Fox, born in 1986, is an actress who became a star when appearing in the Transformers series. In the years 2008-2010, she was dubbed the sexy icon, who may usurp Angelina Jolie. However, after getting married and having children, she only appeared in less attractive projects.
Machine Gun Kelly (aka MGK) is the nickname of rapper Richard Colson Baker. The American star was born in 1990, started his career in 2006. MGK has won many big and small awards in the past 10 years.
In addition to music, Machine Gun Kelly also starred in movies. He appeared in many famous movies such as Viral, Bird Box, The Dirt, most recently Midnight in the Switchgrass.
Related: Megan Fox Then and Now: Her Beauty May be a Disadvantage
Please follow and like us: