Have Emma Watson and Tom Felton Ever Had Something More Than Friend? This is a common question of many fans of Harry Potter.
Most of us have seen or at least heard of the popular "Harry Potter" movie. Set at the magic school, the world of Harry Potter was extremely interesting and special with the magical words, witches, flying brooms, and magical creatures. In it, the trio of Harry Potter – Ronald Weasley – Hermione Granger together with bad boy Draco Malfoy were the most favorite characters.
In the movie, the smart girl Hermione fell in love with Ron and always confronted with Draco Malfoy. But in real life, Emma Watson and Tom Felton were the closest friends. Therefore, many people suspected that both of them had feelings beyond friendship.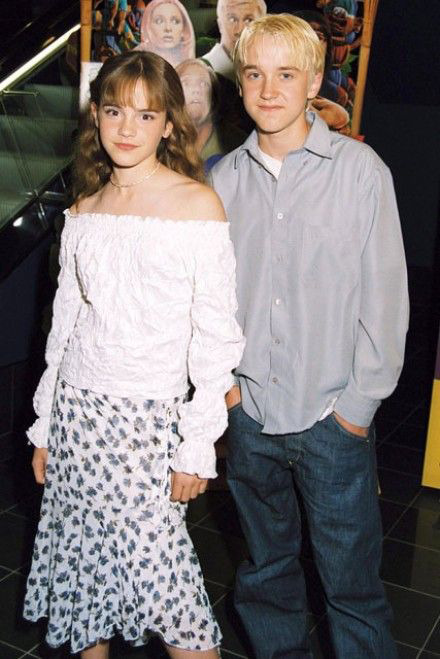 E
August 2011
This "love affair" had begun since the two were children. They met each other when filming Harry Potter. Although she acted with Daniel Radcliffe and Rupert Grint most of the time, little Emma always paid attention to Tom Felton, who had a mature appearance. The guy was her crush during the first 2 episodes of Harry Potter. He was also the first love of this lovely girl.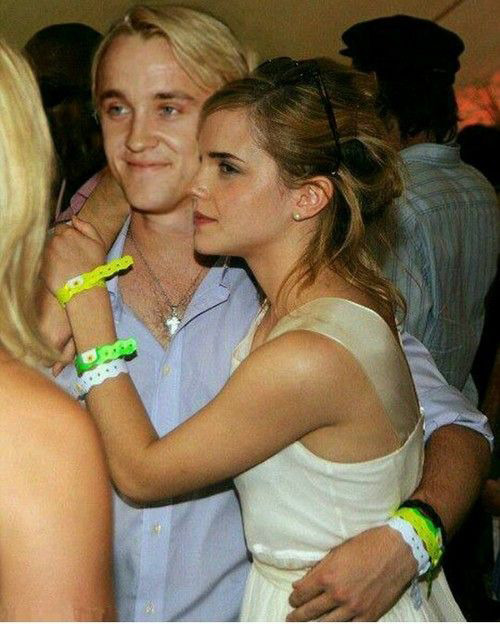 However, Emma did not speak out and always behaved as usual. She only revealed this story when she was an adult. "In the first two movies, I fell in love with Tom Felton. He was the first person I liked." Emma told Seventeen. "Up to now, we still laugh about it. We are really good friends and that's great."
April 2016
During the opening ceremony of The Wizarding World of Harry Potter at Universal Studios Hollywood, Tom told Seventeen newspaper that he knew nothing about Emma's feelings while they were filming.
November 2018
People often saw Emma and Tom together after she broke up with her ex-boyfriend Chord Overstreet in May 2018. On November 8, 2018, rumors of Emma dating Tom became more and more explosive when she posted pictures of skateboarding with Tom Felton on the street.
This was the moment when the dating rumors between Emma Watson and Tom Felton broke when she posted a photo of the two playing skateboarding on the streets of California.
"Emma is very adorable. We still see each other a lot, just don't post pictures very often." Tom responded to Us Weekly about rumors between him and Emma Watson.
"She used to be my neighbor but I haven't seen her very often for several months. So I decided to take her to the skateboarding lessons. Emma is quite difficult on herself but she is very good so being with her is always happy. I love spending time with Emma."
February 2019
The two went out together and Draco took her a lovely photo. Emma posted it with the caption "Friends capture you best". Perhaps she wanted to explain that they were just friends.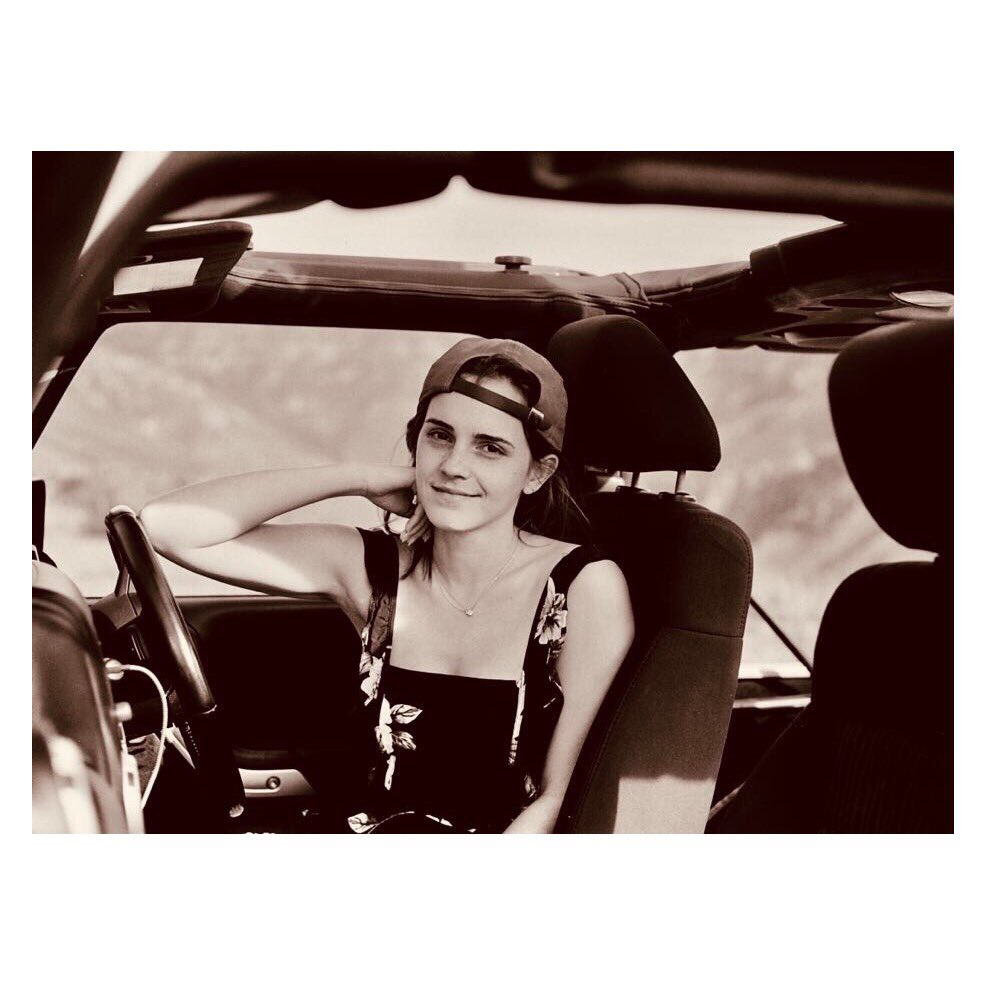 August 2019
It seemed that the couple had gotten close and spent more time together. They even went on vacation together in South Africa. Tom posted a picture on Instagram with a scene teaching Emma how to play the guitar. With the caption "quick learner".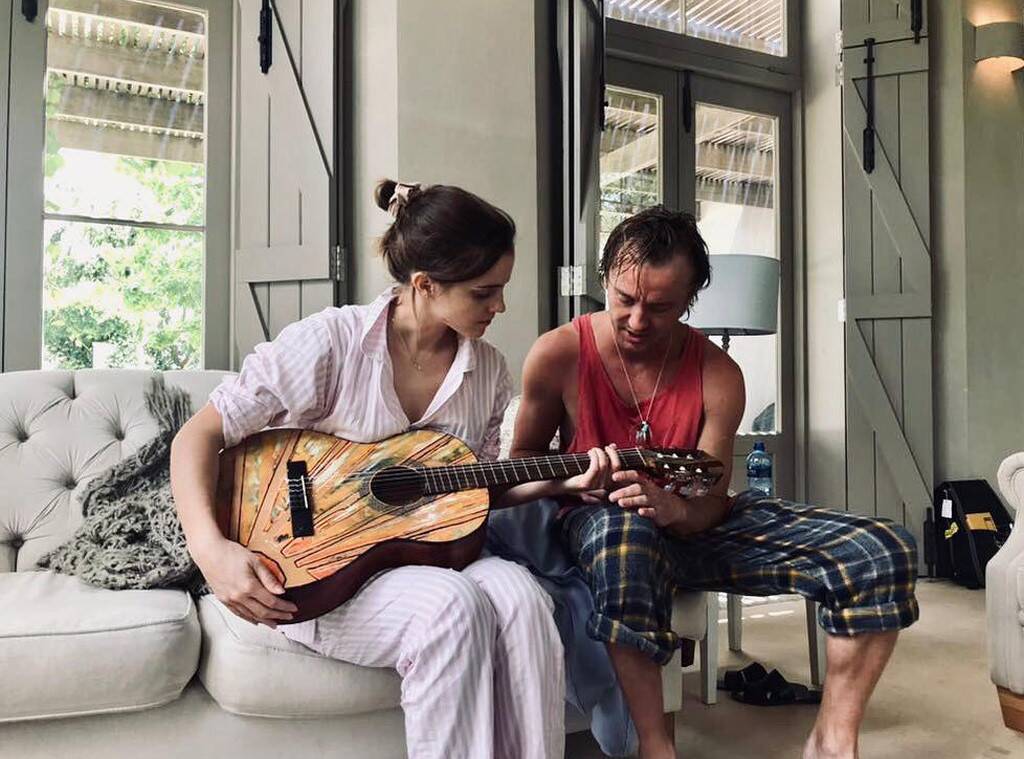 November 2019
People supposed that they were spending time together through Tom's "hint" post on IG. Specifically, he posted a photo with the caption "Women do it better (taking pictures) EW". Fans said that EW was the abbreviation of Emma Watson's name. The two were also constantly showing affection and sharing more public time together.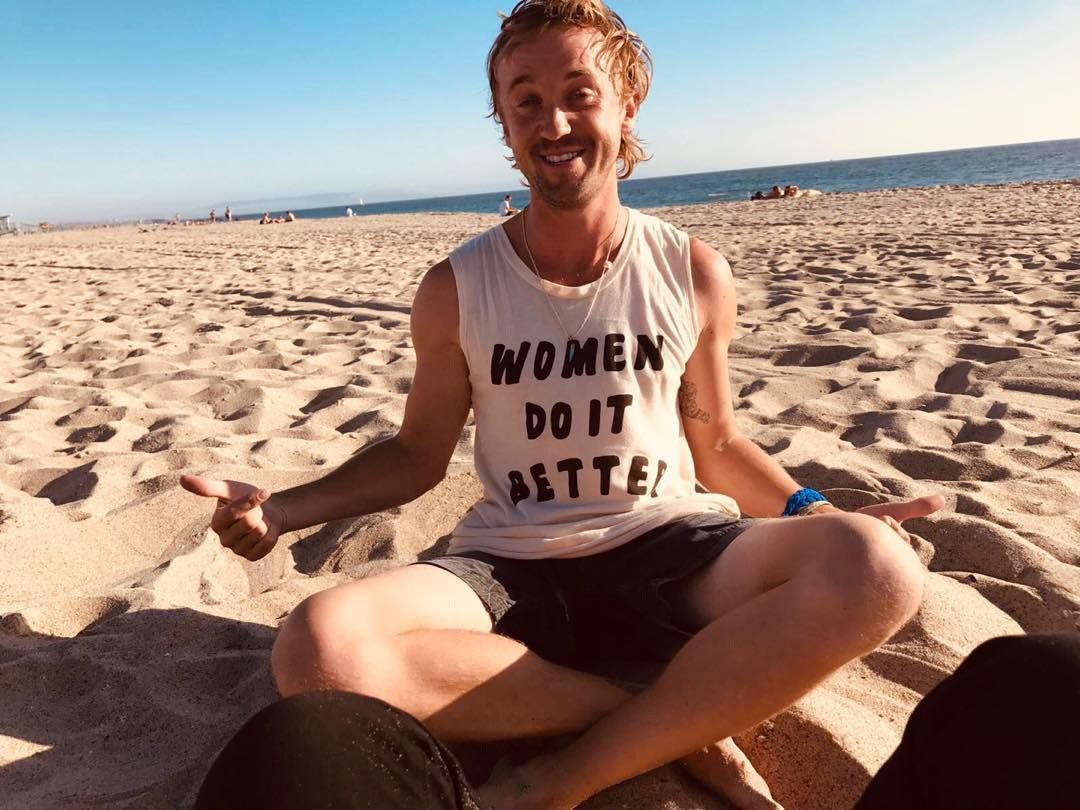 …And the ending
After many pictures on Instagram with Tom Felton that made Harry Potter fans unable to stop dreaming about a real-life ending between Hermione and Draco. In April 2020, the identity of Emma Watson's new boyfriend had emerged. This guy did not work in the entertainment industry. He is Leo Alexander Robinton, a businessman in California.
Before that, two people were caught kissing on the streets of London in October 2019. A source said Emma and Leo had done everything to keep the relationship private. After they were caught kissing in October, Leo kicked himself out of all social media in an effort to preserve their romance.
Related: 17 Emma Watson's Ex-relationships (Part 1)
Please follow and like us: