Not surprising when big stars often take stage names instead of their real names. Vin Diesel is no exception. His real name is Mark Sinclair. He named "Vin" after his stepfather, Vincent. The name "Diesel" (engine oil) had followed him from his days working at the New York bar. The reason he was called that way, perhaps simply because of abundant energy that he "recharged" after his hard-working days which makes many people admire.
Diesel was born in New York City. His mother, Delora Sherleen (Sinclair) Vincent, is an astrologer. Diesel used to state that he is an "unknown ethnic". His mother's ancestors were Scottish, British and German. He has never met his biological father. Vin said that "all I know from my mother is that I am related to many different cultures".He also said that the relationship between his parents was illegal in some areas of the United States under the law of prohibiting marriage between different races.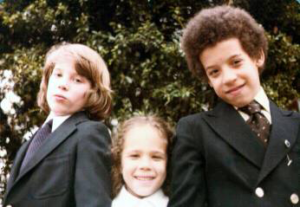 Diesel grew up in the care of his white mother and African-American stepfather, Irving H. Vincent, an acting lecturer and theater manager.  He first appeared on stage when he was seven years old, in the children's play Dinosaur Door, written by Barbara Garson. The play was produced at the Theater for the New City theater in Greenwich Village, New York. He was able to participate in this play because one time he and his brother and some friends sneaked into the space of the theater with the intent to destroy. Then they were caught by theater's art director, Crystal Field. Instead of reporting to the police, she showed them the script and asked them to participate in the upcoming play.
After that, Vin continued working for the Theater for The New City for many years until he started attending Hunter University. In fact, creative writing courses at this school helped him to start a writing career.
On the road to becoming a professional actor, Vin Diesel had tried many different activities. In fact, he used to be a rapper and a breakdancer in the 80s.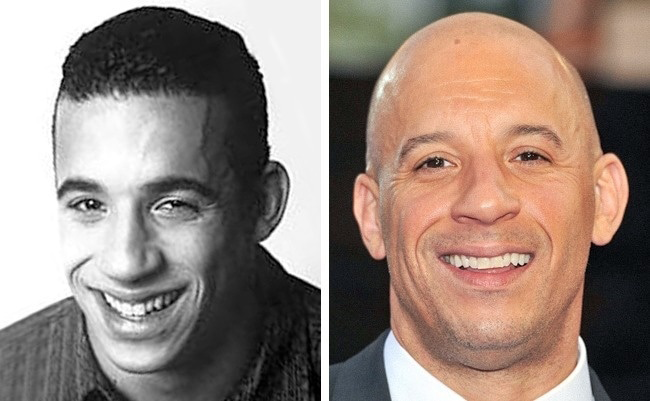 After finishing university, Vin tried the most traditional way to success in Hollywood: go to Los Angeles for castings. However, the luck did not smile for him. He returned to New York after failing many times and decided to make his own movie.
Movie Multi-Facial was filmed in a few short days with a budget of only $3,000. Vin wrote the script himself, directed, produced and also starred in this movie himself. He was very surprised when the film received a lot of attention. Furthermore, it was even shown at Cannes in 1995. 
Vin Diesel in Saving Private Ryan
Thanks to this great success, Vin has a solid stepping stone to continue embarking on a new project, Strays. Talented director Steven Spielberg was so impressed with Vin Diesel, he even wrote a new role for Vin in Saving Private Ryan, a big push to Hollywood.
After that, Vin gradually took on bigger roles such as  Boiler Room (2000) and Pitch Black (2000). He especially shone in the role of the action blockbuster about the street racing theme The Fast and the Furious (2001).
Up to this point, maybe Vin Diesel is still one of the hottest names in Hollywood stars. His success is also therefore becoming more and more outstanding of all.  
Please follow and like us: