Daniel Radcliffe was constantly looking for opportunities beyond the shadow of Harry Potter. Let's see 5 best movies of Daniel Radcliffe besides Harry Potter.
1. The Woman in Black
The Woman in Black based on the 1983 novel by Susan Hill, revolved around the story of a widowed lawyer Arthur Kipps (Radcliffe). He was sent to the east coast town in Crythin Gifford to accomplish the assignment for Ms. Alice Drablow (Alisa Khazanova, Eve Pearce). Arthur began to explore the bizarre stories occurring in the town there. It revealed a curse that had become a horror to the people in that place for many years.
The movie, produced by Hammer Films and choreographed by James Watkins, had a British Gothic style with contrasting colors and dark ambiance. The images of death, supernatural forces, and curses created an obsession without using gore or jump-scare too much.
This was the first film he participated in since the end of Harry Potter 7. His image was more mature. However, because viewers were too familiar with his childlike features in Harry Potter, this new image was still quite strange. The acting was still similar to the image of Harry Potter. Although he was unable to escape the silhouette of the role that had followed him for 10 years, his innovation efforts in The Woman In Black got many recognition of audiences and critics.
2.
Horns
This was another film based on a novel that Daniel Radcliffe chose to participate in. Horns adapted from Joe Hill's work of the same name. In Horns, Radcliffe played the role of Ig Perrish, a man accused of killing his girlfriend Merrin (Juno Temple). After a night of drunkenness, he woke up with a pair of horns on his head. Then Ig Perrish discovered the power of the horns. They could force people to confess all their sins. He began to use them to search and discover the cause of his girlfriend's death.
The movie was a combination of many different genres including humor, horror, love, hatred, and religion. Regarding Radcliffe, the actor received positive reviews when he fully portrayed Ig's depth and emotions. Radcliffe also shared that he enjoyed this role very much after reading the script. Director Alexander Aja, after contacting with Radcliffe, appreciated his honesty and commented that he was not like dozens of mediocre actors who were rising. Although he could not leave the imprint after Horns, the role of Ig had supported Radcliffe to continue trying and striving more in the future.
3. Kill Your Darlings
It was a risk when Radcliffe chose to play the role of a gay poet. The film's story was based on real events and characters. It revolved around the relationship of Allen Ginsberg (Daniel Radcliffe), Lucien Carr (Dane DeHaan), and Jack Kerouac (Jack Huston). Carr had introduced Ginsberg to Kerouac and poet William S. Burroughs (Ben Foster). He was also the one who stabbed his lover, David Kammerer, while he drunk in 1944.
This was a film that showed a new perspective in Radcliffe's acting as he played the role of a freshman who immersed in the passion for gay love with Lucien Carr. This role surprised audiences at the Sundance film festival with its bold and different image of Daniel. Compared to Ig in Horns, Ginsberg required deep acting ability with a strong and mature personality of the character.
Although he had tried hard, it seemed that Radcliffe's effort was not enough. His acting was still drowned when standing next to excellent Dane DeHaan and experienced Jack Huston. However, he still received positive feedback from the audience because of his continuous improvement.
4. Swiss Army Man
This may be the craziest movie " in Daniel Radcliffe's career. Many fans of Harry Potter had left the theater after less than 40 minutes of watching the movie. The reason was that they could not stand seeing their idol in the role of a corpse that can speak and know how to fart. Swiss Army Man caused mixed reactions when one side gave many compliments while the other strongly criticized.
The story revolved around Hank (Paul Dano), an abnormal guy trying to commit suicide when he saw a dead body (Daniel Radcliffe) on the shore. When he realized that the corpse was still breathing, he tried to talk and used it to do all kinds of incomprehensible things.
5. Jungle
After a lot of effort but Harry Potter's image had not really disappeared in Daniel Radcliffe, it was finally paid off by the debut of Jungle. Built on the true story Jungle: A Harrowing True Story of Survival by Yossi Ghinsberg, the film was about an Israeli man who was tired of urban life. So he left his family to find adventures and meaningful life.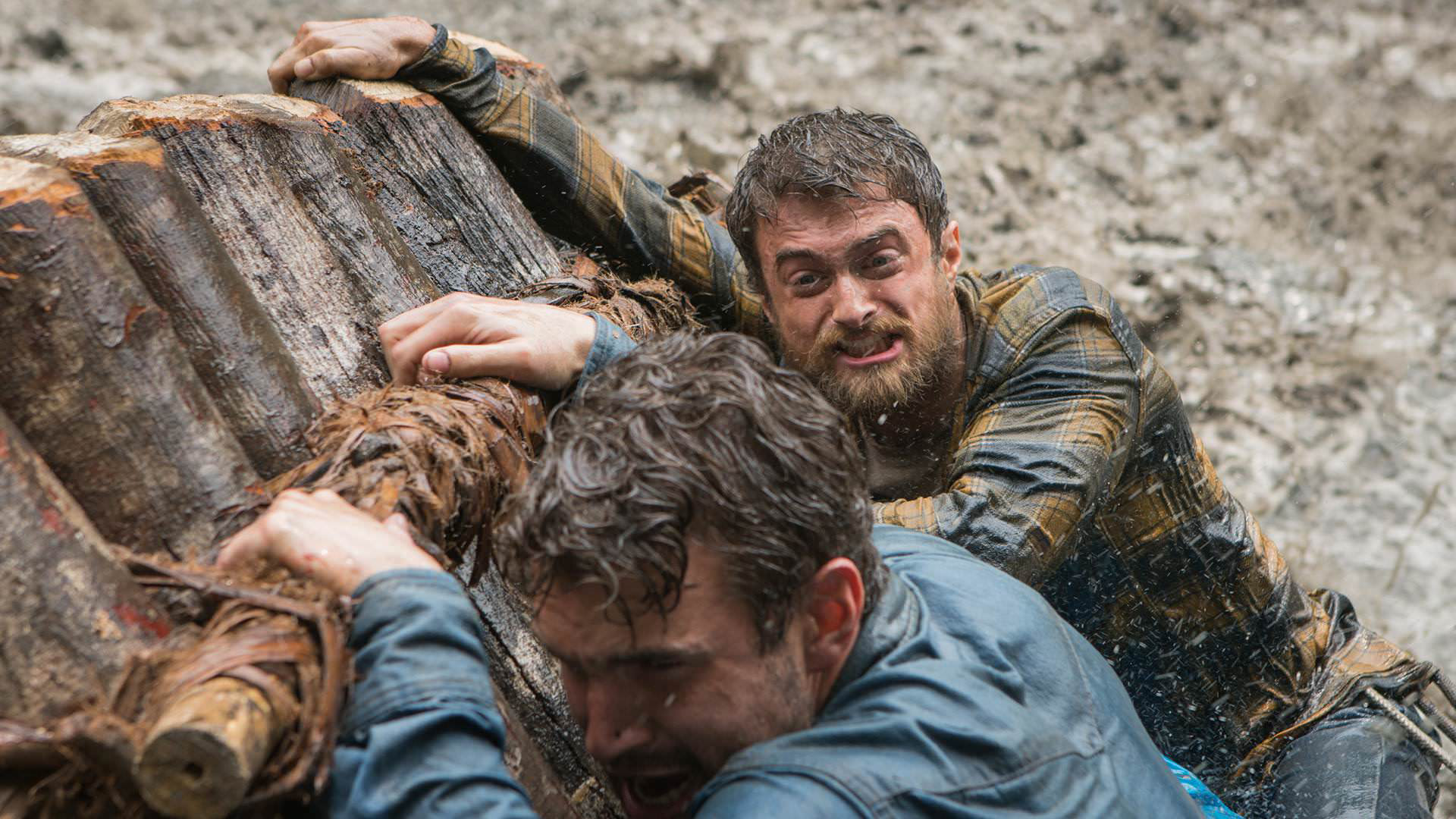 Radcliffe's character appeared unimpressively at first. But it left bold marks later. There was no longer a young boy Allen Ginsberg in Kill Your Darlings, no longer a weird Ig in the Horns, or a cringy corpse in Swiss Army Man. Daniel completely transformed from the image of the boy to a mature man who was fighting for life in the most extraordinary way every hour and minute. Jungle deserved a turning point in Daniel Radcliffe's acting career.
Related: Net Worth of Daniel Radcliffe
Watch more: Top movies of Daniel Radcliffe that you can't miss out
Please follow and like us: