Let's take a look at young Leonardo DiCaprio movies after 31 years of acting. It is difficult to choose the best films because it seems that any of his roles are successful beyond expectations.

This Boy's Life (1993)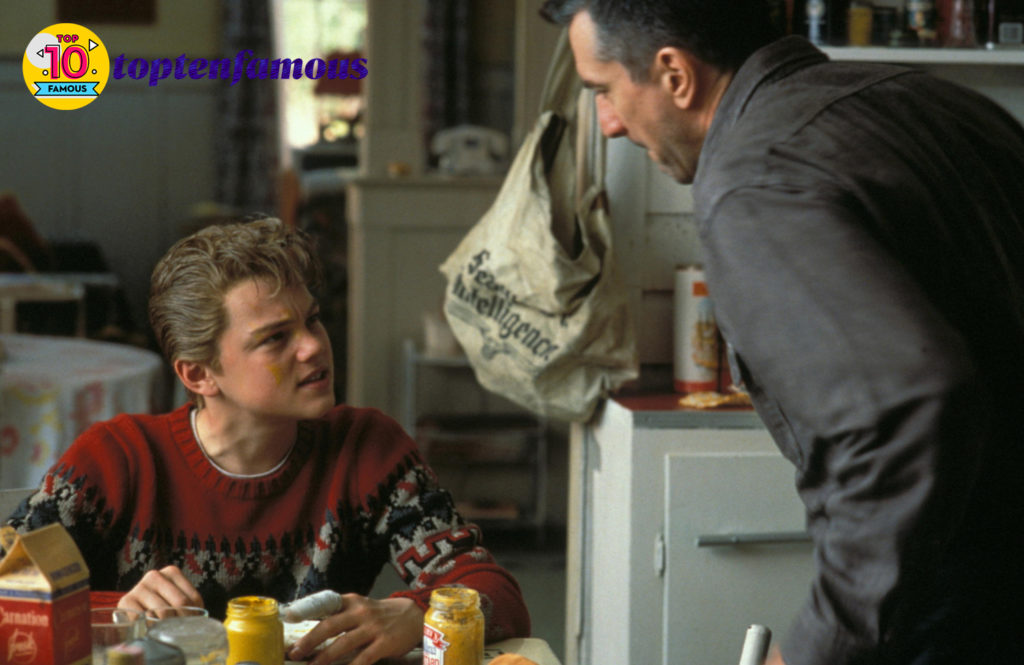 In 1992, Leonardo received his first leading role. The film came out a year later based on the memoir of the same name by Tobias Wolff. It revolves around the relationship between a rebellious boy and his evil stepfather.
While This Boy's Life was not very successful in terms of revenue, only brought about 4 million US dollars when it was released, this is a film that helps Leo prove his ability. Leo's acting not only won the hearts of many viewers, but also received critical acclaim from film critics. "Even in the first lead role of his career, Leonardo DiCaprio has really shone on the screen," critic Blake Davis commented.
The Basketball Diaries (1995)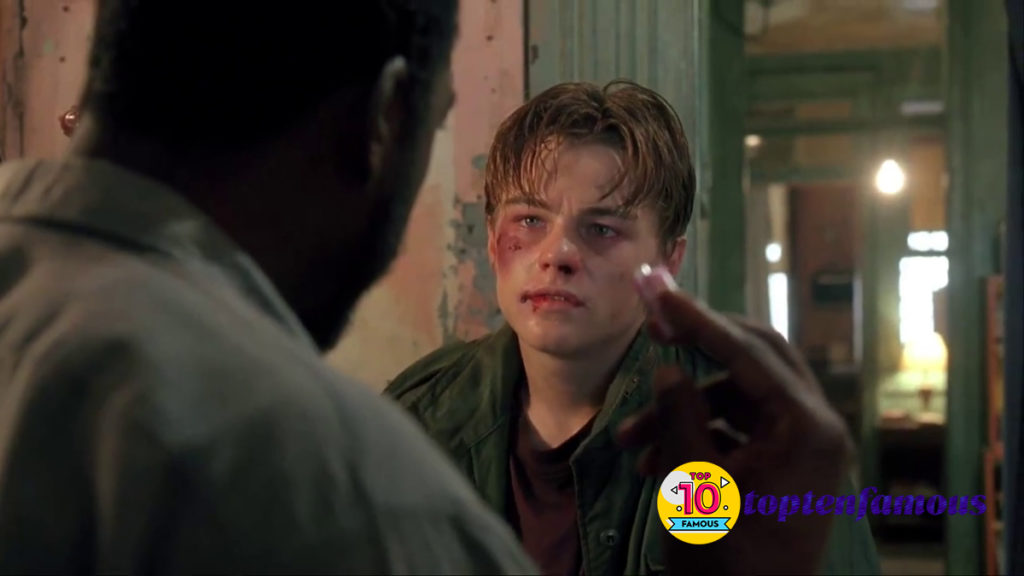 With The Basketball Diaries, Leo also made a big splash when his excellent transformation into the real Jim Carroll. In the film, Jim is a high school boy who dreams of shining into a basketball star but then gets lost in the whirl of a dark and depraved world: addicted to heroin, paranoid since 13 years old.
The Basketball Diaries is based on a real memoir by Jim Carroll himself who wrote about his life in 1978 in New York. Released in the United States on April 21, 1995, this is one of the first films that Leonardo played when he first entered the US film industry and helped him "get" into the sights of the filmmakers then.
Marvin's Room (1996)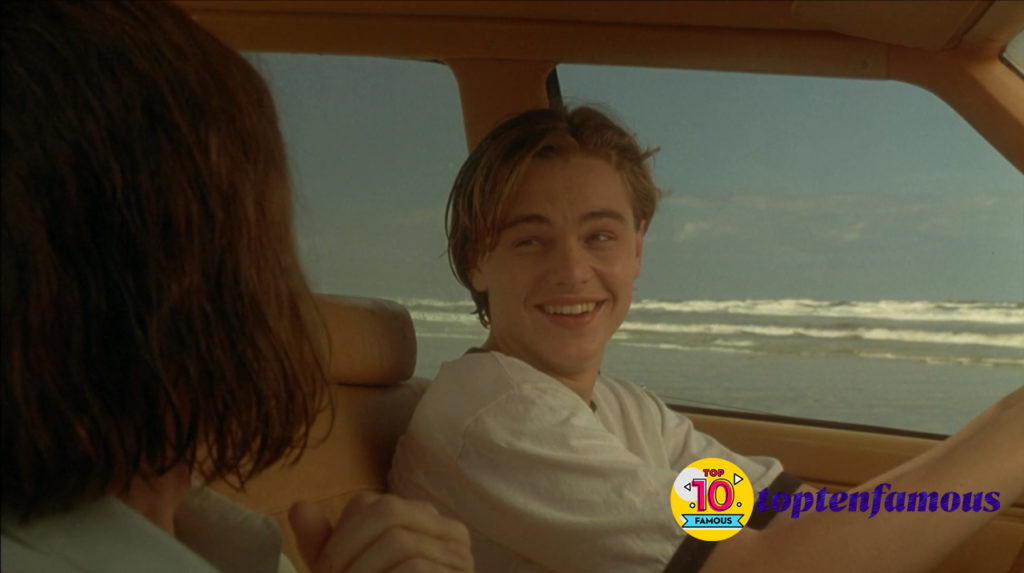 Marvin's Room is an American drama that premiered in 1996, written by Scott W. McPherson – who died of AIDS in 1992 at the age of 33. In this family drama, Leo plays the role of Hank, a child with heavy hatred for his mother (played by veteran actor Meryl Streep).
Meryl Streep's professional working attitude, the ability to play quickly and the demoralizing attitude made Meryl Streep not "hold back" the compliments for Leo: "On the filming floor, Leonardo always laughed and joked with his colleagues. But when he played the role, he was very serious. It is a true actor, very focused on his acting. You are not ashamed to appear to be learning the role, not acting as if you need to act according to your ability or improvisation. "
Romeo + Juliet (1996)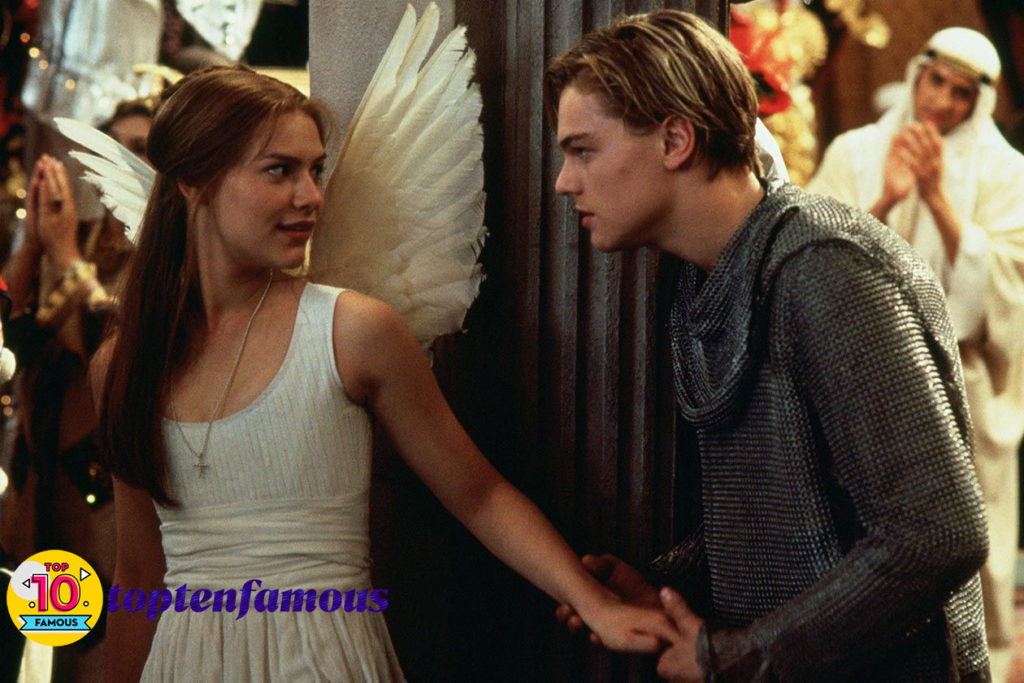 Based on the famous play of the same name by William Shakespeare, the film directed by Baz Luhrmann also talks about the forbidden love story between Romeo and modern-day Juliet. Other film works of this play include the 1935 version of George Cukor, the 1968 edition of Franco Zeffirelli, the 2013 film version of Carlo Carlei.
In Baz Luhrmann's film, Leonardo played Romeo – a poor boy of the Montague family who fell in love with Juliet of the Capulet family. Both clans have a feud that is hard to reconcile and both sides forbid, leading to the tragic ending of romance. Romeo + Juliet (1996) was voted as "natural love" by Lovefilm, which made many people most emotional. A groundbreaking creativity and great acting by the main actors has made the film new and extremely attractive.
Titanic (1997)
Titanic is the most beloved Hollywood movie of all time. This is also the film that marked the name of Leonardo Dicaprio when he starred. The film is a sad and painful memories of a brief love affair on the luxury ship of British nobles who are immigrating to the US. This fateful trip allowed Jack to meet Rose. Unline Jack, Rose is the daughter of a wealthy aristocrat who had a betrothal. They fall in love deeply, both having happy days before the ship sank into oblivion.
The movie was out for the first time on November 1, 1997 at the Tokyo International Film Festival and officially released on December 19, 1997. It has achieved tremendous success both in terms of revenue and expertise. Out of the fourteen Academy Awards nominated, the film won in eleven categories, including Best Picture and Best Director, equal to Ben Hur's (1959) record for the film that won multiple awards.
Catch Me If You Can (2002)
This movie was directed by Steven Spielberg. It is based on the ups and downs of one of America's most dangerous crooks: Frank William Abganale Jr. A thrilling chase between an FBI agent and a super con man. Interestingly, it was Frank who later "crumpled". He became CEO of Abagnale & Associates, which specializes in consulting security solutions for government agencies, banks, and businesses.
In the early 2000s, the role of the criminal Frank Abagnale Jr. The mischievous and gallant of Leonardo Dicaprio really left a deep impression on the audience. In addition, this criminal film brings together famous Hollywood actors. They are Tom Hanks, Christopher Walken, Amy Adams, Jennifer Garner, and Martin Sheen.
Gangs of New York (2002)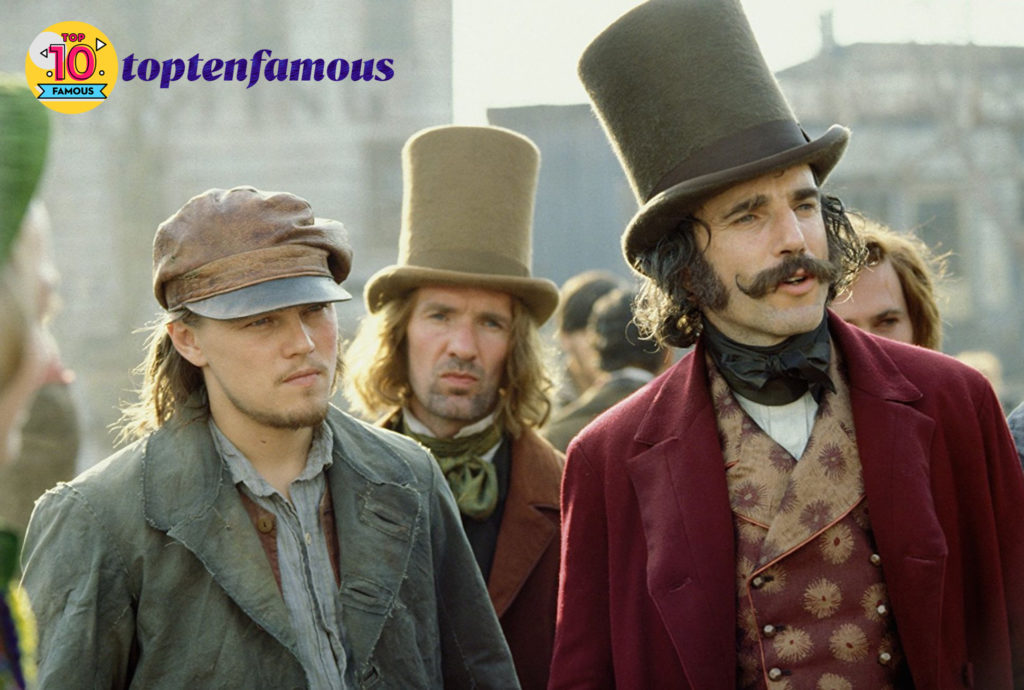 Set in Manhattan in the 1860s, Gangs of New York revolves around the bloody battle between gangsters. Amsterdam Vallon (Leonardo plays) is the only son of Priest Vallon – the leader of the Dead Rabbits gang. This gang brings together the Irish emigrants to the United States. After Amsterdam's father was killed by boss William Cutting, he was forced to flee to preserve his life. Then 16 years later, Amsterdam returned to Manhattan to avenge his father.
Gangs of New York brings the audience back to a time that seemed to have been forgotten of NYC. The film received positive feedback from the audience and won 10 Oscar nominations. In this movie, Leo crushed the audience's skepticism that he wouldn't be able to overcome the "shadow" of Titanic.
Please follow and like us: