After marriage, Justin Bieber outfits got a new style which appears quite funny and… weird. 
Appearing on the streets of New York – USA next to his wife, Justin Bieber dressed in sloppy pajamas, messy hair made many people surprised.
Recently, Justin Bieber was suddenly recorded the moment he left his Brooklyn apartment with his wife Hailey Bieber while on their way to 30 Rock studio to attend SNL.
While Hailey always makes people jealous because of his well-groomed appearance and trendy fashion sense, Justin doesn't seem to care about what he looks like when he goes down the street. The voice 'As long as you love me' goes behind and always follows his wife on the streets of New York – USA.
The 25-year-old star looked messy with messy hair, brown coats, and plaid sleepwear. Plus a pair of flat sandals with white socks, the unsuitable outfit makes the singer sloppy, poorly in the photos of 'photo hunters'.
In contrast to Justin Bieber's wife, Hailey, has a sophisticated fashion style and a well-cared beauty that makes many people jealous. The female model wore a black tree with an overcoat with leather pants and sneakers; along with a black sweater on the inside.
Immediately posted, these photos have received the attention of the audience and public opinion in many parts of the world. One audience member commented: 'If Justin Bieber passed by, I might not recognize him as a celebrity. Bieber is like putting on a street pajamas and wearing only a cape.' "Justin Bieber looks skinny and unkempt when wearing this outfit,' another account shared.
This is not the first time the male singer has been caught in a messy appearance on the street. He is still lazy in facials, beards, and especially messy hair, not taken care of well. This is making Justin increasingly lose points in public. This is completely different from Justin's previous appearance and fashion style.
Justin often chooses simple clothes like T-shirts, hoodies or polo shirts to pair with jeans when walking down the street. However, the choice of costumes is too wide and dark. That makes the outfit disproportionate and making Justin seem to be short and grow old. Apparently, Justin has become loyal to the comfortable, spacious and simple wear.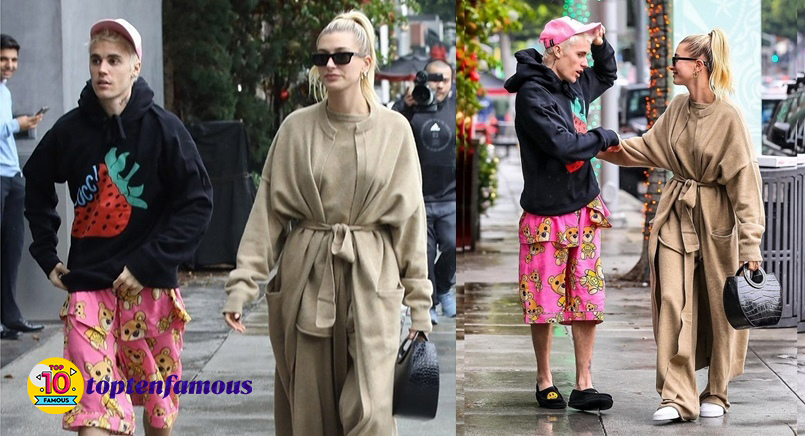 Justin and Hailey have been husband and wife since the end of 2018. Hailey thinks Justin Bieber is a great husband. She added: 'I think I have also grown a lot more. Justin Bieber is always watching and loving me, clearly the love makes us overcome barriers in life. I don't want to spend this life with anyone but him. '
In the early stages of their marriage, the couple had a hard time. Additionally, Bieber's Lyme disease (inflammation of the tick bite) put Hailey under stress.
Please follow and like us: