After the marriage with technology billionaire Evan Spiegel in 2017, Miranda followed her new hobby which is furniture designing. It has been 2 years to find partners, build ideas, draw draft, and create real products. Supermodel Miranda has her first collection now. "Miranda Kerr Home" furniture will be sold in the early 2020, but model products are being displayed at showrooms and her villa. 
Miranda prefers cubic furniture with bright color,and highly applicable level which could put in many rooms flexibly.  
She shared: "Because I am a woman respecting home and loving beautiful items, my dream is to create my own furniture collection. They not only are aesthetic but also could bring the warmth, positive and loving power to family."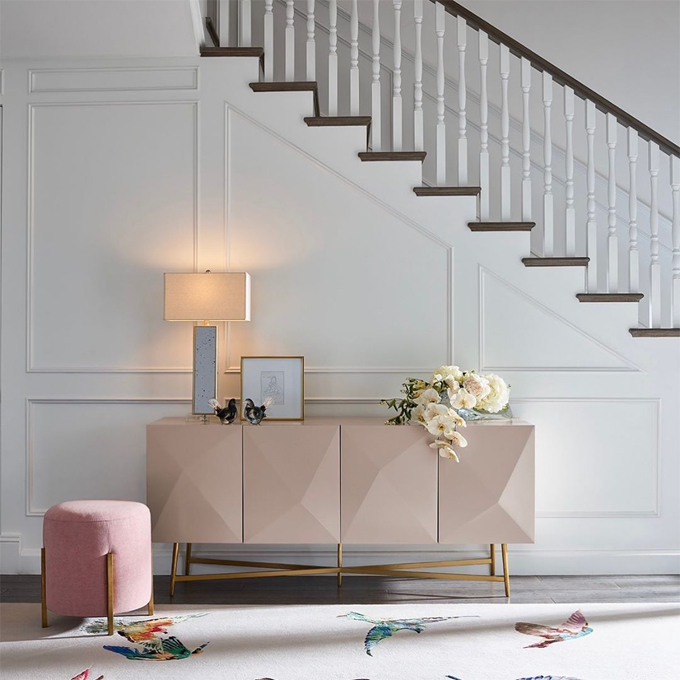 She has cooperated with Universal Furniture company to make her dream come true. The experience of being a model in fashion world for many years has supported Miranda in choosing cloth and matching color to design furniture creatively. 
Miranda also shared her photoshoots when being pregnant her third child at Malibu (in California) villa on The Hollywood Reporter magazine. She bought this villa with the price of 2 million USD in 2014 when she had just divorced actor Orlando Bloom. Her current husband, who is CEO Snapchat, Evan Spiegel, likes this place very much.  
Miranda has changed the furniture at this place many times. Most recently, she has brought her own designs such as tables, shelves, sofas, cushions, and so on. 
She describes her furniture designs by three words "Love, Joy, Bliss". Love in bedroom, Joy in kitchenm and Bliss in Living room.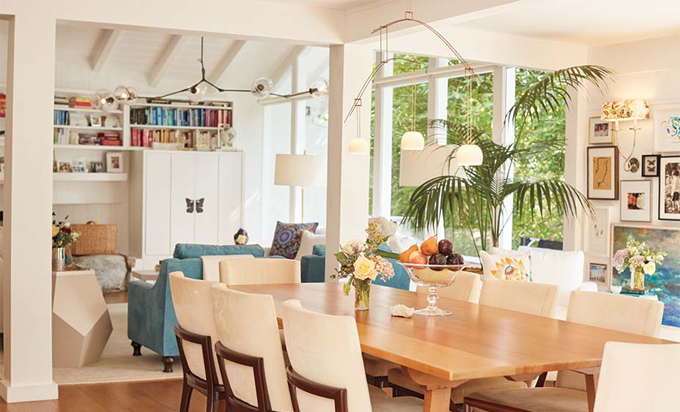 Miranda always prefers warm and inspiratory space with the bright of natural light. Her mindset is "Home is the most important place". 
On the wall, Miranda put some photos of her children with herself to keep memories. Vivid paintings drawn by Flynn when she was 8 years old is also kept at this corner. 
This elegant shelf is also belong to Miranda Kerr Home collection
Beside the poetic villa in Malibu coastal city, Miranda Kerr also owns a 12-million-dollar villa in Los Angeles, which was purchased with her current husband in 2017. 
Please follow and like us: