Since its debut in 1994, the familiar song All I want for Christmas is you has finally climbed to No.1 on the Billboard Hot 100.
Christmas is the most wonderful time of the year. Especially for pop princess Mariah Carey. She just released an enhanced album featuring her holiday anthem. And "All I Want for Christmas Is You" single climbs pop charts every holiday season, breaking records as it ascends.
In celebration of the 25th anniversary of Carey's Christmas tune, the artist released a video of celebrities joining in the song. The Queen of Christmas's new music video, featuring pretty much every famous face lip-syncing along, including Tyler Perry, Tracee Ellis Ross, Hoda Kotb, Kelly Ripa and Ryan Reynolds, for the first time ever, it's reached no. 1 on Billboard's Hot 100. Furthermore, Fader has reported the ditty broke streaming records with 10.8 million single-day streams last Christmas Eve.
When the hit song made its debut in 1994 it was as an EP and not a single, meaning it wasn't allowed to compete in Billboard's Hot 100. After that, "All I Want For Christmas Is You" becomes one of the most familiar tunes at this time of year on both sides of the Atlantic, and is currently the UK's most-streamed song on Spotify. Besides, the song also got a popularity boost in 2003 when it featured prominently in the hit film Love Actually, and is a standard for holiday parties the world over. However, the single never actually topped the prestigious Billboard Hot 100 chart.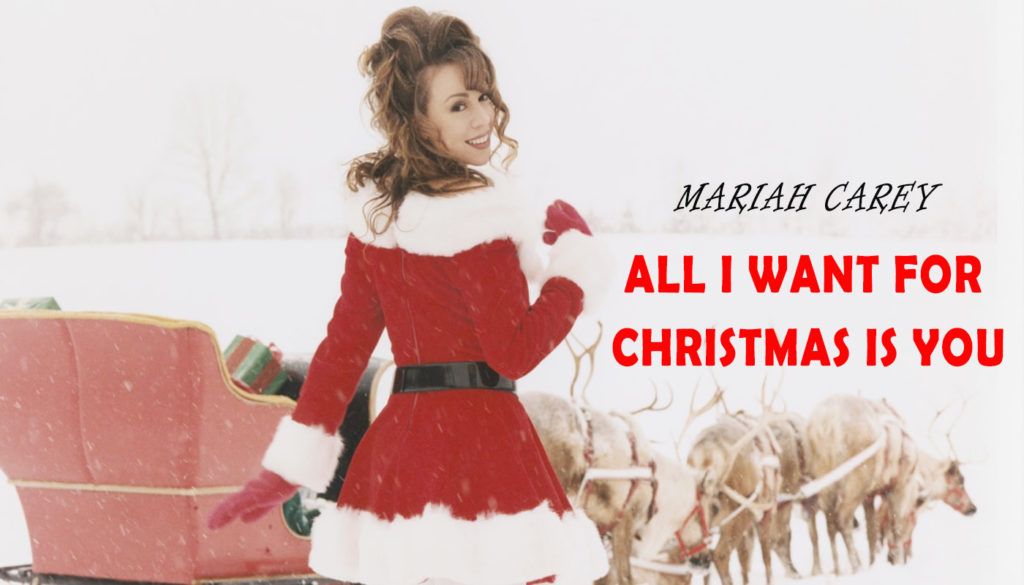 Finally, after 25-year wait, Mariah Carey is getting the recognition she deserves. Her holiday anthem "All I Want for Christmas Is You" just reached No. 1 on the Billboard Hot 100 for the first time, 25 years after it was first released. It's also only the second holiday song in history to reach No. 1, following "The Chipmunk Song" by the Chipmunks and David Seville in 1958–1959.
As Billboard reports, the song secured 45 million streams, 34 million radio plays and 27,000 digital sales in the past week alone. It is Carey's 19th number one hit in the Hot 100 – meaning she beat the record she already held as the most chart-topping solo artist.
On her Instagram, Mariah Carey posted a special photo on Instagram "showing off" to her fan about achievement of her single "All I want for Christmas is you". So this Christmas season, maybe no one is as happy as singer Mariah Carey. Congrats to the Queen of Christmas – Mariah Carey!
Please follow and like us: