After the death of Michael Jackson 10 years ago, Paris Jackson had to suffer from spiritual pain so much that she used to decide to free herself by suicide. 
Paris Jackson is the only daughter of Michael Jackson and nurse Debbie Rowe. Born in 1998, she had lived in the wealth and love from many people at Neverland ranch. In spite of being daughter of "King of Pop", she rarely appeared in the public. Sometimes, she was out with her relatives with a full mask to cover her face.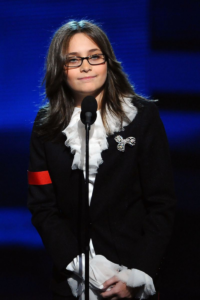 In July 2009, the whole world of Paris was likely to collapse when Michael Jackson passed away. Lost all protection in a while, the 11-year-old girl immersed herself in sorrow. Paris always put photos of Michael on her bedroom's wall to she her beloved father everyday. In August that year, it was the first time she publicized herself in Michael Jackson's Memorial.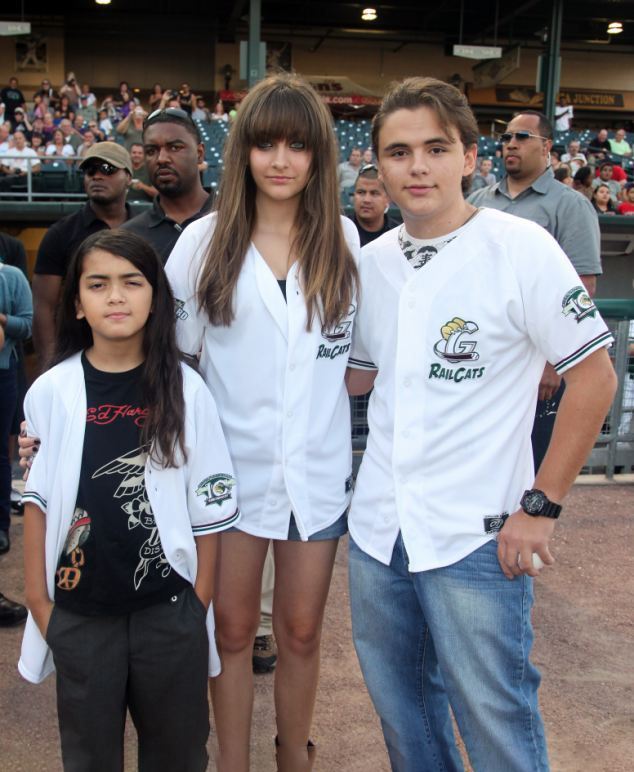 Paris and big brother Prince and young brother Blanket was taken cared by their grandmother. It was the time she began to be open-hearted with outside world. However, she started to go outside by her rebel to cover her huge pain deep inside. 
She had short hair, got a lot of tatoos, wore flashy make-up, and preferred rocker chic style. Moreover, it was get worse when she committed suicide by cut her hands and took 20 pills of painkiller. Luckily, she was rescued. Paris admitted that she suffered from despression at that time. 
Her offensive images appeared everywhere together with criticism from neitizenss. In addition, she was sexually assaulted by a stranger continuously. All of these things led to her mental instability. In an interview on Rolling Stone, Paris shared: "I don't wanna tell my story detaily. But it was my traumatic experience." 
Due to stucking in life, Paris decided to take psychotherapy at a healthcare center. She also kept herself away from social networking sites and criticism. Unfortunately, after settling her mood in 2016, she still pursued rebelious style and even smoked cigarettes and took stimulants.
Paris used to have a homosexual relationship with supermodel Cara Delevingne. In 2018, this couple was caught cuddling each other in front of a restaurant in Los Angeles (US). However, this relationship quickly came to an end. 
Current boyfriend of Paris was Gabriel Glenn. Paris Jackson fell in love with this singer when they established the band The Soundflowers in June 2018. This couple has similar hobbies, fashion style and seems to match each other well.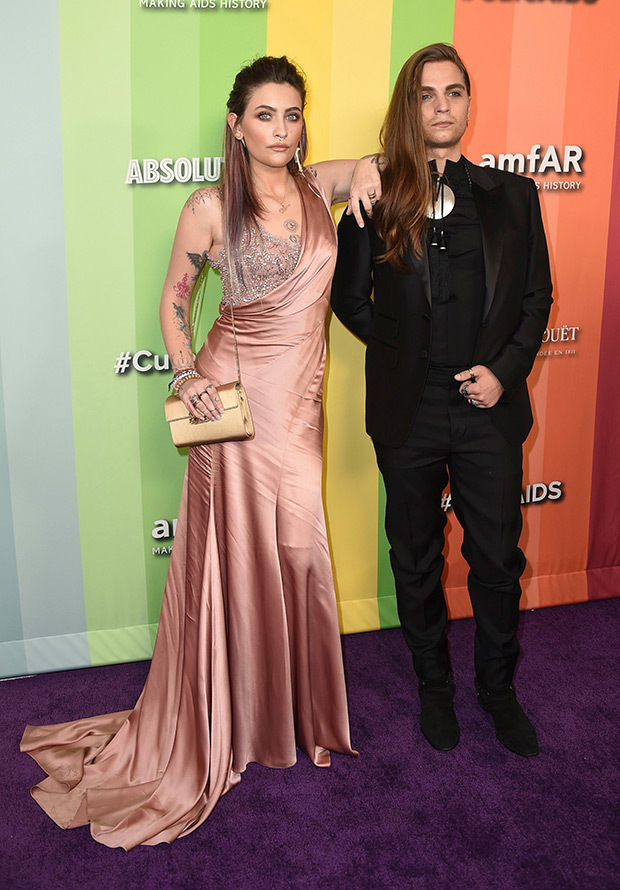 Since being in the relationship with Gabriel Glenn, Paris Jackson seems to become more positive and proactive. She has laughed more and talke more in front of camera.  
This is a photo Paris Jackson when she was in a Halloween party with her boyfriend and brother. Paris Jackson Gabriel Glenn dressed up as 2 characters Gandalf and Radagast in Lord of the Rings. These happy moments of Paris' current life make people believe that she is actually satisfied with herself.
Please follow and like us: