Macaulay Culkin appears everywhere in each family in the early 90s. "Home Alone" wasn't his first movie, but it's absolutely the movie that help him to be a star when he was a little boy.
Macaulay Culkin rose to fame since 1990s with what is still his most famous role in the holiday comedy "Home Alone". From there, he starred in some popular films such as "My Girl", "The Pagemaster", and "Richie Rich". When he was just fourteen, he decided to take a hiatus from Hollywood for a few years.
Macaulay Carson Culkin was born on August 26, 1980, in New York City, U.S. He is an American actor, author and musician. He is the third child in the family with seven, Culkin was fascinated by the limelight from a young age. He first performed at age four in the play Off-Broadway. Culkin studied the performing arts extensively as a child, such as training at Balanchine's School of the American Ballet, and appeared in numerous television commercials.
In 1990, Macaulay Culkin gained his most successful character in the film "Home Alone" as Kevin. Next, he participate in a big project was "My Girl" (1991) in which he played Thomas J. Sennett, a boy who may be allergic to everything. In 1992 , "Home Alone 2: Lost in New York", which earned more than $172 million in the US. In 1993, "The Good Son" (1993), which was the first role to depart from his cute kid comedies. In the film, he played a murderous little demon named Henry.
In 1994, he joined in some films such as: "Getting Even with Dad", "The Pagemaster" and "Richie Rich". He has been nominated for Kids' Choice Awards, MTV Movie Awards and Young Artist Awards. At the top of his fame, he was considered as the most successful kid actor since Shirley Temple. Culkin ranked at number two on VH1's list of the "100 Greatest Kid-Stars" and E!'s list of the "50 Greatest Child Stars".
He took a break temporarily from acting in 1994, and then coming back in 2003 with a guest appearance on the television show Will and Grace and a role in the film Party Monster (2003). Besides, he also wrote an autobiographical book named Junior, which was published in 2006. In 2013, Culkin co-founded the pizza-themed comedy rock band at New York with the name The Pizza Underground, of which he was the main vocal. They begin to tour in Brooklyn on January 24, 2014. However, in 2016, Culkin pronounced that his group was splitting up and their next album would be the last one. Now, Culkin is the publisher and CEO of a satirical pop culture website and podcast called Bunny Ears.
Around the time of Home Alone movie, Culkin made friend with King of Pop Michael Jackson. He used to appeare in Jackson's music video in 1991: "Black or White". Culkin attended Jackson's burial on September 3, 2009. They became such good friends that  Culkin is the godfather of Jackson's children Paris Jackson, Prince and Michael Jr.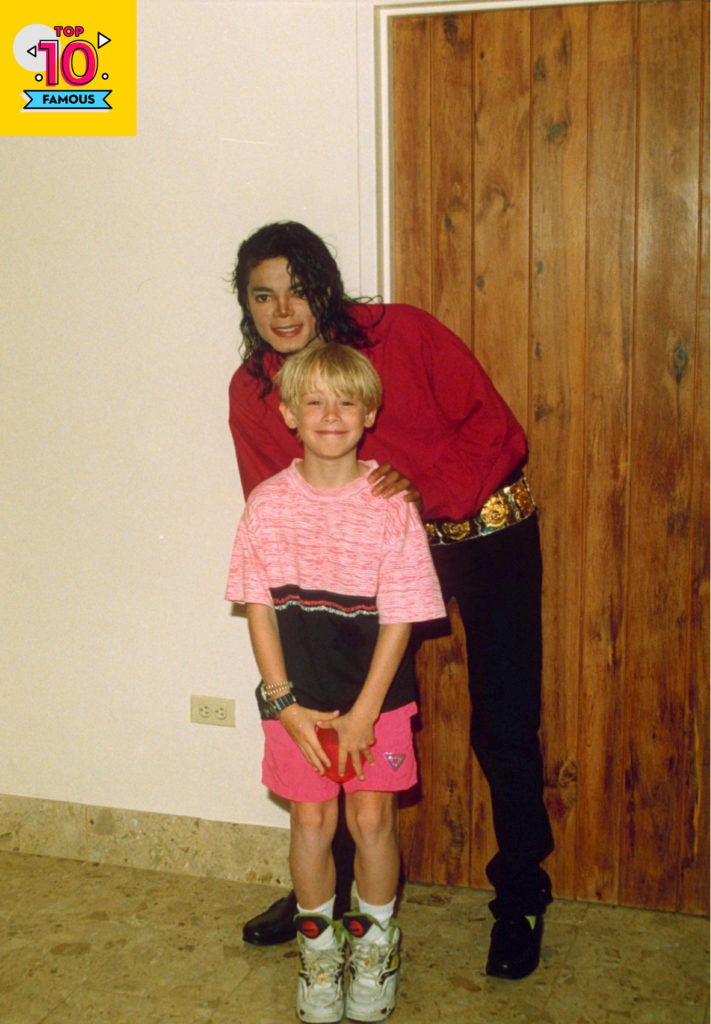 Culkin married actress Rachel Miner in 1998 when he was 18, but they separated in 2000. Fresh from his divorce, he started dating with a little-known actress Mila Kunis in 2002. After more than eight years, Kunis and Culkin stated their split in 2011, after that until he was romantically linked to Jordan Lane Price. Then, he began dating a former Disney actress Brenda Song since 2017. And their relationship only seems to have blossomed over the years.
Recently, according to Disney, "Home Alone" is getting a remake. Macaulay Culkin posted to the news that Disney's remaking the beloved film in the most hilarious way possible. However, up to now, Disney still has provided no details about how or when "Home Alone" will be remade, or who will be cast.
At age of 39, Macaulay Culkin still has a big attraction with fans. He is still involved in film projects if he is invited.
Please follow and like us: