Kylie Jenner's cosmetic business has helped her fortune grow dramatically and reach an "unbelievable" number.
At the age of 22, Kylie Jenner has owned a huge amount of assets and is considered "the youngest self-made billionaire in the world". Kylie's beginning was tied to the Kardashian sisters. Then she gained many advertising contracts and became famous. Once she became an influential figure, she decided to "crossroads" into the business and open her private brand. Not only being beautiful and charming, this reality TV star is also extremely rich and talented in economic business. But what did Kylie do to get rich so fast? 
At the beginning of its establishment, Kylie Jenner's brand sold only 1 item of matte lipstick
Looking back at the development period of the Kylie Cosmetics brand, it could be seen that from the beginning Kylie had her unique strategy. She started the company in 2015 and spent $ 250,000 to launch a matte lipstick. Right from the first production, she had made 15,000 lipstick and launched to the market. Thanks to the great influence of Kylie, this product quickly received the attention of buyers. At the beginning of 2016, she returned with 3 new lipstick lines and the business gradually became prosperous. On eBay, Kylie Cosmetics were sold at 8 times more expensive that the original price. The brand had a major turning point, but this was not yet the most successful period of the company.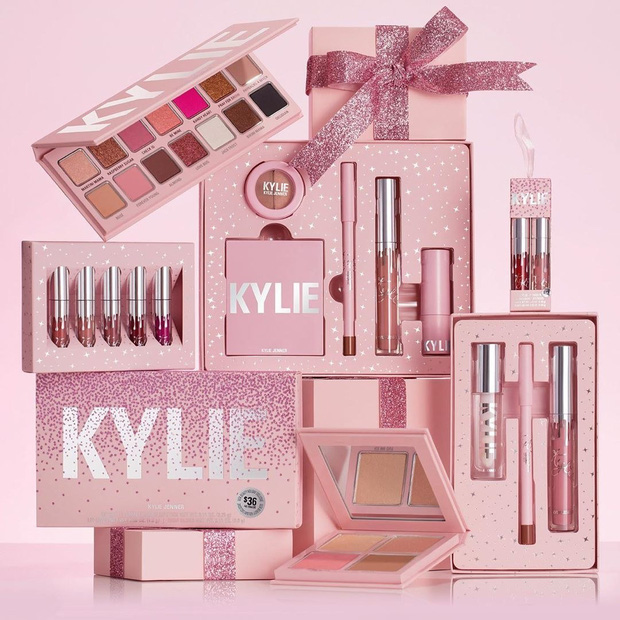 The "children" of Kylie Jenner helped her get a huge fortune
In 2018, the revenue earned from the sale of Kylie's products was estimated up to 360 million USD. She began to expand into some other cosmetics such as powder coatings, lipgloss and eyeshadows and the business was also very convenient. At the end of the year, the star had the exclusive right to distribute her products that had previously only been sold online on the Ulta Store. Within the first 6 weeks of the sale on behalf of Kylie Cosmetics, the profit earned amounted to 55 million USD. Just a few years after entering the business, she became a wealthy businesswoman gaining admiring of many people. 
Self-modeling and representing the brand is also a way to help Kylie save costs
Until 2019, Kylie still held a 100% stake in the company, but at the end of the year, she sold 51% ($ 600 million) to Coty Group. Although Kylie no longer operates the company like previous periods, Kylie will still control the development situation, products to be marketed and foreign affairs. This action of Kylie made many people find it difficult to understand because her Kylie Skin skincare products have done very well on the market for many years.
Please follow and like us: