In June 2018, the star "The Hunger Games" Jennifer Lawerence was caught hand in hand to have lunch with Cooke Maroney, a painting collector born in 1985. According to E!, this was the first image confirming their relationship. Jennifer Lawrence's best friend, actress Laura Simpson, was a matchmaker of this couple. Cooke Maroney was famous among painting collectors in New York. He was the director of a gallery on Gladstone street.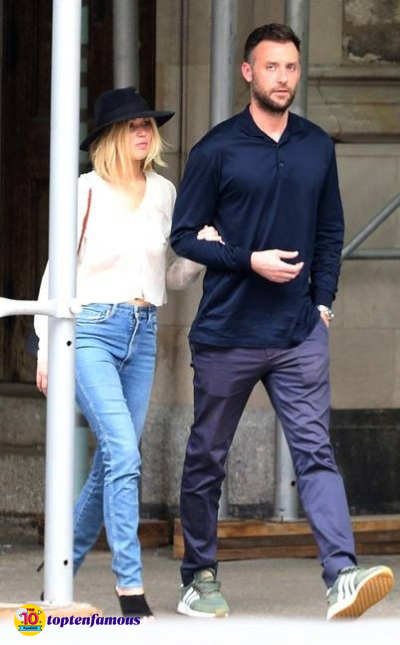 In summer 2018, the two took their arms before hailing a taxi in New York City. Lawrence was energetic with jeans, a thin shirt, high heels, and a felt hat. Meanwhile, her lover wore a navy blue outfit and sneakers.
At the end of June 2018, the couple was caught kissing each other while they were enjoying a candlelit dinner at the Italian restaurant and Felice 64 pub. At that time, a source told E! that the date lasted about three hours and the two enjoyed each other very much.
In July 2018, Lawrence and her boyfriend held hands and walked in New York. They ate at a cafe in the city center. Afterward, the two went to another restaurant to meet up with friends.
In August 2018, the couple flew to Paris for a walk. Both of them attracted attention thanks to matching outfits.
They were tighter and tighter with each other. They had many romantic moments on the streets in Paris in August 2018.
Shortly after their trip to Paris, the two flew to Rome. They visit the Galleria Borghese museum, the Santa Maria degli Angeli e dei Martiri church, the ancient Roman bathhouse, and the Villa Borghese garden.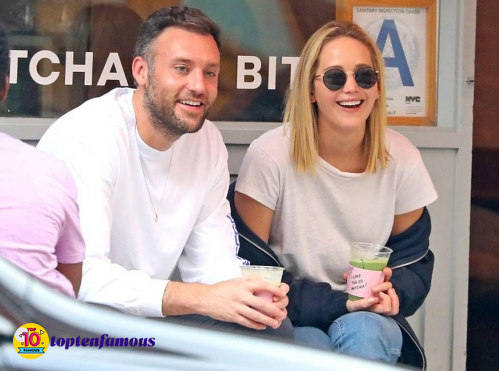 In October 2018, the couple enjoyed their time together when they went to drink green tea in New York. They both bought food and went to a massage.
On February 6, 2019, a source on Us Weekly confirmed that Jennifer Lawrence and Cooke Maroney had a secret engagement after six months of dating. The actress revealed a diamond ring on her ring finger while she was going out with her lover at Raoul.
Finally, the actress and her boyfriend Cooke Maroney held a luxurious wedding in Newport, Rhode, New York on October 19, 2019.
Related: Jennifer Lawrence Then and Now: A Talent Actress of the United States
Please follow and like us: