The impression of a cute and strong Jaden Smith in "The Karate Kid" is now over. Despite being only 20 years old, the appearance of him is weird and like a U40 man in the minds of many people.
Jaden Smith (on the left) is the beloved son of powerful couple Will Smith and Jada Pinkett Smith. Since childhood, Smith has exposed to the glamorous showbiz world. He could enjoy the dreamy luxury life at his young age. But not so that the boy born in 1998 was dependent on his family. At the age of 8, Smith confirmed his acting skills when he appeared in the film The Pursuit of Happyness.
Later, the child actor was famous worldwide when he took the main role in The Karate Kid, the movie starring martial arts star Jackie Chan. In the movie, Smith played the role of Dre Parker, a 12-year-old boy who was often bullied by friends. From there, Parker began to learn martial arts to protect himself. The beautiful martial arts performances on the screen helped Smith wowed the audience.
At that time, Smith successfully completed the role. Jackie Chan praised him: "He could be Hollywood's Jackie Chan. Smith's kung fu moves are extremely impressive."
Besides acting, Jaden Smith also achieved many successes when he was a singer. Rap skills of this boy may inherit from his talented father. In the soundtrack album of The Karate Kid, Smith mixed with Justin Bieber through the song Never Say Never. Immediately, this song created a fever because of the impressive rap verses of Smith. The melody caused listeners to sway to the music.
With a part of the audience, Jaden was not so handsome but he had a solid body and a face that created sympathy. He was quite prominent with braided hair. But over the years, Will Smith's son gradually lost this image.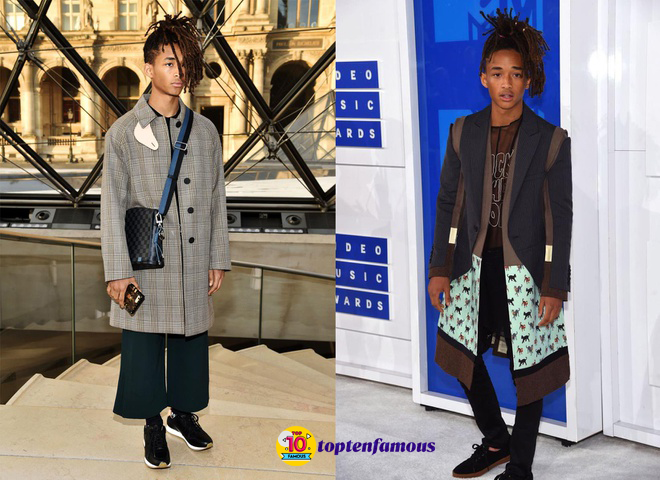 Smith began to dress weirdly. He confidently called himself a symbol and ready to break gender prejudices of fashion by feminine dresses. Despite the controversy, the son of Will Smith also appeared in a campaign to promote women's fashion from France. This young star also launched a unisex fashion product line.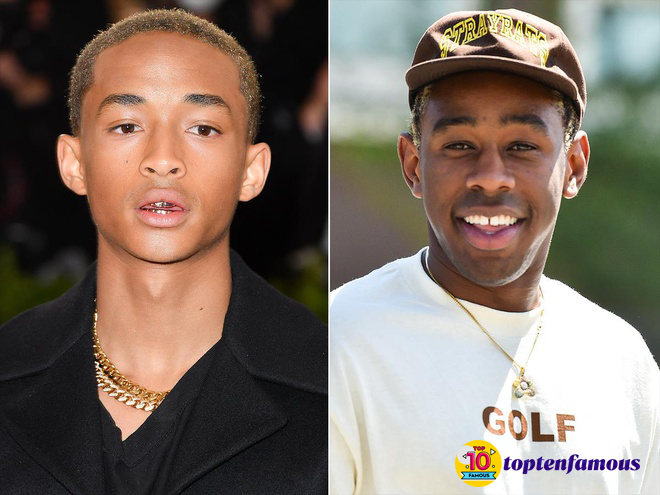 In terms of relationship, Jaden had a history of dating many girls. Most famous love affairs were with Sarah Snyder and the youngest girl in Kardashian family, Kylie Jenner. And on a beautiful day, the young actor declared his love for a gay rapper, Tyler, the Creator.
This was an image of Jaden Smith while traveling in Miami, Florida in December 2017. Many people think that they could not recognize the man who was The Karate Kid.
Recently, Jaden Smith made the online community stir when appearing with an unkempt look at the Coachella concert. Many people disappointed his weird appearance, especially the yellow teeth of The Karate Kid. One comment expressed the disappointment: "From a cute child to this freak. I don't know what to say about your current appearance."
Related: How Will Smith and His Wife Teach their Children
Please follow and like us: