Ryan Gosling, a glamorous Hollywood star, has broken many romantic relationships with various beautiful actresses like Sandra Bullock, Rachel McAdams, and Eva Mendes.
1. Sandra Bullock
Sandra Bullock was the first girlfriend that Ryan Gosling publicly dated. The couple fell in love thanks to the movie "Murder By Numbers" in 2001. At that time, Ryan was only 20 years old, while "Miss FBI" was 36 years old. Despite the age distance, they still loved each other passionately and did not hesitate to show cuddling gestures in public. However, Ryan's first love was soon broken a year later.
2. Famke Janssen
In early 2004, Ryan was rumored to secretly date the actress "X Men" Famke Janssen. The actor met Famke at the "Woman of the Year" awards ceremony organized by Glamor magazine. Especially, Famke was 16 years older than Ryan.
3. Rachel McAdams
Just a few months later, the handsome actor met his love when filming "The Notebook" with actress Rachel McAdams. Loving from the movie, Ryan and Rachel had a very romantic relationship in real life. In an interview with GQ magazine in 2007, Ryan expressed: "Rachel is the greatest love of my life". But this dreamy love didn't have a perfect ending. They broke up in 2008 after many repeated breakups then reunions. Despite the breakup, Ryan shared that Rachel and Sandra Bullock were always his best friends.
4. Casey LaBow 
"Twilight" actress Casey LaBow was rumored to be the girl who warmed Ryan's heart after his 4-year love affair with Rachel McAdams. According to a source revealed in RadarOnline, Casey and Ryan had a date to eat at a restaurant in Venice, California: "He put his arms around Casey. They look very nice couple". However, this relationship did not progress further.
5. Kat Dennings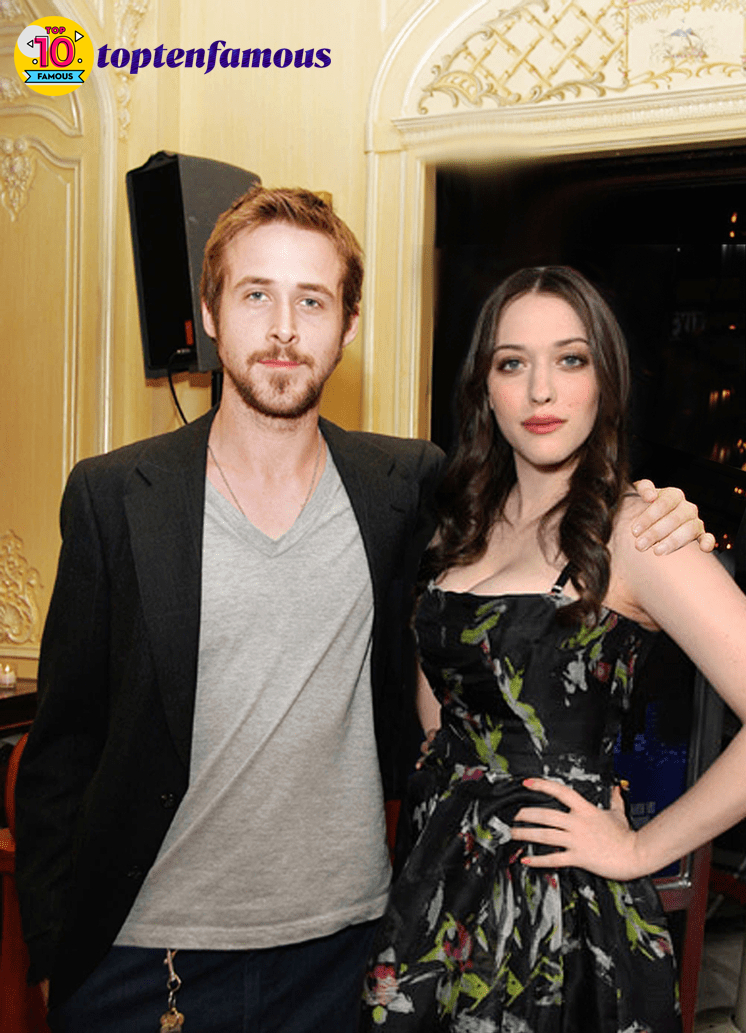 The hot actress "Thor" Kat Dennings was Ryan's rumored girlfriend in late 2009. The two were spotted hanging out at Disneyland together. But when asked about dating, Kat always refused to answer.
6. Blake Lively
In 2010, the Hollywood rumored Ryan was in love with actress Blake Lively. American actress "Gossip Girl" was invited to the premiere movie "Blue Valentine" of Ryan in New York in December. Some fans also saw the couple went to Disney Park in October. The actor refused to reveal his relationship with Blake. He only praised her in People magazine: "She is a talented actress and a good friend."
Related: Beautiful Love Story of "Deadpool" Ryan Reynolds and Blake Lively: From Friends to Lovers
7. Olivia Wilde
Olivia Wilde was the next woman of this glamorous star. While filming in Ohio in March 2011, Ryan was seen eating out with Olivia at a Mexican restaurant. After that, the couple went hand in hand to see the aquarium park in Newport, Kentucky. At the party after the 2011 Golden Globe Awards, Ryan and Olivia also looked at each other with passionate eyes.
8. Eva Mendes
Not long after that, Ryan sobbed in front of another sexy woman Eva Mendes. The couple strolled in Disney park and kissed passionately on May 1. Like many previous lovers, actress Eva was 7 years older than Ryan. Even so, this was still an extremely beautiful couple and they were sticking together. The two even starred in the movie "The Place Beyond the Pines" in 2012. But once again, the actor broke up with his beautiful love after 2.5 year of dating.
Related: Ryan Gosling Then and Now: From a Shy Boy to a Gentleman Born for Hollywood Romance Movies
Please follow and like us: