Jason Statham is an English actor, film producer and boxer. His first appearance in front of the spotlight was when he was invited by Sports Promotions to model for clothing brand French Connection.

Jason's first career role was playing Bacon in Lock, Stock and Two Smoking Barrels, after which he starred in a number of other popular films and became one of Hollywood's top movie stars.
Jason Statham's earlier years
Jason Statham was born in late July 1967 in Shirebrook, Derbyshire. Unwilling to follow his father's career as a local stalls, he moved to Great Yarmouth, Norfolk to pursue a passion for martial arts.
He grew up with soccer player Vinnie Jones and played for a local school football team from 1978 to 1983. When he was 11 years old, he began to show a passion for diving. Jason worked hard every day to perfect his diving techniques and was a member of the British National Swimming Team for twelve years. He competed for England at the Commonwealth Games in 1990 at distances of 10 meters, 3 meters and 1 meter.
However, Jason was still forced to follow in his father's footsteps as a street vendor to make money, he once recounted: "At the time, the items I sold included fake perfumes and cheap jewelry on street corners." The actor struggled to earn a living and support his family before having the opportunity to pursue a professional acting career later.
Jason Statham became famous for a career in sports modeling
Jason's image began to appear in the media when he was discovered by Sports Promotions, a company specializing in sports modeling while practicing at the Crystal Palace National Sports Center in London.
He started working with Tommy Hilfiger, Griffin and Levis and signed a number of contracts in their 1996 spring-summer collections. Jason has also appeared in several music videos, including Comin 'On by The Shamen in 1993, Run to the Sun by Erasure in 1994 and Dream a Little Dream of Me by The Beautiful South in 1995.
When modeling for French Connection, he was introduced to a young British director, Guy Ritchie, who was developing a film project and looking for the role of a street fraud artist. After learning about Jason's past as a black market clerk, Ritchie chose him to play Bacon in the thriller comedy Lock, Stock and Two Smoking Barrels.
Jason Statham's journey to becoming a Hollywood star
Jason Statham made his first steps into the Hollywood entertainment industry with his appearance in two science fiction action movies Ghosts of Mars and The One in 2001.
With his growing popularity, Jason has received more invitations in various films. In 2002, he got the leading role in the hit action film The Transporter.
With experience in martial arts such as karate, kickboxing and Wing Chun, the actor has been responsible for all his dangerous action and this is the choice he made for all films.

After the success of the first part, he continued to perform the second and third parts of The Transporter. He also played a supporting role in Mean Machine, The Italian Job and Cellular, in which he appeared as the main villain.
In 2005, the actor was once again selected by the director Guy Ritchie to star in his new project called Revolver. He accepted to act in an independent film, London, in 2006. That same year, Jason starred in Crank, promoted at the San Diego Comics Conference.
Two years later, Jason starred in the British crime thriller film, The Death Race. American film critic Armond White commented that he made the best scene of any contemporary movie star. Armond White also praised Jason in the film The Transporter 3.

Jason Statham participated in a new film project with the combination of screenwriters David Peoples and Janet Peoples in 2009. He revealed that: "We are trying to make a very desirable film, written by David Peoples and Janet Peoples and following the rule of an old movie, The Treasure of the Sierra Madre. It is not a remake or anything. It tells of the greed that has ruined the friendship of the three and will be The Grabbers. "
He also reprised his role as Chev Chelios in the sequel of Crank in 2009. A year later, Jason Statham appeared in the movie The Expendables. He plays Lee Christmas, a former SAS soldier and combat expert at close range. The film was a commercial success, topping the box office in the United States, United Kingdom, China and India.
In early 2011, Jason Statham starred in a remake of the 1972 Charles Bronson movie, called The Mechanic. The New York Times praised Jason for its beautiful physique like a projectile and the film was a more powerful return of the original. In August 2011, he began filming the professional thief, the psychological action film directed by Taylor Hackford.

A 2012 BBC News report estimated that his ten-year film career from 2002 to 2012 earned the actor more than a billion dollars. He became one of the kings of the entertainment industry.
A career associated with action movies
A year later, Jason appeared in Fast and Furious 6 as the brother of the villain Owen Shaw (Luke Evans). He continued to show the villain in Fast and Furious 7, released in April 2015.
He collaborated with James Franco and starred in Hummingbird, an English action film. Hummingbird got the praise from critics for pushing Jason's acting skills to a new level.

In 2014, he returned to the role of Lee Christmas in The Expendables 3. Although the film was not as successful as the first two, it still grossed more than 200 million dollars.
He later appeared in the action-comedy film Spy with Melissa McCarthy, Jude Law, Rose Byrne. The film has been a commercial success. The comedy acting in stark contrast to Jason's previous roles received a lot of praise. He was nominated in the category for Best Actor in a comedy for his role in Spy. Jason Statham was offered to restart The Transporter at the end of 2015, but he refused.
The sequel The Mechanic: Re-export, is the most commercially successful product of Jason Statham's career. It has become a blockbuster in international film markets and has earned more than one hundred million dollars worldwide.
Jason participated in the next two installments of Fast and Furious, especially Fast and Furious 8, released in April 2017. The movie achieved a lot of success by constantly leading the box office in many countries. Fast and Furious 8 became the third highest-grossing film of 2017 and the 12th highest-grossing film of all time.
He starred as a former naval captain Jonas Taylor in the action thriller called The Meg (2018). The film grossed more than five hundred million dollars worldwide. It then became the highest-grossing collaborative product of all time in the United States.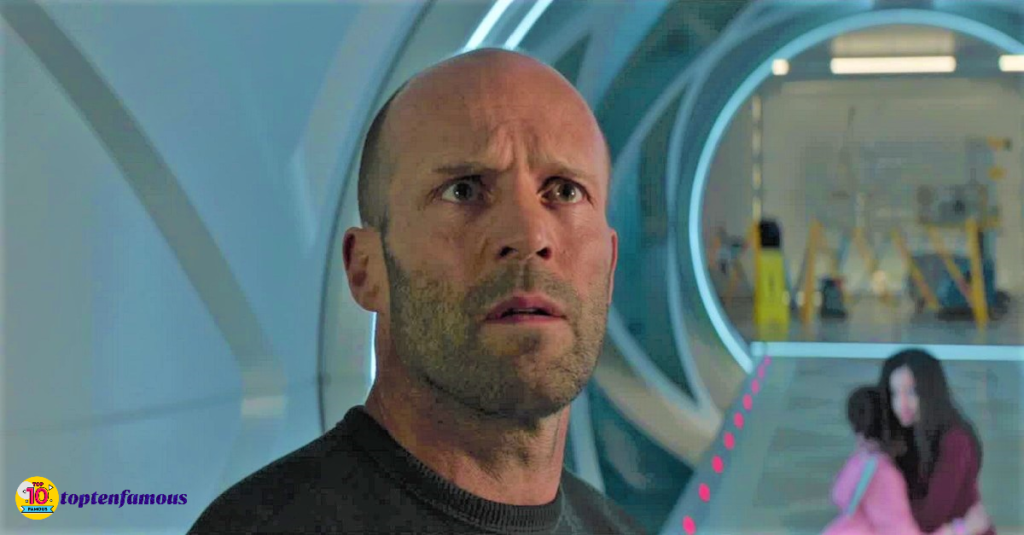 In 2019, Jason Statham reprised his role as Deckard Shaw in Fast & Furious: Hobbs & Shaw, a sequel to the hit film focusing on his character and Dwayne Johnson. The film earned more than seven hundred million dollars worldwide. It also became the tenth highest-grossing blockbuster in 2019. Jason Statham received a lot of compliments for this movie.

Featuring a masculine, cold, seductive image, Jason Statham has always been one of the world's top action superstars. Fans will surely become speechless in front of a series of his promising super products in the future.
Please follow and like us: