Daniel Radcliffe Then and Now: The wizard boy those years had farewelled his cute image when he was searching for breakthrough roles. 
At the age of 12, Daniel Radcliffe was suddenly famous when he was lucky enough to be cast as Harry Potter adapted from the popular children's series by female English writer J.K. Rowling.
For 10 years, from 2001 to 2011, Daniel Radcliffe had been very popular with the audience through the image of Harry Potter. The wizard grew up with every episode along with his fans. It was the best stage that not every child actor could have.
Despite being well-known and cherished, other two younger actor and actress, Rupert Grint (as Ron) and Emma Watson (as Hermione) could not overcome the great attraction of Daniel Radcliffe. This was a picture taken in 2003 when the whole world knew about this trio stars.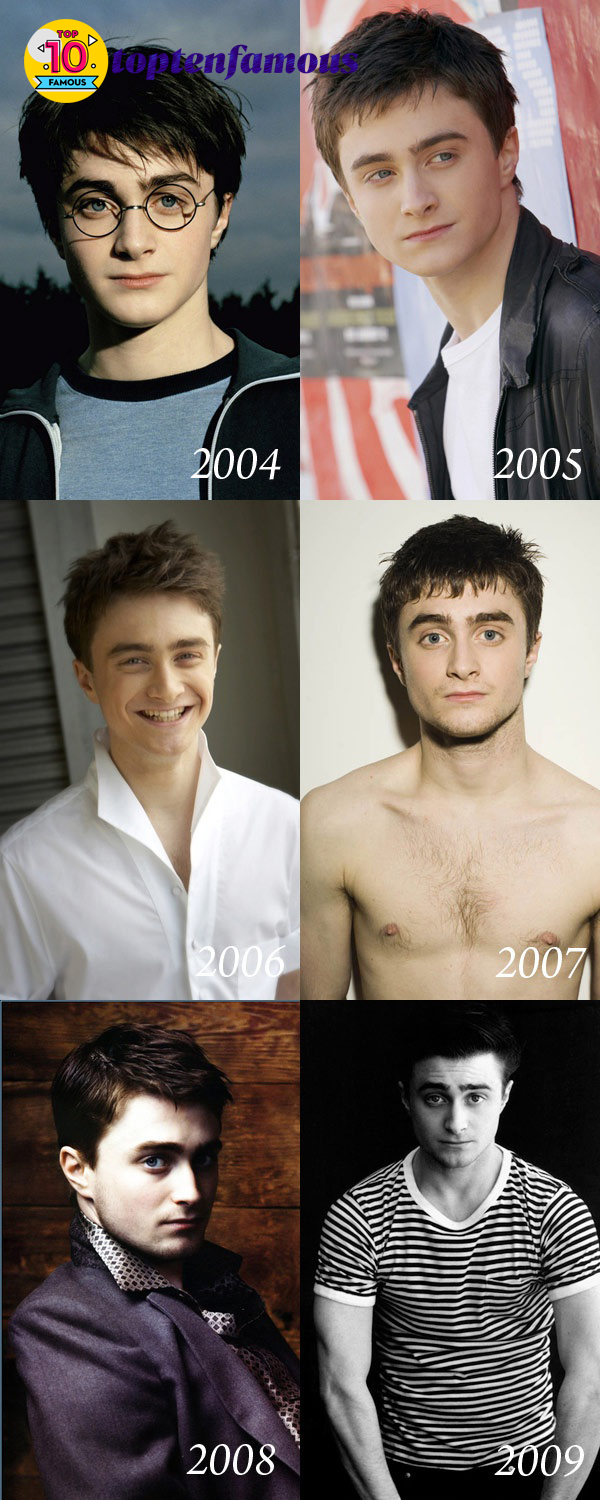 These images record the growth of Daniel Radcliffe in the past 10 years. Some fans feel disappointed when the little wizard Harry Potter could no longer remain his cute outlook. He gradually became a young man with an angular face.
Knowing he could not live forever with the glory of the boy Harry Potter, he had actively changed himself. Daniel continuously sought and performed roles in a psychological direction to gradually proved that he could take on complex characters.
December Boys (2007)
The Woman in Black (2012)
The F Word (2013)
Horns (2013)
 In Kill Your Darlings (2013), Daniel Radcliffe sacrificed his strong image when playing a gay role. He had intimate and hot scenes with Dane DeHaan.
Before that, for three consecutive years (2007-2009), Daniel Radcliffe was almost naked when appearing on stage in the play Equus.
Frankenstein (2015)
The turning from the cute Harry Potter to the pathetic humpback assistant Igor with long hair and the old clown costume of the famous Frankenstein was the sudden change of Daniel.
There are opinions that it is obvious when Daniel Radcliffe is now grown up. However, for those who love Harry Potter, it is a sense of disappointment when their idol could not keep the beautiful image as before. What do you think?
Related: Emma Watson Then and Now: How She Has Grown up on the Screen
Please follow and like us: