With a bright face and bright smile, the appearance of Katie Holmes then and now always attracts the attention of many people around. In black and white portraits, Katie looked beautiful and striking. She was also one of the good students when she studied at Notre Dame Academy in the 1990s.
Young Katie Holmes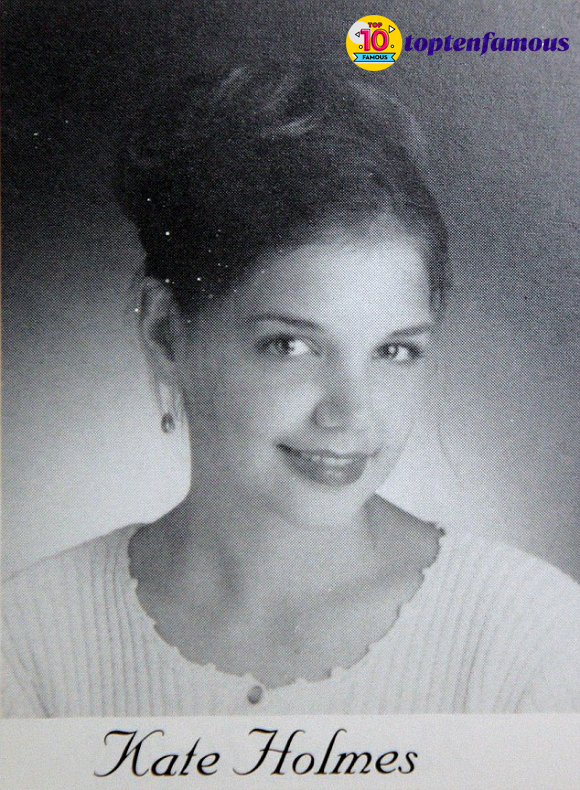 Ever since high school, Katie Holmes was beautiful with a bright smile and a bright face.
Many sources revealed that, as a student, Katie was very active and liked participating in extracurricular activities such as volleyball cheer, acting, and singing. She even dressed up as Michael Jackson and performed confidently on stage.
Katie Holmes & Tom Cruise: Dream couple of Hollywood
Katie Holmes was known as a talented actress in the TV series "Dawson Creek" and "Batman Begins".
In 2005, Tom Cruise and Katie Holmes caused a stir by announcing their engagement after only a few months of dating. After that, they were not afraid to publicize their love affair everywhere. Tom Cruise even jumped on television to show the excitement after successfully proposing his girlfriend right under the Eiffel Tower.
A year later, the couple lived together after a lavish wedding in Italy. Their wedding ceremony had the participation of a series of Hollywood's most powerful stars. No longer after that, they welcomed the angel Suri. With the reputation of parents, it was not difficult to understand why this child immediately became one of the most popular kids in the world.
However, this happy family could not last forever. After 5 years of living happily with the actor Tom Cruise, they divorced each other, which gave an end to the dream love story of Hollywood.
Katie Holmes & Jamie Foxx: Quiet Love Story
One year after the divorce, Katie became involved in dating rumors with Jamie Foxx, the close friend of Tom Cruise when both of them worked together in Collateral.
However, in August 2019, Katie Holmes and actor Jamie Foxx decided to break up after 6 years together. The cause of the breakdown was determined by a conflict of viewpoints of life.
The breakup did not seem to affect Katie much. She and her ex-boyfriend Jamie were one of the most secretive couples in Hollywood. The media praised Katie for a positive change in her image after breaking up with her boyfriend. The actress didn't pay to much attention to their clothes and was often criticized of her scruffy outfits. However, Katie appeared with a different image which is more elegant and sexy.
Related: Katie Holmes and a 6-Year Love Story with Jamie Foxx Before Their Breakup 
Please follow and like us: