Katie Holmes and actor Jamie Foxx decided to say goodbye to each other after 6 years together. The cause of the breakup was determined by a conflict of life viewpoints.
One year after the divorce, Katie Holmes became involved in dating rumors with Jamie Foxx, a close friend of Tom Cruise when both of them worked together in Collateral. It was known that their feelings arise during the dance together at a party. At that time, the press repeatedly reported about their relationship. But the couple still kept silent instead of denying or acknowledging the rumor.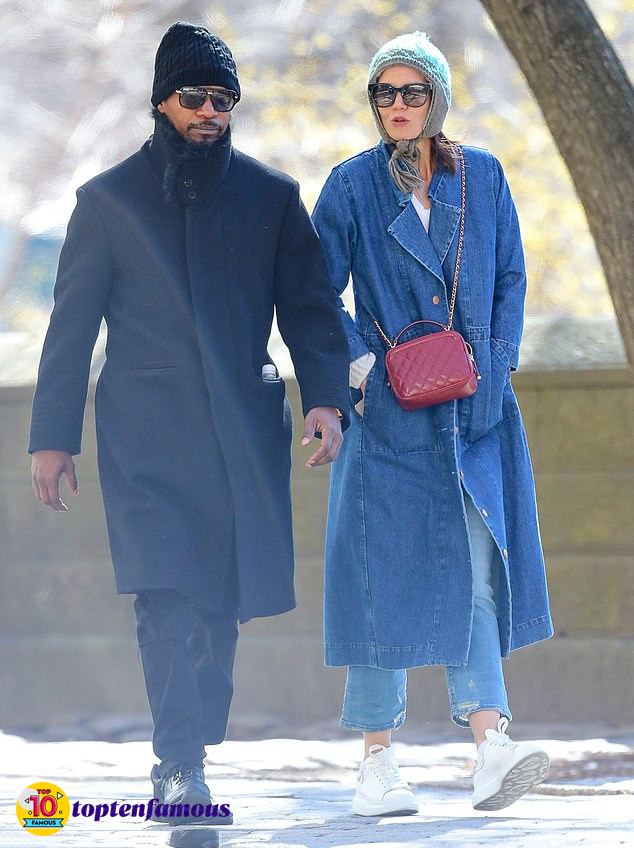 Being different from the love affair with Tom Cruise in the youth, Katie Holmes this time determined to keep the love story private. This was also the reason why during their 3 years of love, they only revealed their together photos of twice. The personal pages of Katie Holmes and Jamie Foxx were almost just filled with their children without any disclosure of their lovers. After the breakup with Tom Cruise, Katie Holmes maybe just need a calm man who accepted to stand behind her, and love her quietly.
In addition, Jamie Foxx was also very close to the daughter of Katie Holmes. He always loved and treated Suri like his own daughter. This was the reason why the public showed their support for the couple. They considered that Jamie was the man born for Katie.
Besides, many sources rumored about terms in the post-divorce agreement between Katie Holmes and Tom Cruise. Accordingly, the actress was not allowed to talk about her marriage to her ex-husband and was not allowed to openly love other men. The term also forbade her new boyfriend from staying with her daughter Suri within 5 years. If this rumor was true, Katie Holmes had very well obeyed these weird terms.
Katie Holmes and Jamie Foxx quietly loved each other until September 2017 when the couple made their first public appearances hand in hand walking on the beach. This was said to be the time when Tom Cruise's terms expired. In early 2018, both stars were caught many intimate moments at the pre-Grammy party. From then on, it could be seen that Katie and Jamie were more comfortable to show intimate behaviors to each other but not too much.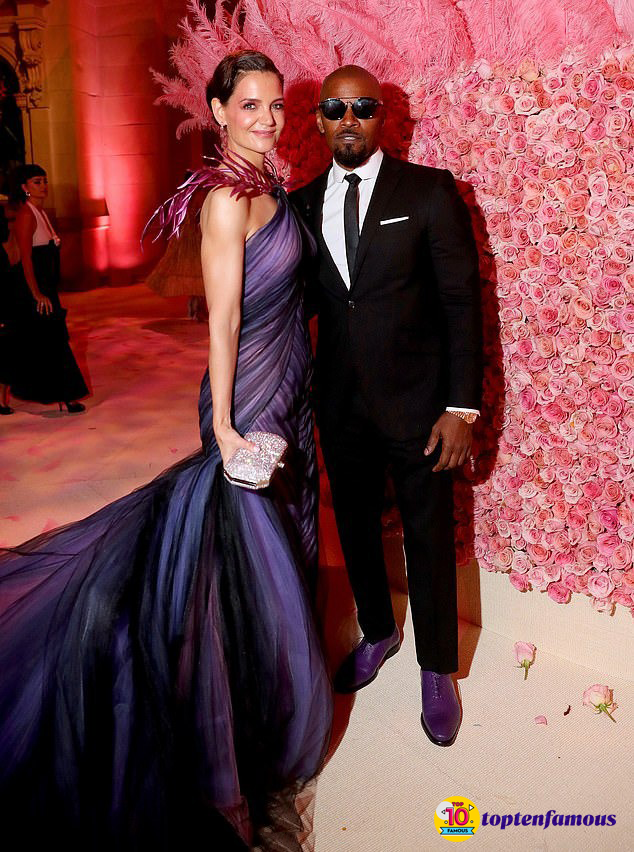 Most recently, Katie Holmes and Jamie Foxx walked on the Met Gala 2019 carpet together. This was the first time they appeared together at a big event after 6 years of loving. Because of such special meaning, when Katie Holmes and Jamie Foxx just appeared, it attracted the attention of hundreds of journalists and millions of fans around the world.
However, this love story didn't have a happy ending. On August 19, Eonline reported that the relationship between Katie and Jamie had ended. The couple decided to break up after 6 years of sticking together.
The cause of this breakup was attributed to the difference in viewpoints and lifestyles. "The two had an independent life and lacked interest in each other. Each person was living in different cities, so they occasionally met each other," ET page quoted a familiar source of the couple.
No longer after that, Jamie Foxx was discovered hand-in-hand with singer Sela Vave to a nightclub in Los Angeles. Katie said she did not care about his boyfriend anymore. "It was his private affair. We haven't been together for a few months now," the actress said.
Related: Katie Holmes Then and Now: Still being Alone after the Divorce with Tom Cruise
Tom Cruise's Love Story and 13 Girlfriends [1982 – 2020]
Please follow and like us: