His starting point was not very easy, but after five decades as a Hollywood actor, Sylvester Stallone has become the "soul" of many major action films and his crooked smile has become iconic.
Why does Sylvester Stallone have a crooked smile?
Sylvester Stallone experienced a series of events and challenges before reaching the top of glory. Born in 1946 in New York, doctors used a tweezers to pull Sylvester out of his mother's body, giving him an unusual appearance because of a partial paralysis of the left side.
Growing up in an incomplete family, when Sylvester was 11 years old, his parents broke up, causing the actor to collapse and fall into a damaged path. At that time, Sylvester was often expelled from school and had rebellious actions. So at the age of 15, his father sent him back to his biological mother in Philadelphia to raise. Here, Sylvester began to exercise, play sports and play plays in the school's clubs. After his efforts, he also received a scholarship in acting in Switzerland.
In 1969, Sylvester suddenly dropped out of school and headed to New York to realize his dream of becoming an actor. He worked many different jobs to pay the bills. In his spare time, he searches for auditions in B-class plays on Broadway. The first role in his career was the one that Sylvester did not want. However, he had to accept the role because he needed money to pay rent.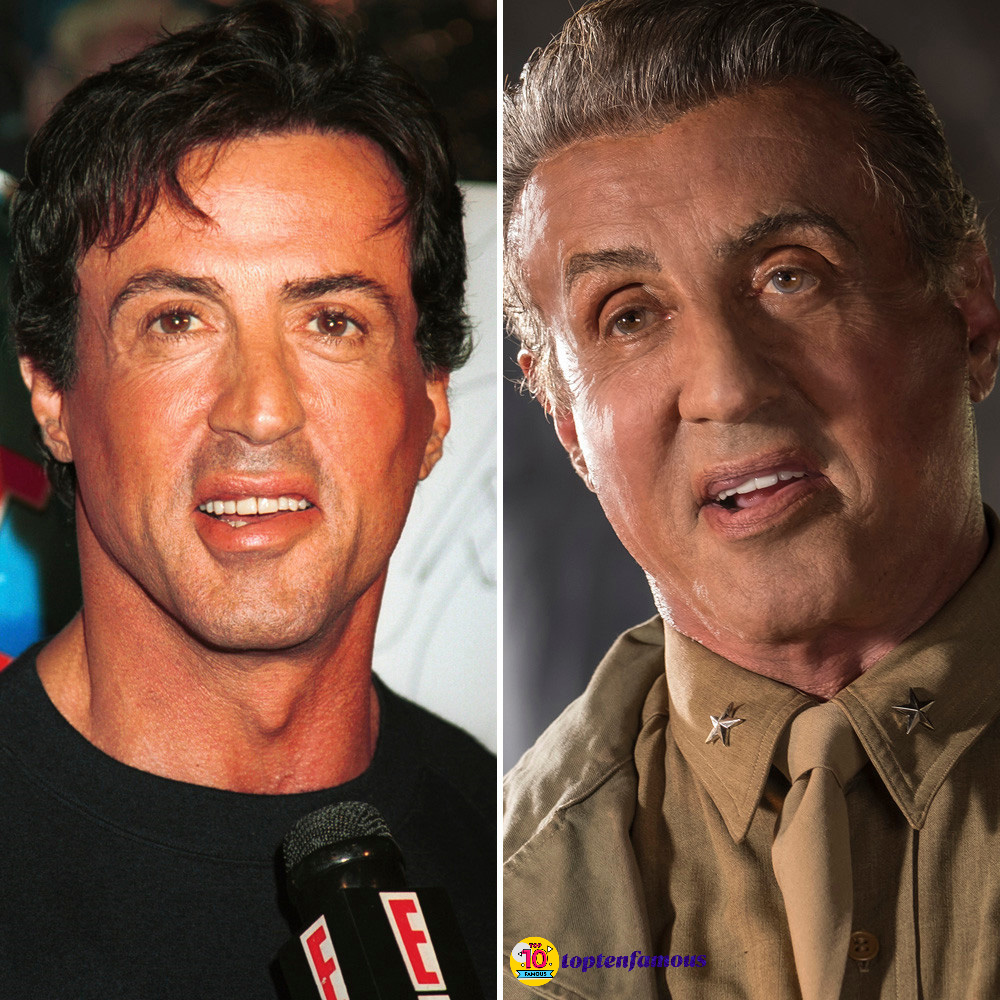 Sylvester Stallone brought "Rocky" to life
Fed up with popular roles, Sylvester tried to write a screenplay. In 1975, he went to watch a boxing match between Chuck Wepner and Muhammad Ali. He and many spectators were surprised when the anonymous puncher Chuck could stand 15 rounds against Ali – the top fighter at that time. He came up with the idea of bringing the image of a boxer who was weak but surpassed himself into a movie. The story of the legendary Boxer (Rocky) was born.
A lot of filmmakers were interested in this story, but they are quite hesitant with the offer from Sylvester. Finally, the project was shot when filmmakers Robert Chartoff and Irwin Winkler ventured to invest.
Everyone was nervous, worried about all the dangers, but when the movie came out, the success exceeded expectations. The legendary boxer "won the battle" in three categories: Best Film, Best Director and Best Film Editing at Oscar. Particularly, Sylvester received two best male nominations for his role as Rocky and Best Original Screenplay that year.
The legendary puncher role turned Sylvester from an unknown person to the most well-known action star of Hollywood in the 1970s. He then continued to succeed in writing, directing and starring sequels of the Rocky character series.
Sylvester Stallone after "Rocky"
After the role of life Rocky, Hollywood action movies continued to take off with Sylvester when he transformed into Rambo in the movie "First blood" (1982). This is a movie based on the famous book of the same name by David Morrell. After the film was released, it has brought back over 125 million USD worldwide.
In the early 2000s, Sylvester faced the risk of being out of date when many projects were unsuccessful. He decided to take a three-year break before returning to take over Rambo (2008). In 2010, Sylvester continued to invest in The Expendables series, which he directed, wrote, and starred. The series brings together the top stars in the action movie industry, earning more than $800 million after three films.
For five decades in Hollywood, star Sylvester Stallone still shone and showed no sign of eclipse. At the age of 73, fights or injuries caused by acting do not discourage the actor. In December 2019, actor Sylvester Stallone re-appeared with the audience in the blockbuster action "Rambo: Last Blood" – the fifth and final work in the famous series about Rambo. Sylvester continues to participate in writing, directing and starring in the film.

Please follow and like us: