1.  Lady Gaga
Lady Gaga used to make many people shocked when appearing in a beef-meat costume on red carpet of MTV VMAs 2010. The whole outfit weighed 18kg including hat, purse, high heels, and dress, which were made from raw meat. It was thought that this was a trick to catch the attention. In fact, it was a political statement of Lady Gaga to US Military. After the ceremony, this costume was displayed in Rock and Roll Hall of Fame Museum, Ohio, US. 
2. Rihanna
At CFDA Fashion Awards 2014, Rihanna wore a transparent dress from the brand Adam Selman. She matched it with fur hat, gloves and shawl. In fact, this dress was attached with more than 230 thousand Swarovski's crystals. What is mentioning is that, Rihanna just wore underwear and nothing to cover her breasts.
3. Miley Cyrus
Being the host MTV VMAs 2015, Miley Cyrus impressed all participants and audiences all over the world by strong cut out costumes and transparent plastic material, which could show her whole body.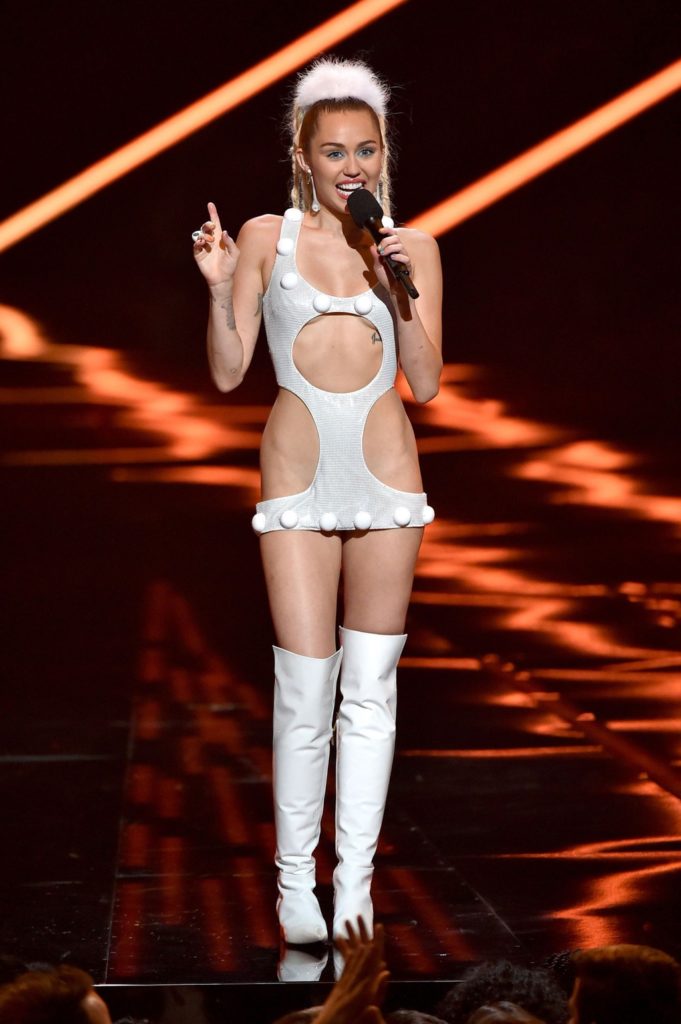 4. Nicki Minaj
Nicki Minaj made other people confused by colorful and redundant outfit at MTV VMAs 2015. This clothes mix a lot of irrelevant accessories with many colors which caused visual complexity and lacked aesthetics. 
5. Irina Shayk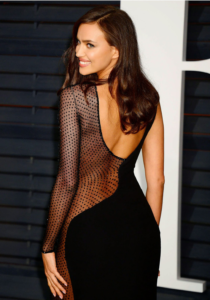 Irina Shayk appeared at Vanity Fair Oscar Party 2015 in a black transparent dress. Although it was tight enough to highlight her sexy. However, it was considered to be not subtle.
6. Ezra Miller
Ezra Miller came to the premiere of movie Fantastic Beasts: The Crimes of Grindelwald 2018 in a black insulated set from head to feet. It was clearly not an ideal outfit to appear on red carpet. 
7. Kim Kardashian
On Annual Hollywood Beauty Awards's red carpet, Kim Kardashian wore a black dress designed by the French designer Thierry Mugler. This item had strong cut-out to show as much as her curve, which made Kim's breasts seem to "jump out". 
Before joining in Met Gala 2019, Kim Kardashian had contacted to Thierry Mugler to design a dress following the theme given by organizers. This dress made from transparent silicon material with the inspiration of waterdrop. Although it was an own-design, Kim Kardashian had to manage hard to wear it. She needed to use corset to tight her body as much as possible. Therefore, it is diffictult for her to sit when wearing this dress.
8. Billy Porter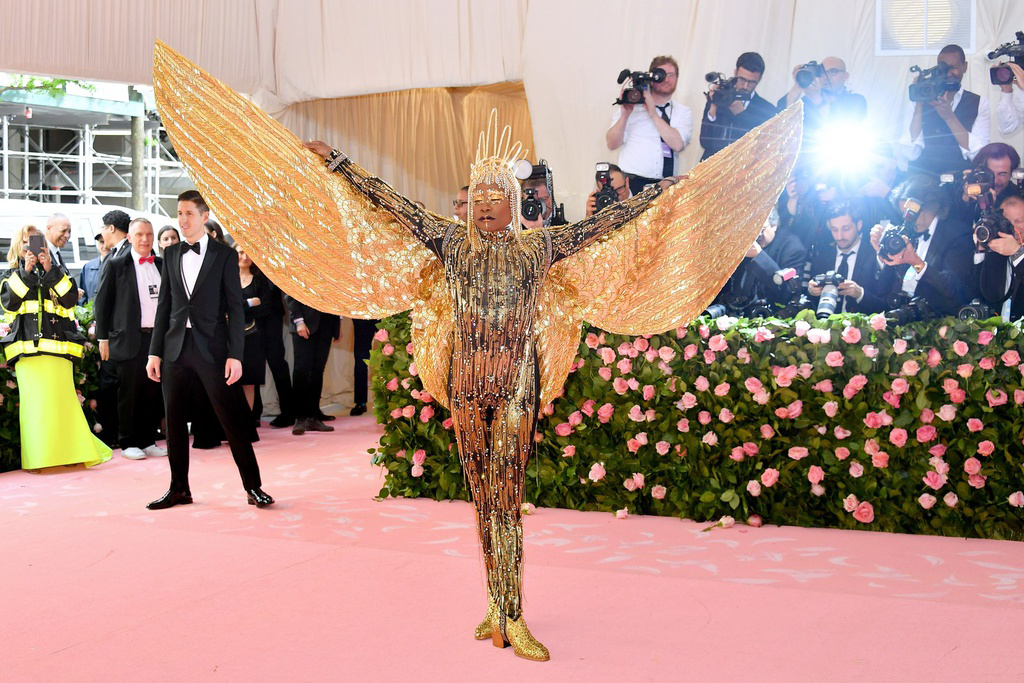 Also at Met Gala 2019, Billy Porter made his mark with a clothing set inspired by ancient Egypt called "Sun God". Special points of this outfit were 3-meter wings and 24-carat gold hat together with delicate jewerly. It was more redundant with fringe detail on body of the design. 
Please follow and like us: