After 10 years, many celebrities like Selena Gomez, Miley Cyrus, Kylie and Kendall Jenner sisters have become more mature and turned out to be Hollywood beauties.
1. Kylie Jenner
After appearing on reality TV show with Kardashian family, Kylie had a premise to develop her own career. Until 2018, thanks to the brand Kylie Comestics and Kendall & Kylie (cooperating with sister Kendall Jenner), she achieved huge property and became the youngest self-made billionaire all over the world. She has pursued sexy style now; therefore, many people have not remembered a gentle Kylie 10 years ago.  
2. Kendall Jenner
Achieving the success from the brand Kendall & Kylie, Kendall Jenner became one of the most successful and worthy models at Hollywood. She was born to become model with the height of 179 cm. However, Kendall doesn't own sexy curves like Kim or Kylie. In contrast, she is quite slim.  From an innocent girl 10 years ago, Kendall becomes a famous stylish model in fashion world.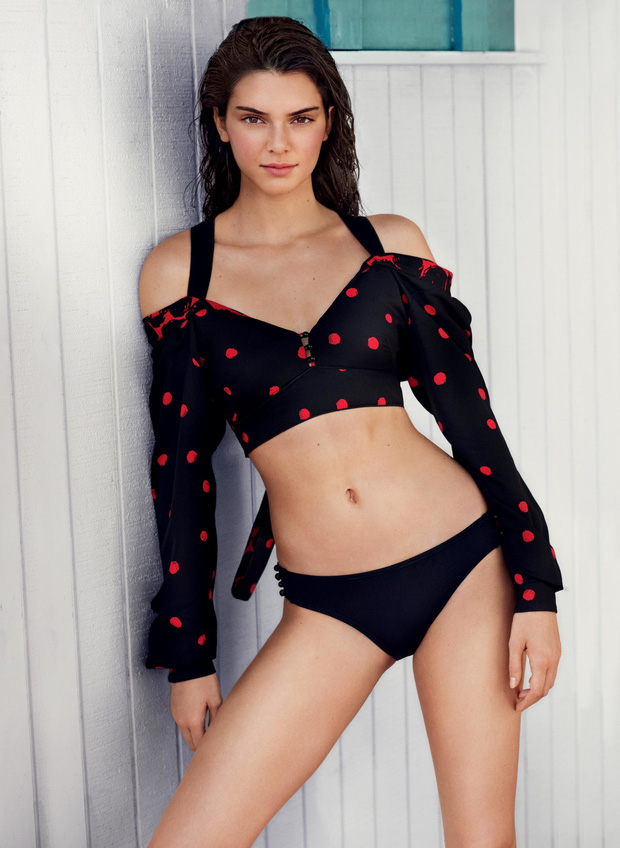 3. Selena Gomez
"Disney Queen" who could act and sing well has always been in top of celebrities at Hollywood for many years. Pretty face is one of the reasons which support for the success of her music product. Coming to showbiz at her young age, Selena has always catch the attention of audiences especially when she was in on off relationship with Justin Bieber. Compared to prosperous past and her heartbreaking, Selena is more mature and gorgeous now.
4. Ariana Grande
Becoming more mature, music taste of Ariana has tended to be more and more personalized and emotional. Thank to her high range and special hoarse voice, she has got all-kill of music charts all over the world many times. Last decade has marked her properous career with various hits like "Problem", "Bang bang", "7 rings", "thanh u, next". Over time, her appearance looks more and more beautiful and fancier. 
5. Bella Hadid
At the age 23, Bella Hadid has obtained many awesome achievements. With the height of 175 cm, Bellas is easy to become a professional model and gains various advertising contracts. Being a model at her young age, Bella and sister Gigi has become well-know for their contrast appearance. However, Bella still could shine alone thanks to her cold look and standard body of a supermodel.  
6. Miley Cyrus
After the breakup with Liam, Miley has come back rebelious image. She didn't hesitate to do "crazy things" with her new boyfriend who is 5 years old younger than her. The image of a gentle woman when being with Liam has disappeared. However, either sweet style or rebelious one, Miley is always beautiful and attractive.  
Please follow and like us: