Although they are both Justin Bieber parents, his mother and father have two different lives.
Justin Bieber's Mom – Pattie Mallette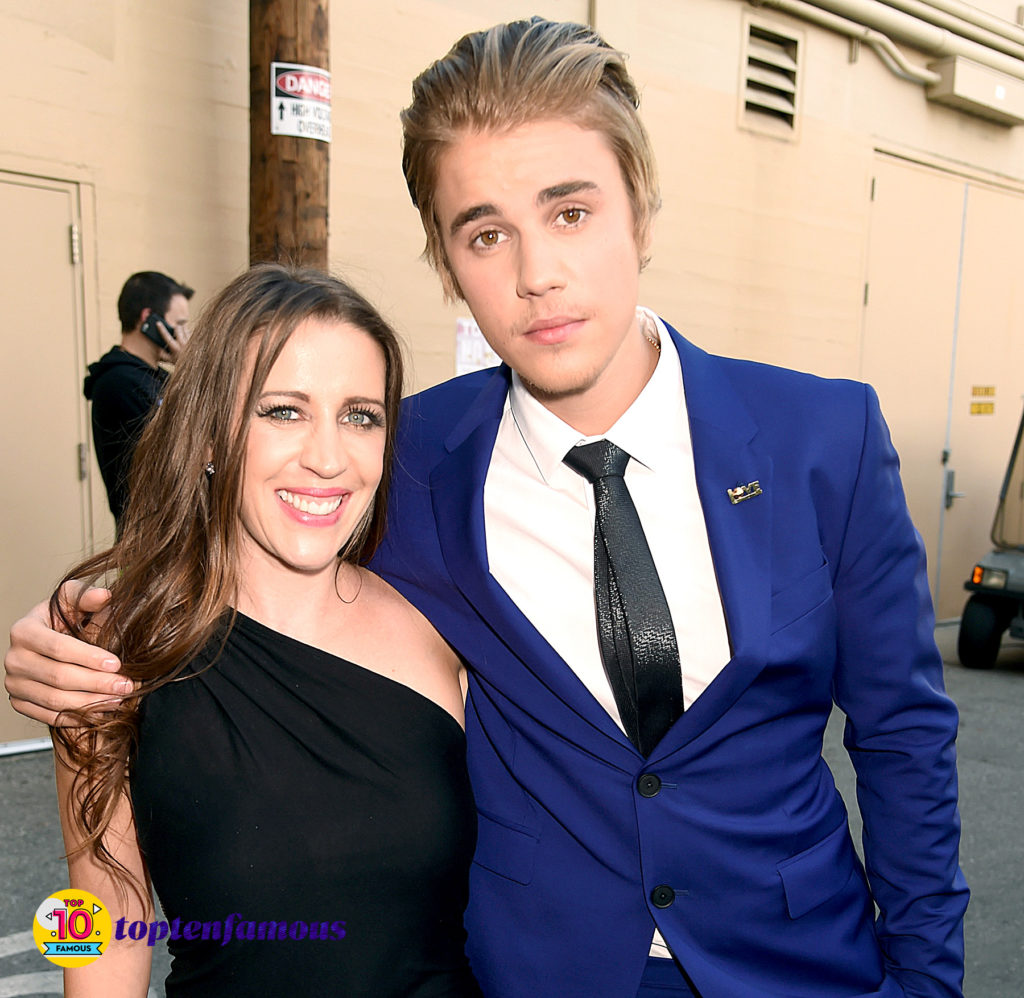 As the second child in a poor family with two children in Canada, Pattie has never enjoyed a warm family atmosphere. Her mother was often beaten and sexually abused by her father until his death, when Pattie turned 3 years old. Not long after, her mother remarried.
When Pattie was 5 years old, her older sister died in a tragic traffic accident, around the same time, her stepfather raped her. This incident lasted for 5 consecutive years.
At that age, little Pattie was not aware of what was going on, but the pains and fears in her soul that piled up over the years made her increasingly stubborn, living without life.
At the age of 14, Pattie left home to follow street friends and live with 4 other young men for a few years. After many nights facing childhood memories, her prospect of the future is dim. Pattie did not know where his future would go when there was no job.
The more she thinks, the more frustrated Pattie feels about herself. One afternoon wandering the busy street watching the flow of people, Pattie suddenly felt out of place and she cried. And at that moment, she wanted to die. The head of the truck was approaching, the thoughts of the poor girl's life had ended. But fortunately, the driver of the truck had braked promptly and drove the car into the roadblock. Opening her eyes, Pattie found herself lying in the emergency room of a local hospital, unattended.
Out of the hospital, Pattie asked to stay in a church. But eight months later, Pattie's life continued to be upside down. She discovered she was pregnant with Jeremy Bieber, a 19-year-old carpenter with a poor background. At 18, Pattie gave birth to a cute boy named Justin.

However, like many young couples, they never gave in to each other, arguing arises often and they realize one thing: They were not ready for family life. Pattie and Jeremy broke up in April 1995 when Justin was 13 months old.
Pattie must have been an extremely brave woman to bear the responsibility of raising her child alone.

However, raising a child is not an easy task, especially for a girl who had only been a drug-addict. "Even at that time I did not know how to hold and feed my child," recalled Pattie.

With help from the church, Pattie rented an apartment in an old high-rise building for her and her children. Even the mother and daughter did not have a bed to lie in and the room was always full of mice and refrigerators often without food.
At this time, without enough money to pay for life, the young mother tried to quit the habit of using alcohol and drugs. After many unsuccessful efforts, Pattie gave up alcohol and drugs. She also found a night shift job in a building. There were times when she had to work two jobs at the same time so she could pay the rent and raise the child. Life is miserable, but Pattie always thinks about the future ahead that her children will have a much better life.
In February 1997, 3 weeks after Justin's 3rd birthday, Jeremy suddenly came and asked for permission to visit his children. In early 1998, he asked to increase the number of visits to Justin and was allowed to spend the night with the boy. But Pattie did not agree because she realized that Jeremy still frequently committed violent acts, still drinking alcohol and taking drugs even when in with Justin.
When Justin was 4 years old, Pattie realized he had a gift in music. She recorded a song sung by Justin and pushed it to social media. Unexpectedly, that song quickly spread throughout the online community and received positive feedback.
Pattie saved up some money to send her son to a vocal class. This is also the premise to help Justin become a "big" star today.
When Justin was 5 years old, the most difficult time for Pattie when she did not have the financial ability and no one to share. Fortunately, the mother and son were supported by a good English family. They adopted Justin.
Justin's adoptive parents treat him like a biological child. Staying with them, the boy was sent to school and educated strictly. The life of both mother and son Justin was better thanks to that.
When Justin was 14 years old, his music videos uploaded to YouTube by his mother became popular. Immediately he became a phenomenon of the world music industry. Currently, Pattie Mallette, known as the world's most famous single mom, is always with her son wherever he is.
Justin Bieber's Dad – Jeremy Bieber
This man has a poor profile, going beyond the limits of Justin's mother when she was 17 years old. Jeremy started as a carpenter, when Justin was not born, he left his mother and son Justin to follow another woman.
Jeremy Bieber is an irresponsible father and adversely affecting the lifestyle of Justin Bieber. He is a true "playboy". He owns a range of aircraft, supercars, luxury hobbies, and a long list of women who went through his life.
In 1997, Jeremy was arrested for beating people and sentenced to 90 days in prison, 2 years on probation and prohibited from using weapons for 10 years.
According to this document, in 1999 Jeremy was sentenced to 2 years of probation. He was also in jail for 21 days for failing to comply with the previous probation sentence. In 2002, he was again on charges of beating people.
Father Justin Bieber also "committed" together when he and 10 other people smoked marijuana on a flight from Canada to New Jersy (USA).

At the end of the day, we have to admit that Justin Bieber parents both love him and have tried their best to give Justin a good life.
Please follow and like us: