Kim Kardashian gave her biggest daughter North West a Christmas gift, which was the jacket of Michael Jackson wore in 1997 cost 65.000 USD.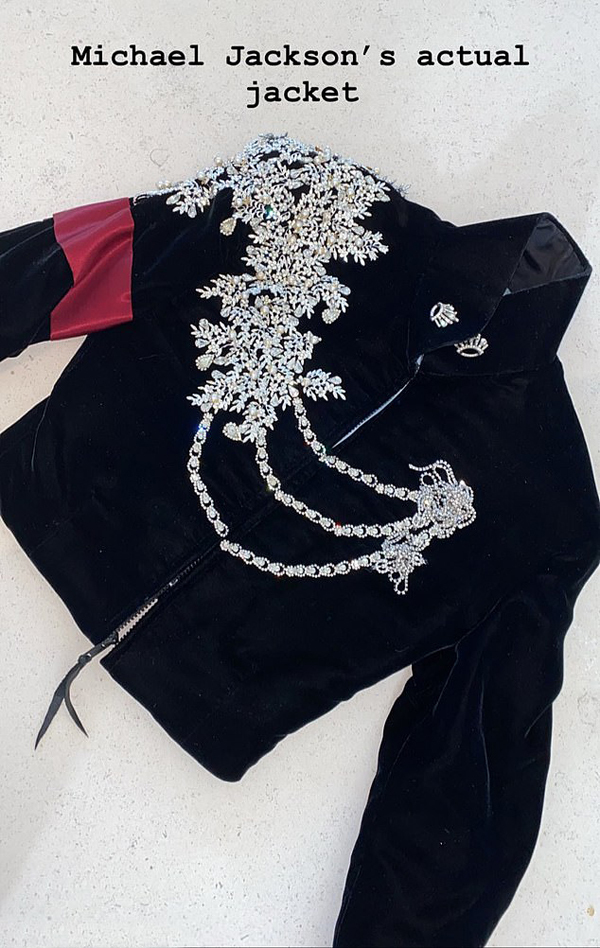 Kim posted photo of this gift on Instagram with the caption: "Kanye West and I gave North this jacket, which used to be wear by Michael Jackson on the birthday of actress Elizabeth Taylor. North is a big fan of Michael Jackson; therefore, we guess that she will love it."
Michael wore the jacket in 65th birthday of actress Elizabeth Taylor in 1997
Kim-Kanye had bought the jacket at an auction in October 2019. This memory-keeper of King Pop costs up to 65,625 USD. Kim revealed: "We won the auction to take it as a Christmas present for North. This jacket was fixed a little bit to fit North. The sleeves were splitted so that North could wear it even when she would grow up."
North was really jubilant when received her Christmas gift. Although she is only 6 years old, she is keen on fashion and has strong style. North is owning a collection of luxurious clothes, shoes, and bags, which cost up to millions dollars. On 23 December, she attended the premiere of Kim's new collections with a Birkin handbad, which values 10,000USD.
North (in the middle) in the premiere of Kim's new collection
Please follow and like us: