Who is the wife of Sam Heughan? What is the relationship between Sam Heughan and Caitriona Balfe? They are frequent questions from fans of the movie Outlander.
Is Caitriona Balfe the wife of Sam Heughan?
Both Sam Heughan and Caitriona Balfe have been famous via series Outlander.
In 2017, there was a rumor that Caitriona Balfe and Sam Heughan was dating. They were caught holding hands and attending an event together.
Fans of "Outlander" seemed to expect this romance to be real because the love between nurse Claire and soldier Jamie Fraser had made the audience fall for. This couple got many supports especially after extremely bold sex scenes in the episode The Wedding.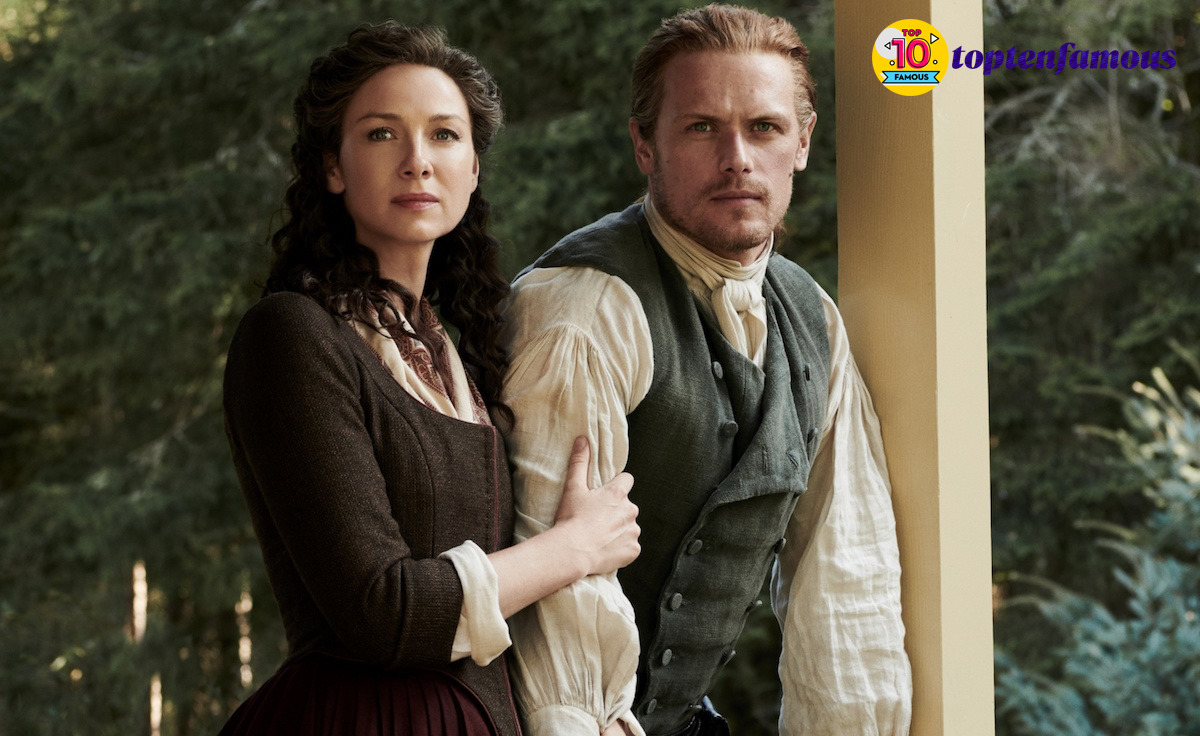 Sam Heughan and Caitriona Balfe in Outlander
However, fans of the Outlander series would probably be a bit disappointed when it came to the news that the female lead Caitriona Balfe had "abandoned" the male lead Sam Heughan. She held a wedding with music producer Tony McGill in August 2019.
Sam has never confirmed the love relationship with Caitriona. Talking about Balfe, he said: "She is a wonderful woman. She is very intelligent and creative. More than anything, she is my good friend."
Caitriona Balfe between her husband Tony McGill and her co-star Sam Heughan
So who is the wife of Sam Heughan?
In an interview before the fifth season of Outlander, he shared that his acting career has affected his private life. "It is sure that it is difficult to have a relationship when you have to work 10 months per year in Scotland. I need to travel a lot. And when I have time, I have tried to perform other projects. Therefore, my career maybe come before a relationship. Eventually, I would find somebody", he said.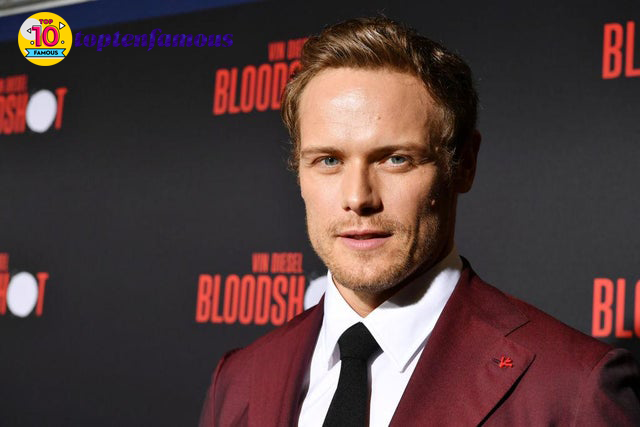 The answer for who is the wife of Sam Heughan is still an unknown quantity.
Related: Sam Heughan Then and Now
Please follow and like us: