Few people know that Chris Evans and Scarlett Johansson are a rare couple of best friends in hustle showbiz world.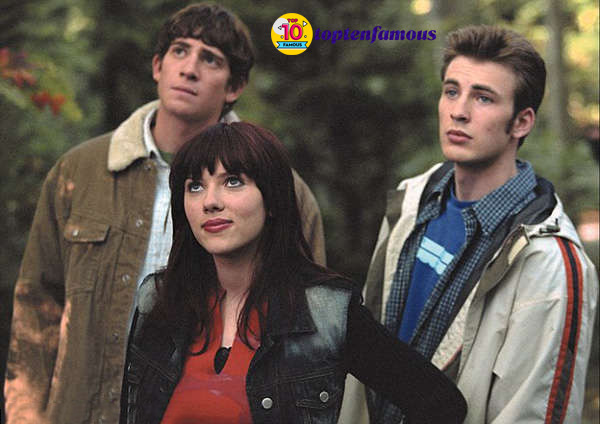 The couple first met on the studio of movie The Perfect Scores. At that time, Scarlett was only 17 years old, while Chris was 20. The two became close friends from then on. After The Perfect Scores and The Nanny Diaries, the couple reunited in Captain America: Winter Soldier.

The couple reunited in the movie "Captain America: Winter Soldier"

In Marvel movies, the two had a lot of intimate moments, making people believe that they were a couple in real life.
The couple have been close friends since more than a decade ago when they had just entered the entertainment industry. Despite being a soul mate, both of them still gets into dating rumors just because they are so beautiful couple. Fans have not missed any opportunity to spread the news that Chris Evans and Scarlett Johansson may have come together during the time of being single.
Unfortunately, while people only expect them to be in a love relationship, they always consider each other best friends.
They always look at each other intimately and happily
In an interview with EW recently, the actress shared her experiences about participating in Marvel movies. Scarlett Johansson attracted attention when mentioning her friendship with her colleague Chris Evans.
"The good combination between Chris Evans and me in Marvel movies is the result of 10 years of being soulmates. Those are the true feelings of mutual understanding that I think it takes 10 years to have."
"We have spent a lot of time together. It was a really good time," she shared.
After the sharing of Scarlett Johansson, the audience greatly admired the beautiful friendship of the two actors. At the same time, fans regretted not seeing Scarlett Johansson and Chris Evans appearing in Marvel's superhero movies when the actor finhished his Captain America role.
Related: Movies of Chris Evans Prove that He Has Been a Talented Actor Before Captain America
Please follow and like us: