We have always known Chris Brown for his music. But have you seen Chris Brown movies?
Chris Brown was born and raised in a small town in Virginia, USA in a happy family. From an early age, Chris Brown has listened to the radio and danced to the songs of Stevie Wonder and Michael Jackson. 13-year-old Chris Brown, thanks to the discovery of a recording expert, began an "adventure" in the world of music.
Despite being influenced by pop king Michael Jackson, Chris Brown stands out in rock & blue. Especially, he does not use vulgar words in his songs, so he is popular among young people and adults alike. Chris Brown also impressed with the common songs like "No Air" with Jordin Sparks, "Shotie like Mine" with rapper Bow Wow or "Shawty Get Loose" with Lil Mama and T-Pain …
In addition, Chris Brown also has a series of roles in movies: "The OC", "Stomp The Yard", "The Christmas", "The Suite Life of Zack & Cody", "The Cheetah Girls"…

1. Stomp The Yard (2007)
A street dancer in Los Angeles dreams of a better life by enrolling in a university. Here, he was noticed by two opposing dance groups. Although it has similar content to other hip-hop movies, Stomp the Yard is the first film to mention stepping. Singers Ne-Yo and Chris Brown also had their first movie roles in this movie.
2. This Christmas (2007)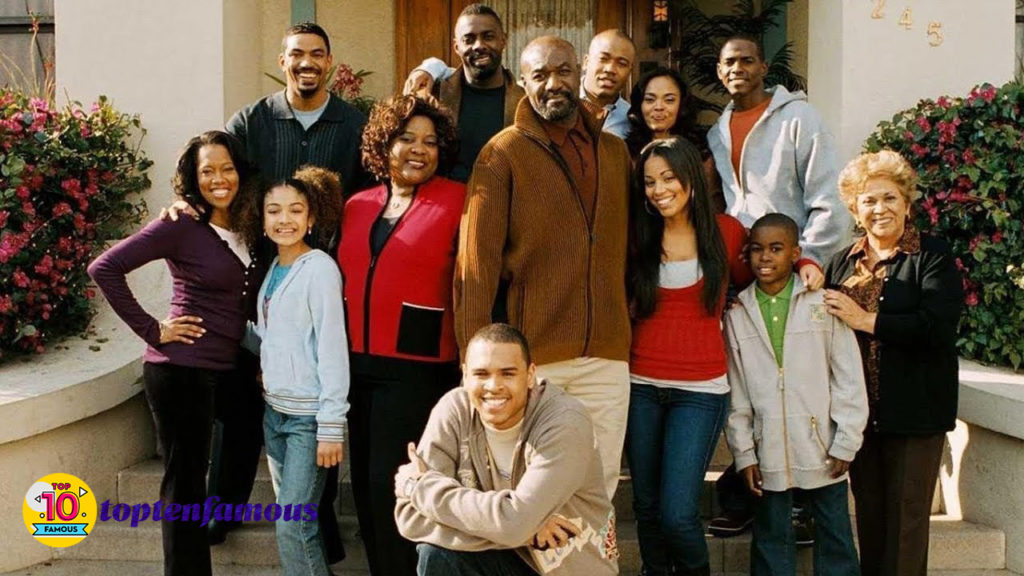 This Christmas is an American Christmas romantic musical comedy-drama film. It was produced by Rainforest Films and distributed by Screen Gems. The film is based on the 1970 Donny Hathaway song of the same name, which is covered by Chris Brown in the film. The Whitfield family overcome many trials and obstacles during the Christmas season.
On review aggregator Rotten Tomatoes, the film holds an approval rating of 54% based on 83 reviews, with an average rating of 5.9/10. The website's critics consensus reads: "This Christmas features strong performances and a sharp portrayal of family dynamics, but relies too heavily on holiday movie clichés."
The film opened in the box office at number 2 in the box office and became a hit after opening with over 17 million dollars.
3. Battle of The Year (2013)

In the movie, Chris Brown plays Rooster – a member of the B-boy dance group that will represent American hip hop to the World Battle of the Year competition. This dance group is led by a rigorous basketball coach, Jason Blake (played by actor Josh Holloway).
Rooster and his teammates under the management of Jason will have to fight with dance groups from around the world to bring back the championship cup that belongs to the United States – where hip hop development. From an insolent, arrogant guy, Rooster is forced to learn how to adapt to his team-mates to win.
Battle of the Year is Chris Brown's second film. It also mentions his field of expertise and above all the meaning of the sentence.

"A lot of people think that breakdance is simply dancing but in fact it needs a lot of strength and spirit to be able to do it." The singer-actor said the difference between daily dance breakdance and when filming: "Usually I just dance by nature and just for fun. But with this movie, I have to focus, have to practice ". Chris also described the filming process, he had to dance continuously: "The film has a very high intensity, we do not stop dancing."
Choreographer Dave Scott also shared his thoughts on Chris: "Chris is the embodiment of a true b-boy, very different from a dancer or artist. He brings a lot of strong charisma ".
Chris Brown's efforts in the movie contributed to the positive feedback of professional critics. The New York Post commented: "The film will have exciting breakdance dance for viewers as well as fans of Chris."
For dance professionals, breakdance also acknowledges Chris Brown's excellent skills in the film. Lashaun Price – an international dancer and choreographer said: "Chris represents the knowledgeable, calculated dance genre because he is talented. I see in Chris the other points, he really works seriously, not making others frustrated like other famous R&B stars. "
4. Chris Brown: Welcome to My Life Documentary (2017)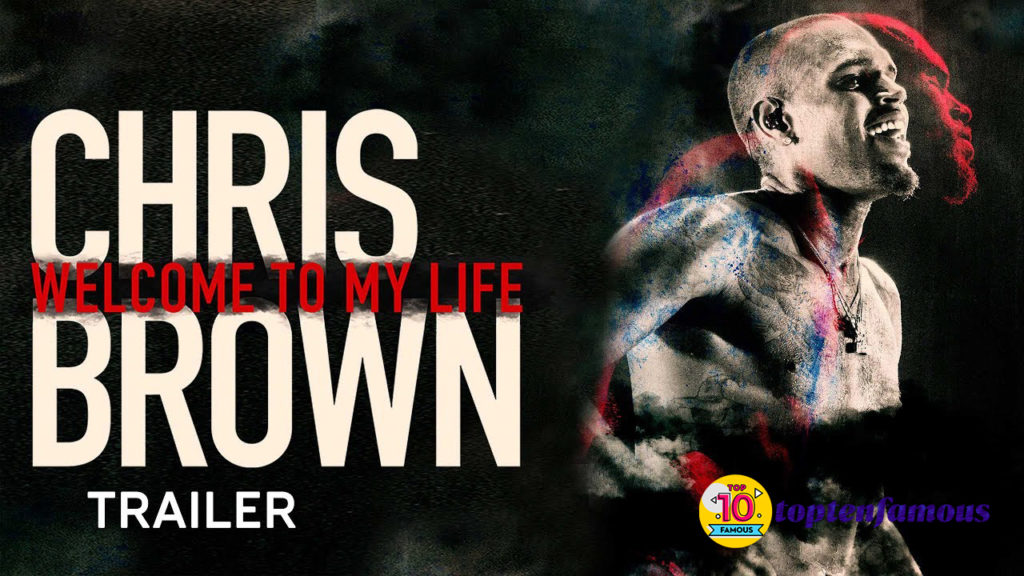 On the movie poster is Chris Brown sitting on the floor surrounded by a large shadow while a small lamp shines on him. The poster title states: "The path from a beloved man to America's No. 1 enemy".
5. She Ball (2020)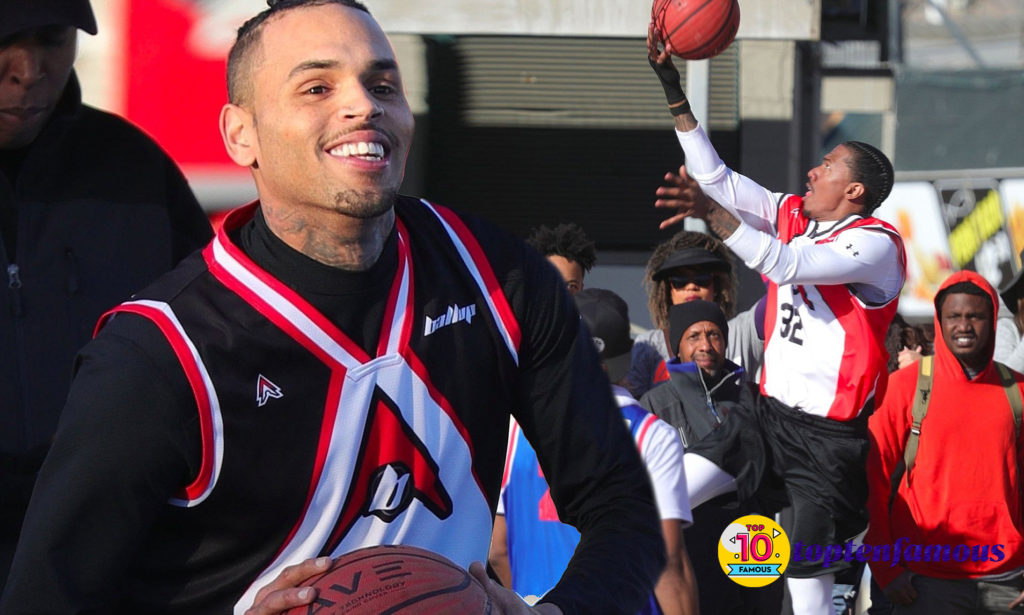 She Ball is a film written, directed, and produced by Nick Cannon. The film marks a partnership between Cannon's Ncredible Entertainment and Cash Money Films.
Representing a union between Nick Cannon who wrote, produced, and directed She Ball. Multi-Platinum icons Bryan 'Birdman' Williams & Chris Brown also produced and all three are starring alongside some of the most influential entertainers today including Cedric The Entertainer, DC Young Fly, Evan Rose, and Faizon Love in the movie.
This film is an important community project dealing with Race, Gentrification, Criminal Justice and Women Empowerment. The movie tells a story of triumph against all odds as a young female athlete. This role, played by Melody Rae Kandil faces trials, tribulations, and triumph on and off the basketball court.
Which of those Chris Brown movies do you like best?
Please follow and like us: