Pop queen Madonna has had a huge history of her relationships, especially with men who are younger than her.
In 16 lovers of Madonna, only a man who is Warren Beatty (dated from 1989 to 1990) is older than her. All her ex-husbands and ex-boyfriends are younger than Madonna.  
15. Ahlamalik Williams
Current lover of Madonna is dancer Ahlamalik Williams, who is 25 years old. He is 36-year-old less than Madonna and only 2-year-old older than her biggest daughter. Ahlamalik and Madonna were witnessed being intimate with each other on a hotel's balcony in Miami recently. Ahlamalik is a dancer as well as a choreographer of Madonna and they have been dated for 3 months up to now.
14. Kevin Sampaio
From 2017 to 2019, Madonna had dated with a Portuguese model. This hot boy is 33 years old less than Madonna. They met each other when Kevin was filmed in MV "B**** I'm Madonna", which they played the scene kissing each other amorously. Kevin Sampaio is a popular face in fashion world who used to performed for famous brands like Dolce & Gabbana, Versace and Armani.
13. Timor Steffens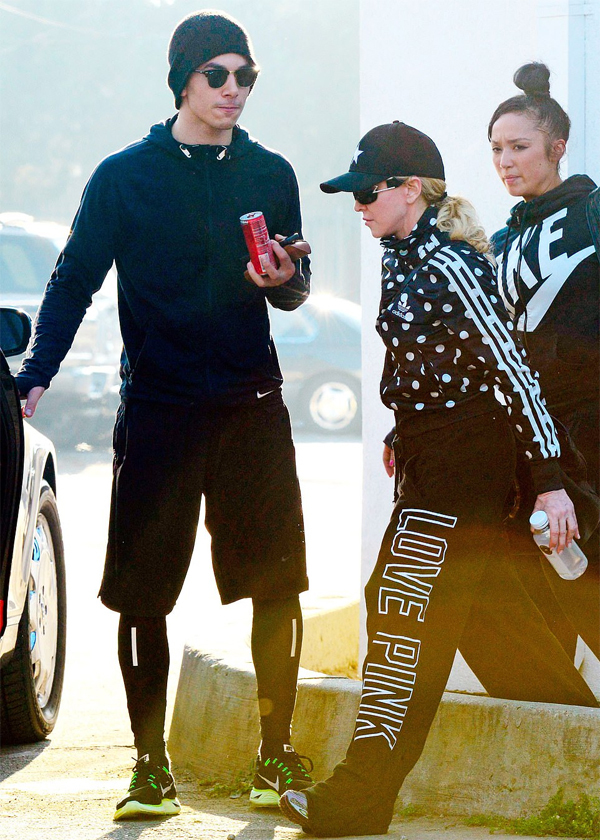 In 2014, Madonna dated with a Dutch choreographer Timor Steffens. At that time. Timor was 26 years old, which was less than Madonna 30 years old. They had a travel to Europe together with Madonna's children to celebrate her 56th birthday. However, their relationship ended up just few days after that. 
12. Brahim Zaibat
From 2010 to 2013, Madonna had a passionate love with the young dancer Brahim Zaibat. Brahim was 23 years old at that time, which was 29 years old younger than Madonna. Despite huge age distance, Madonna and Brahim were still enamored with each other. A biography writer J. Randy Taraborrelli told: "Although Brahim doesn't not speak English well and Madonna can't speak French, sexual attention could sweep out these trivival things. He was also closed to Madonna's children. Because both of them love popular culture, Brahim and Madonna had many things to share with each other." 
Their relationship faced problems when Madonna was upset because movie "W.E." which she was a director was not successful as the expectation. Although Brahim had tried to encourage Madonna, her despression led to the end of this love.
11. Jesus Luz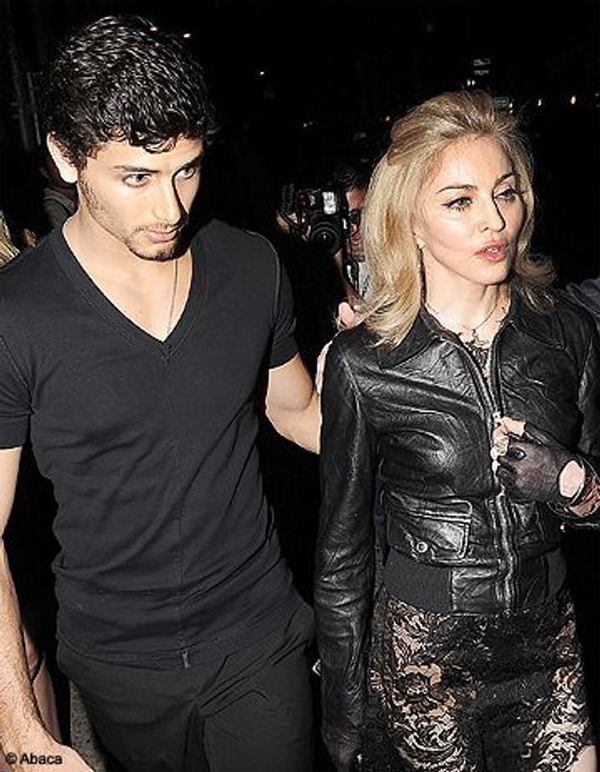 Dancer model Jesus Luz was Madonna's boyfriend from 2008 to 2010. Jesus Luz was 21 years old which was less than Madonna 29 years old when being in the relationship. She used to reveal that Jesus is the best one in making love. He used to take Madonna to visit his mother in Brazil. In fact, Jesus' mother was less than Madonna 10 years old. 
Their relationship faded over time due to huge age distance and finished after 3 years together. 
10. A-Rod 
In 2008, there was a rumor that Madonna had a sneaky relationship with baseball player who 18-year-old younger than her. At that time, A-Rod's wife, who was psychologist Cynthia applied divorce paper and affirmed that the relationship between her husband and Madonna was the last traw leading to her marriage disruption. After that, Madonna was caught watching A-Rod's match at Miami while he also appeared in her music shows. However, this relationship didn't last long and A-Rod is having plan to get married with Jennifer Lopez.
9. Guy Ritchie 
Madonna got married with film director Guy Ritchie in 2000. At that time, she was 42 years old while Ritchie was 32. They had a child Rocco who is 19 years old now. They divorced in 2008 due to differences in life style. Madonna blamed that Guy Ritchie was a boring man who was emotional deficiency while her husband didn't like sophisticated showbiz. He used to upset and depressed for a period after the breakup with Madonna. At present, he is living with his son and new wife in London.  
Please follow and like us: