6. Karl Glusman & Zoë Kravitz 
Karl Glusman had popped the question with his girlfriend Zoë Kravitz since November 2018. On 22 May 2019, they celebrated a cozy wedding at  the house of Zoë' Kravitz's father. Close friends of this couple like Cara Delevingne, Ashley Benson, Chris Pine and Denzel Washington came there to share their joy. 
7. Chris Pratt & Katherine Schwarzenegger
It was mother of Katherine Schwarzenegger who introduced her to Chris Pratt. After that, both of them fell in love and claimed their engagement in January 2019. Not long afterwards, Chris Pratt and Katherine Schwarzenegger officially got married in Montecito, California, US.
8. Joe LoCicero & Gina Rodriguez
After being official wife of Joe LoCicero in May 2019, Gina Rodriguez happily shared that: "4 May 2019 was a magical day. My husband Joseph, I am yours forever."
9. Idris Elba và Sabrina Dhowre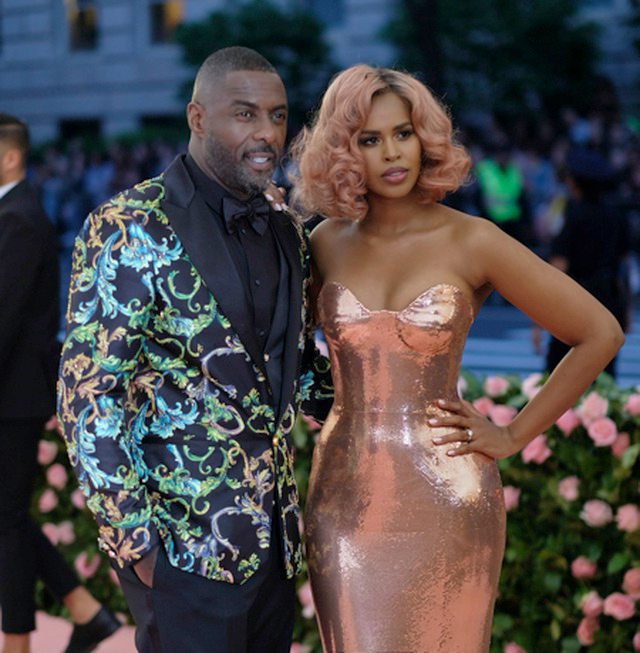 Idris Elba and Sabrina Dhowre held their luxurious wedding in Marrakech, Morocco in April 2019. According to UK Vogue, the bride Dhowre wore a charming wedding dress of Vera Wang brand, while the groom Elba dressed the suit of Ozwald Boateng.
10. Lauren Burnham và Arie Luyendyk Jr.
Finally, the couple from famous TV Show Bachelor had held their wedding at Hawaii on 21 Jan 2019. In the end of May 2019, they greeted their first daughter and named her Alessi Ren Luyendyk.
Please follow and like us: