Vin Diesel and The Rock 's rivalry will have a transition from The Fast & The Furious into future Marvel and DC movies.
More specifically, the two actors will be starring in two blockbusters released near the end of 2021. This rivalry will bring a whole new dimension to the long-standing debate between fans of Marvel and DC.
The conflict between Vin Diesel and The Rock happened in 2016 before Fate of the Furious debuted. At that time, Dwayne Johnson compared Vin Diesel to something sensitive on his official Twitter. Things only got worse when The Rock and Jason Statham joined the extra story of Hobbs & Shaw. Maybe now, Diesel and Johnson would not be able to mend.
Thinking that they will no longer relate to each other, however, both will have a whole new battlefield to confront. Both actors will join in two different superhero movies at the same time. More specifically, Vin Diesel will play the role of Groot, a member of the Guardians of the Galaxy, although the third part of it has no specific release date.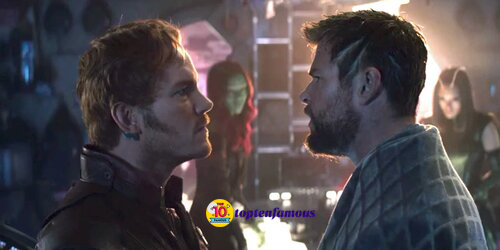 Recently, Marvel has confirmed that Groot and Guardians will appear in Thor: Love and Thunder. It would be released on November 5, 2021. That means this movie will premiere a month earlier than Black Adam. It is a production of Marvel's rival, DC. Black Adam premiered on December 22 has the participation of Dwayne Johnson. Vin Diesel and The Rock will participate in different universes, but these two people will probably fight at the box office together.
The rivalry between Marvel and DC just originates from their fans. Producers, directors, and actors from both studios themselves assert that there is no real competition between two studios. Director of Guardians of the Galaxy, James Gunn, once confirmed that there was no competition between the two firms. This statement explained why he also directed DC's The Suicide Squad.
Related: Untold Stories of Vin Diesel Then and Now
The Rock Then and Now: from an "Alienated" 1.9-meter-tall Boy to a Famous Star
Please follow and like us: