Ryan Reynolds used to disappoint with the project "R.I.P.D" but he got compliments in "Deadpool" and "The Hitman's Bodyguard". Let's review his acting career then and now!
"Van Wilder: Party Liaison" (2002)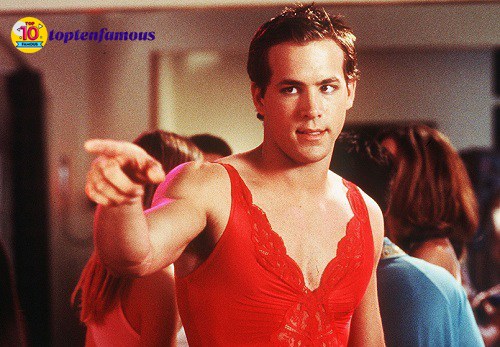 Although he started acting in 1993, it was not until 2002 that Ryan Reynolds caught the attention of Van Wilder: Party Liaison. This Canadian actor played the role of Van Wilder, a super rebellious guy who refused to graduate. When staying at school until the seventh year, the story of Wilder attracted the attention of beautiful female reporter Gwen (Tata Reid). The encounter with Gwen completely changed Wilder's life.
The work didn't satisfy professional critics due to humorous way of acting, but it was a favorite movie of many young audiences. With a budget of only 5 million USD, the film earned a turnover of 38 million USD. Thanks to this work, Ryan Reynolds began to make a name in a strange way. He expressed in an interview on GQ: "The film made me famous as a party guy. I just walked into the bar and people were willing to offer free wine."
"Just Friend" (2005)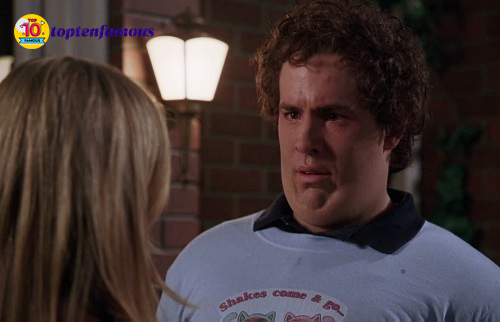 The actor played the role of an overweighed Chris who secretly loved Jamie (Amy Smart), a hot girl at the school. After she said that she only considered Chris "as her brother", he resolved to leave his hometown and change himself completely. Years later, Chris became slender, handsome, and had a successful career. An unexpected incident caused him to encounter his former crush.
Just Friend earned $51 million. Entertainment Weekly evaluated it as "an unexpectedly interesting comedy". In the film, Reynolds impressed audiences when disguised as an overweighed guy that many people did not recognize. In addition, he also showed his ability to perform comedies naturally.
"Definitely, Maybe" (2008)
With a handsome appearance, Reynolds was suitable for the male lead role in romantic movies. In "Definitely, Maybe", he played the role of Will, a father who was in the process of completing a divorce procedure. When his daughter Maya (Abigail Breslin) asked about the reason for the divorce, he told her his three love affairs but did not reveal who was Maya's mother.
The Empire newspaper said the film "has everything a comedy should have: sweetness, humor, and entertainment." Reynolds' acting was praised for constantly evolving emotions when paired with three female actresses Isla Fisher, Rachel Weisz and Elizabeth Banks.
"The Proposal" (2009)
Please follow and like us: