Jennifer Lopez kids with Marc Anthony, Emme and Max – have turned 12 years old. The twins inherited their parents' singing talent.
Jennifer Lopez gave birth to her daughter Emme and son Max in February 2008. In an Instagram post celebrating the birth of two children last week, J. Lo revealed for the first time the picture of the twins in the cradle when they were born. She said: "I know you are 12 years old now, but you are forever my baby."
The twins are Jennifer's sweet fruit with singer Marc Anthony after four years of marriage. J.Lo said, she became pregnant with two children in a completely natural way, not artificial insemination. At that time, People magazine bought the copyright to publish the first photos of the two kids for $ 6 million.
The couple Marc – Jennifer Lopez brought the kids to the stage when they were one year old. In 2011, the couple divorced but pledged to become close friends to take care of the children.
At the age of two, Max and Emme took pictures with their mom for a fashion brand Gucci.
Jennifer said her life changed from becoming a mother. "My children have led me in a different direction," J.Lo told People magazine. "I used to not care about my heart and myself but the children helped me to live responsibly and lovingly. I just knew that I had become much better."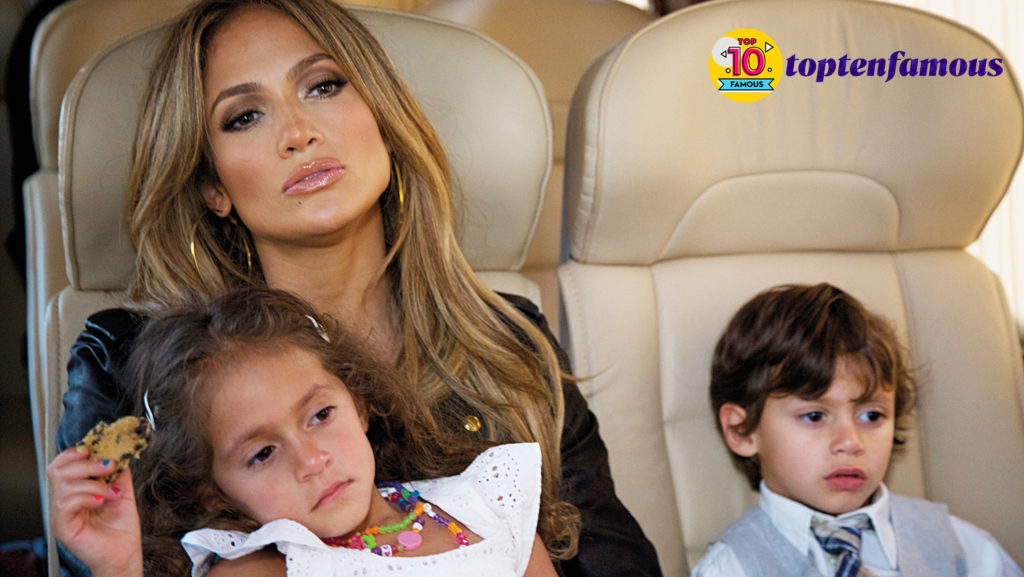 In an Instagram post, the singer also confessed, "You taught me about love, life, and myself in ways I never imagined. I love these beautiful faces forever."
Max and Emme are always close as shown with the ball. Both inherited many of the beauty of their parents.
Jennifer often took her children to the red carpet. Two stylish kids with their mothers attended the 2015 cartoon launch ceremony.
J.Lo revealed that Emme was born 11 minutes earlier than the boy Max. Emma has a face very similar to her mother and is also passionate about singing. Emme learned vocal music from a young age, appeared in her mother's "Limitless" MV, and recently surprised her with an impressive performance at the Super Bowl.
While Mom was on tour, the two went to school like any other normal kid in Los Angeles. Jennifer often chose domestic film projects to spend time with her children.
Jennifer Lopez currently lives with her fiancé, baseball star Alex Rodriguez. He also has two daughters from his previous marriage. J.Lo and Alex always treat each other as their own children.
Alex's two daughters and J.Lo's twins are as close as sisters. Alex Rodriguez is very happy to be the stepfather of two Jennifer children. On Max and Emme's 12-year-old birthday, the 45-year-old revealed: "Happy birthday to you two !!! I'm so proud of you two and I feel so lucky to be a part of life. I love you! ".
Please follow and like us: