Having been with Captain America for nearly a decade and being a very important part of the Superhero Squad, Chris Evans has recently officially confirmed his goodbye with this role.
On his Twitter, the actor shared: "Avengers 4 has officially closed. It was truly an emotional day. Having played this role for the past 8 years is an honor for me. Thank you to everyone who is in front of the camera, behind the camera, and the audience who have accompanied me! I am very grateful to everyone."
On the side of the fans, they are also extremely shocked and expressed their loss when after Avengers 4. This means Chris Evans will no longer appear in Marvel's blockbuster series. Not only fans but Hollywood stars like Ryan Reynolds, Johnson's Dwayne "The Rock" also expressed their inadequacy.
Shortly after the video was shot, Evans posted on Twitter a touching letter to the fans. It implicitly confirmed that he had officially completed the mission with the character. Shortly after Endgame hit theaters, the Russo brothers shared with Josh Horowitz's Happy Sad Confused podcast that they had no future plans since May last year to bring the characters into the future of the MCU.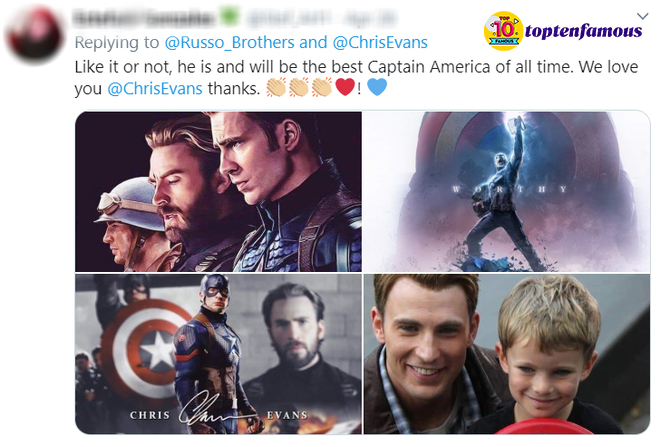 Chris Evans' History as Captain America
Chris Evans took on the role of Captain America in the 2011 film called The First Avenger. Later, he appeared in other parts of the universe Marvel: The Avengers (2012), Captain America: The Winter Soldier (2014), Avengers: Age of Ultron (2015), Captain America: Civil War (2016), and Avengers: Infinity War (2018).
In the months before the release of Avengers: Endgame, fans have always expected this to be a successful blockbuster. Regardless of the audience, Endgame really resonated. However, the work had to see off Tony Stark (Robert Downey Jr.) and Natasha Romanoff (Scarlett Johansson). At the same time, Captain America (Chris Evans) chose from retired from the fighting career, turning back time to return to her lover. After a decade of playing superheroes, the actors have chosen their own path.
Although a year has passed since the release of Endgame, a new video shared on social networks related to the work still makes fans sobbing. Endgame directors Joe and Anthony Russo shared a behind-the-scenes video of Chris Evans. He ends his final shoot like a real superhero, wearing a shield, wearing a hat, and receiving praise from the co-stars.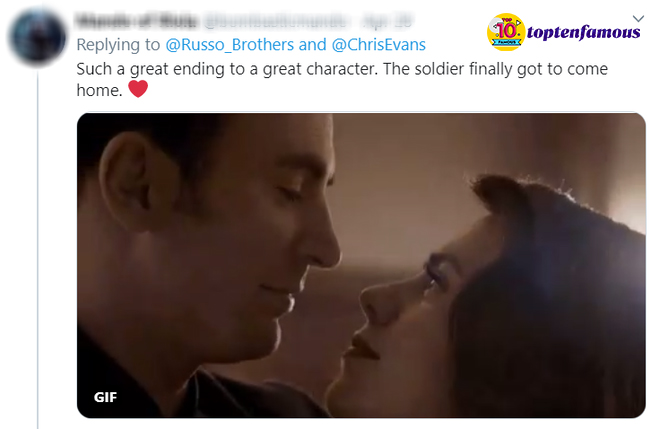 Please follow and like us: