The famous series Harry Potter had ended for a long time. Many actors and actresses have succeeded in acting after this franchise. However, there are many talented actors who could not escape the great shadow of Harry Potter. Tom Felton is one of them. 
1. Losing his childhood when participating in Harry Potter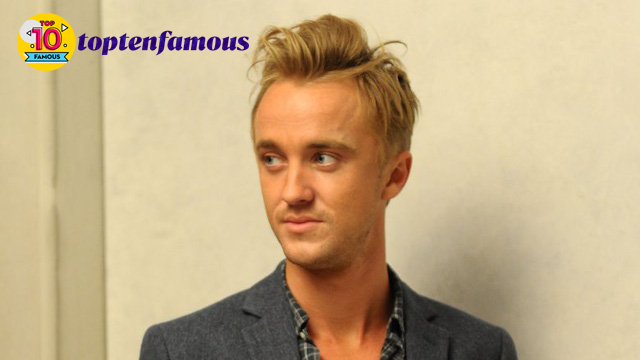 Playing a role in a successful franchise like Harry Potter is the desire of many people. It was a good platform that could help a young actor get the opportunity to be featured in many other roles. However, that doesn't seem to be true for Felton. Just before the end of Harry Potter's movie theaters, he shared the sadness of having lost his young years to film, which was surprising but understandable because Felton began to play Harry Potter at the age of 12.
Felton once told The Daily Mail that he had always expected his freedom when he didn't have to film. He wished as if he could go back in the past and enjoyed his youth for a while. Felton described it as a ridiculous thing to set a price on his childhood. He was under a lot of pressure to constantly be told as the brand of wealth and reputation. Felton didn't see fame as a positive thing. Therefore, it could be said that he was both happy and sad after spending time with the Harry Potter series.
2. Used to participate in music path
While many other actors took different paths after Harry Potter ended (Emma Watson went to college), Felton began to take the artistic path with rap.
In 2011, Felton revealed that he signed an agreement with a small company to produce several hip-hop products. "I have thought long ago about doing something in N-Dubz style. I wish I could join the rap world of England". Felton added that he intended to change his image a lot after the success of the Harry Potter series. However, only a few products were released and received quite a bit of positive response. However, that was not enough for Felton to turn to the career path of music. Especially when people don't really realize who he was when he performed publicly on the street.
3. Big fall when could not be out of the shadow of Draco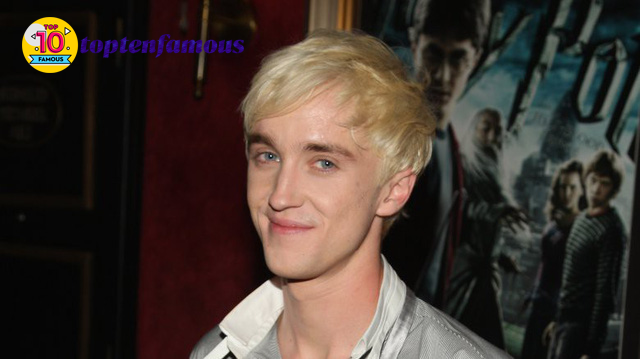 While other cast members in the Harry Potter series tried to stay away from characters that resembled roles in the wizarding world, Felton made the mistake of following his old path. His first role after Harry Potter had similar characters like Draco Malfoy. That was the role of Dodge Landon, the evil guard in the movie "Rise Of The Planet Of The Apes" (2011).
Felton tried to assert that this character was not like Draco Malfoy, and he really wanted to escape the shadow of the Harry Potter series. However, it was not enough for the audience to recognize. Besides, he also played a villain in the TV series "Murder in the First" of TNT channel, but this character did not create a big gap for him to take a new step in his career. Felton seemed to make a big mistake from the start. He didn't choose a proper path after Harry Potter, and he was sinking deeper and deeper into the bog.
4. Repeatedly being denied when casting
The downside of playing a safe and long-lasting role like Felton in Harry Potter is that when the movie was over, you would feel like you were thrown out to sea without any lifebuoy and you suddenly forgot how to swim. That's why many talented actors like Chris Evans had given up the role of Captain America despite knowing that this was a lucrative series. In fact, he did not want to frame his career in a certain image.
Felton once told The Daily Mail: "At the moment, I'm really worried about auditioning than when I was 11 years old. You had to take the pain before there was a good thing, but actually the first few hits are really painful." He was really sad about his acting career. He was so disappointed when he was being denied of many roles that he considered leaving acting for moving into business. Tom shared, "I thought that I really couldn't go on. The selection was quite tough in the US." In fact, he had auditioned for 19 roles and only received the 20th role for the movie "The Apparition" (2012). Unfortunately, the movie failed in the box office segment. It made Tom Felton feel worse and worse when he looked back on his acting career.
5. Lacking luck in the box office revenue
Although "Harry Potter" was a box office phenomenon or "Rise Of The Planet Of The Apes" was not bad, Tom Felton did not prove to Hollywood that he was a "golden" actor who was capable of attracting sales. In addition, his reappearance in the movie "Devil's Reappearance" seemed to flop, which could not make him outstanding.
Since then, he hasn't appeared in any movie which impressed with the box office. Even the movies that received quite positive reviews from critics like the romantic movie A United Kingdom (2016) could earn little money. In fact, Felton was not the only actor who was in trouble after the great shadow of Harry Potter. However, he seemed to face many difficulties in the sales of movies.
6. Missing his time when he accompanied with Harry Potter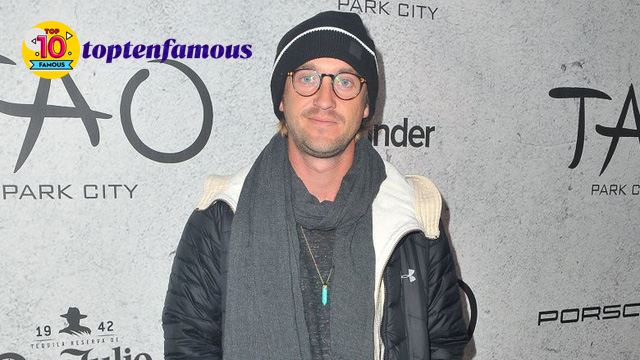 When Felton finished his role in the Harry Potter series, it seemed that he had just quitted a burden. However, in recent years, after being "damaged" in Hollywood and not having any good movie, he felt like his time with the Harry Potter series had been great.
Sharing with BuzzFeed, Tom Felton hoped to get a role in the remake of Harry Potter (if any), whether it be the father of Draco Malfoy's (Lucius Malfoy) or just an unknown wizard. Tom Felton also shared with The Telegraph that he began to miss Draco very much. After all the storms in the Hollywood arena, he realized that Harry Potter was his "true love". It was an extremely precious time when he was able to play a role in an extremely successful series, which was a dream of many people.
Could Tom Felton escape from the great shadow of Draco Malfoy? Let the time give the answer!
Please follow and like us: