Audiences have to wait until the middle of March 2020 to  enjoy "Bloodshot" – a superhero movie starring Vin Diesel.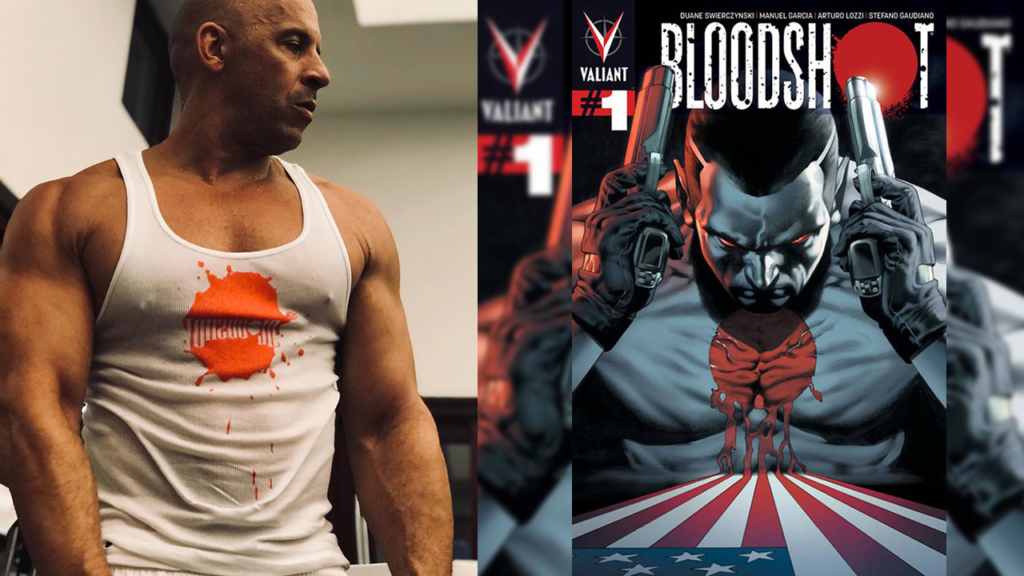 At the time of the new release, Bloodshot would compete directly with the psychological film based on theme of the faith I Still Believe, and a comedy – My Spy family starring Dave Bautista. Most people consider that Vin Diesel's project is now holding the upper position compared to the two competitors.
The upcoming video game series based on the Valiant comics does not just includes Bloodshot. Gamers will have the opportunity to control Ninjak, X-O Manowar, Archer & Armstrong, Faith and so on. This is a necessary test for Valiant and Sony to decide which the next character to make movie is.
In terms of Bloodshot, the film revolves around the hero of the same name. After himself and his wife were murdered, marine soldier Ray Garrison (Vin Diesel) was revived by a mysterious group of scientists. Thanks to nanotechnology, he became a super soldier, and gradually became known as the deadly machine nicknamed Bloodshot.
Although most memories were erased, Bloodshot gradually remembered the appearance of the man who murdered him and his wife. This character caused a disturbancethe in super warrior training center and uncovered countless mysteries behind his tragedy from here.
Please follow and like us: