"Aquaman" Jason Momoa always gives off the imposing, dusty atmosphere of a genuine Hawaiian guy. And of course, Jason's fashion sense shows it most clearly. Let's look at fashion style of Jason Momoa then and now.
In 2000
In 2000, Jason Momoa brought to the event the image of a genuine "bad boy". He appeared with naturally soft curly hair and dressed a thin sweater showing off his muscular chest and matched it with a string of choppy necklaces characterizing people from coastal area. It was the way to dress up on red carpet with his menly angled face that had made many girls fall in love and be crazy about the heat of the boy from Hawaii Beach Rescue Team.
In 2001
Still with the spirit of liberal, strong young man from the coastal region, Jason Momoa created his trademark with his long hair. 22-year-old Jason Momoa was a handsome surfer with bobbing hair and beads from the Pacsun brand.
In 2004
Dreadlock!!! It was not surprising that a handsome and wild guy like Jason wanted to try himself with this Jamaican reggae style. Around this time, the actor also began to grow his beard, which raised his appearance from a young man to a mature muscular man. Accessory items such as rosaries, stone bracelets, or leather bracelets had always won the special favor of the "Aquaman". He combined them with linen shirts and torn jeans, which created a playful and breaking image like a true Carribean Pirate.
In 2007
This could be considered as one of the highest peak images of the male actor from the coast of Honolulu at that time. Big braid buns and masculine beard had a great contribution to the dazzling look of Stargate Atlantis star.
When Jason was tired of necklaces, leather bracelets, or similar jewelry accessories, he chose an aesthetic tattoo for him.
In 2008
It was when part 4 of the Stargate series was closed that Jason Momoa cut off his African hair. He still had a masculine look, but the image of him became more mature and less wild.
In 2011
Talking about the red carpet fashion of the "Aquaman", of course we have to look through the stage of smart-casual sets, which was the step of neutral transformation from a youth to the image of a gentleman. The outfit of a polite minimalist black blazer combined with an elegant white shirt and black jeans would look better if someone "sponsored" him a better pair of shoes.
This outfit set would look pretty good if the photographer cut the white outrageous shoes out of the frame.
A classic three-piece suits of an Italian guy with his slick back hair were all too perfect for a formal event like the movie's launch. Hopefully "Conan" would keep up this red carpet fashion.
As expected, Jason Momoa never seemed to fail to surprise fans and the media. Those boots really made other people feel weird.
In 2013
This was not really a great outfit, but it was a significant change compared to the red carpet fashion style of the "patriarch Khal" two years ago.
Despite wearing a smart-casual, Jason Momoa still looked really friendly and gentle when standing next to "dragon mother" Emilia Clarke.
In 2014
Jason Momoa and the hat didn't seem to belong together.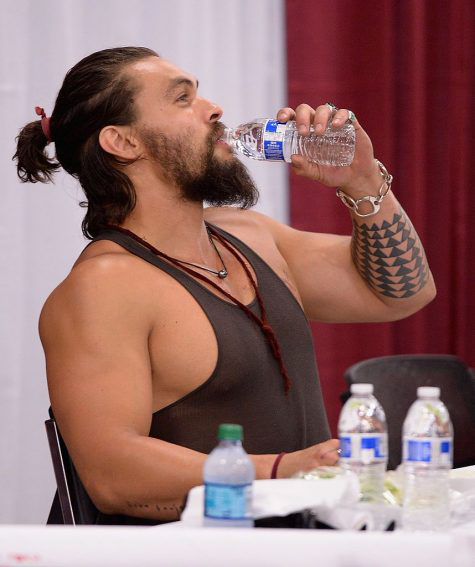 Perhaps, 2014 marked the crisis in the red carpet fashion style of the coastal star from Honolulu, when he continuously wore unexpectedly difficult costumes to events ranging from press conferences to big and small movie premieres.
In 2015

We should express our admiration and gratitude the stylist who had contributed to the renovation of the "patriarch" 's fashion style. Instead of homeless wardrobe, Jason Momoa was so beautiful and charming in minimalistic black suits.
In 2016
This plum red velvet vest was a perfect highlight for Jason Momoa's red carpet fashion in recent years. He had chosen the elegance style rather than the wild one in the past.
In 2017
A classic tailor-made suits was always a safe and perfect choice for every Hollywood gentleman on the red carpet.
It seems that the "Aquaman" was still attached to items that carry "street" souls in the past, such as the gray ragged shirt hidden behind the jackets.
Instead of a classic shirt, the T-shirt makes the appearance of the Justice League star more stylish and youthful, which was in line with his typical style.
In 2018

Actor Jason Momoa had always expressed a special fondness for pink. At the same time, this event also marked the appearance of a velvet scrunchie, a storm-making accessory that had spread across fashion magazines in early 2019.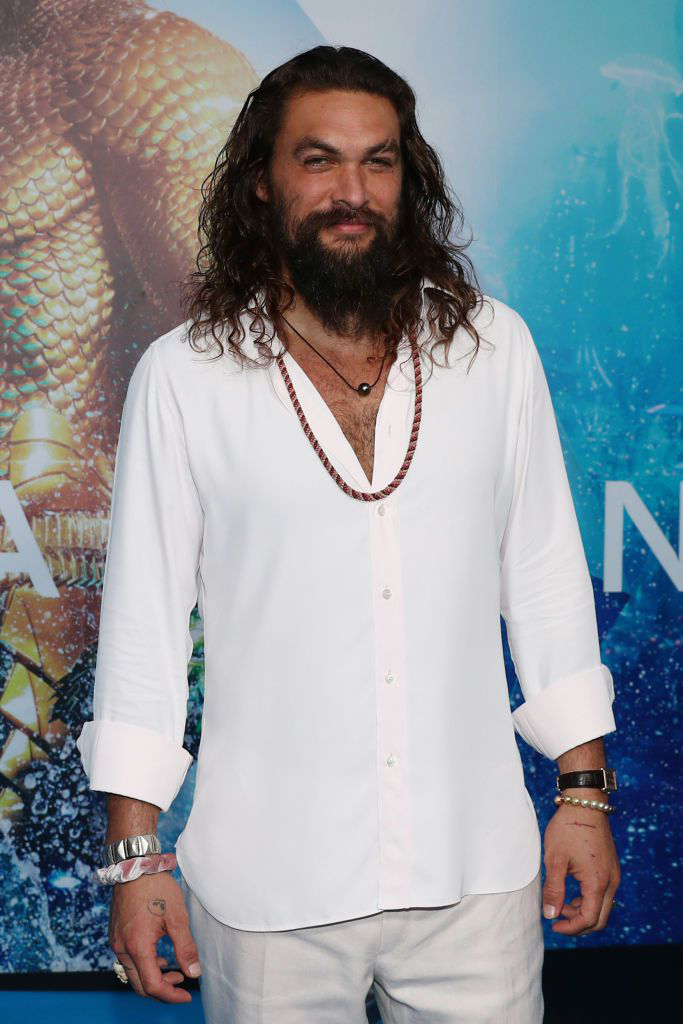 These brand-name beads were still, but this time, they looked more in harmony with the overall outfit.
In 2019

We don't need to say too much about the perfect high-end tailoring outfit from the late designer Karl Lagerfeld. With velvet material and pastel pink, it was true that only these suits can satisfy the unisex red carpet fashion style of actor Aquaman, but still keep him handsome and masculine.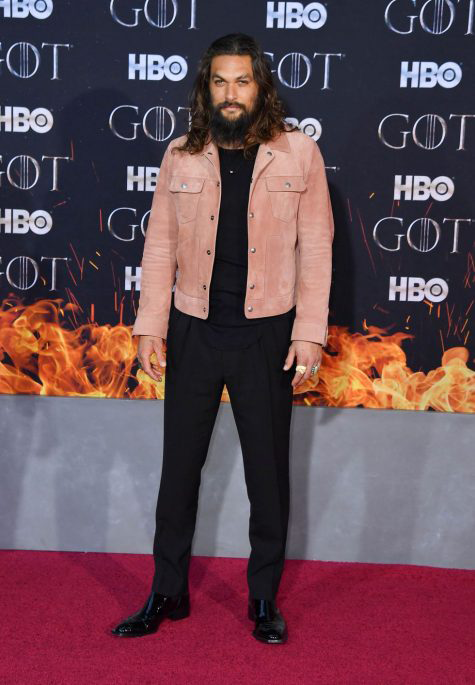 At the launch of the final season of the hit Game of Thrones TV series, "Patriarch Khal" chose for himself a simple set of black clothes with a familiar unisex striking pink corduroy jacket. This helped him become one of the Hollywood men with the most impressive red carpet fashion style then and now.
Please follow and like us: