1.  Adriana Lima & Metin Hara
Love stories between model Adriana Lima and writer Metin Hara had just lasted for 1.5 years, which ended up in Jan 2019.
2. Emma Roberts and Evan Peters
Emma Roberts and Evan Peters had been together for 7 years and even engaged. However, they suddenly broke up and claimed to be normal friends in Mar 2019.  
3. Adele & Simon Konecki
In April 2019, representative of Adele revealed that she and her husband Simon Konecki had broken up after 7 years side by side. Although they had seperated away, they still raised their son Angelo together.
4. Bradley Cooper and Irina Shayk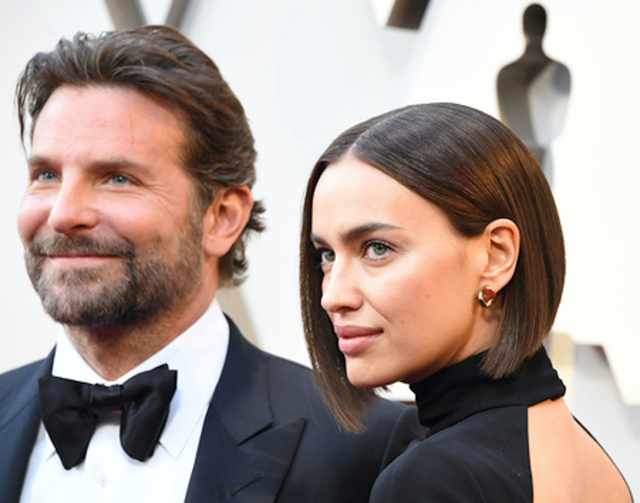 In summer 2019, Bradley Cooper and Irina Shayk officially broke up after 4 years together. In fact, rumor about problems in their relationship had begun since Oscar Award campaign. They had tried very much to keep their marriage because of her daughter Lea De Seine. After all, it didn't work.  
5. Allison Williams & Ricky Van Veen
Summer 2019 was a real seperated season when another marriage between actress Allison Williams and her husband Ricky Van Veen came to the end.
6. Rachael Leigh Cook & Daniel Gillies
On 13 June 2019, fans were shocked when couple Rachael Leigh Cook and Daniel Gillies declared to divorce after nearly 15 years together. Despite their apprecitation of beautiful memories together, their breakup was inevitable. 
7. Channing Tatum & Jessie J
In the end 2019, another couple fell into separation was Channing Tatum and Jessie J. After a year together, they became a friend of each other. 
8. Miley Cyrus & Liam Hemsworth
Fate love between Miley Cyrus and Liam Hemsworth turned out to be within 8 months of their marriage. On 10 August 2019, their breakup made fans so surprising.  
9. Zooey Deschanel & Jacob Pechenik
On 6 September 2019, Zooey Deschanel and Jacob Pechenik had suddenly claimed to divorce after a 4-year marriage. 
Please follow and like us: