There are a lot of people look like each other thanks to plastic surgery. However, celebrities could find their lookalike colleagues from smiling to face angle.
Taylor Swift & Avicii could makeup to transform as each other due to their similar faces. 
Owning special chiseled faces but Timothée Chalamet and Natalia Dyer could find their copy in showbiz.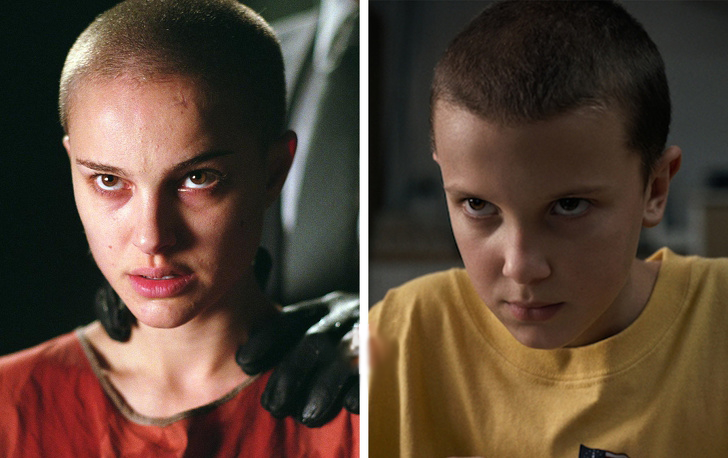 Millie Bobby Brown (right) looked like young Natalie Portman.
Zooey Deschanel, the star of  TV series New Girl and 500 Days of Summer looked like Katy Perry from hairstyle to smiling. 
Jennifer Lawrence and Shailene Woodley don't have any biological relationship but they are lookalike surprisingly.  
Penelope Cruz and Salma Hayek made other people so confused when taking selfie together. 
Ed Sheeran and actor Rupert Grint who played the role of "Ron Weasley" in Harry Potter were interested in sharing their lookalike moment.  
"Superman" Henry Cavill and Matt Bomer are so handsome like each other. 
Could you distinguish Jennifer Connelly (left) and Demi Moore (right) if they appeared at the same time?
There would be no surprising if Joseph Gordon-Levitt and Heath Ledger confirmed that they were brother of each other.
Jessica Chastain's appearance is similar to Christina Hendricks' one. 
Hilary Swank and Jennifer Garner own lookalike smilings.
Javier Bardem and Jeffery Dean Morgan looked like each other from hair to beard. 
Please follow and like us: