Nick Jonas then and now has made many people jealous he had a romantic time with many famous beauties at Hollywood such as Miley Cyrus and Selena Gomez. Most recently, he has got married to Bollywood star Priyanka Chopra.
Priyanka Chopra
Recently, the former member of band Jonas Brothers has got married to former Miss World Priyanka Chopra. She was Indian and 10 years older than him.
The couple first met at Met Gala 2017 and has got along with each other ever since.
Georgia Fowler
This male star and New Zealand model first appeared together at the engagement party of brother Joe Jonas and actor Sophie Turner in November 2017. At that time, there was a confirmation that the couple was dating. But Jonas didn't seem to have much interest in model Victoria's Secret. The two broke up shortly after.
Lily Collins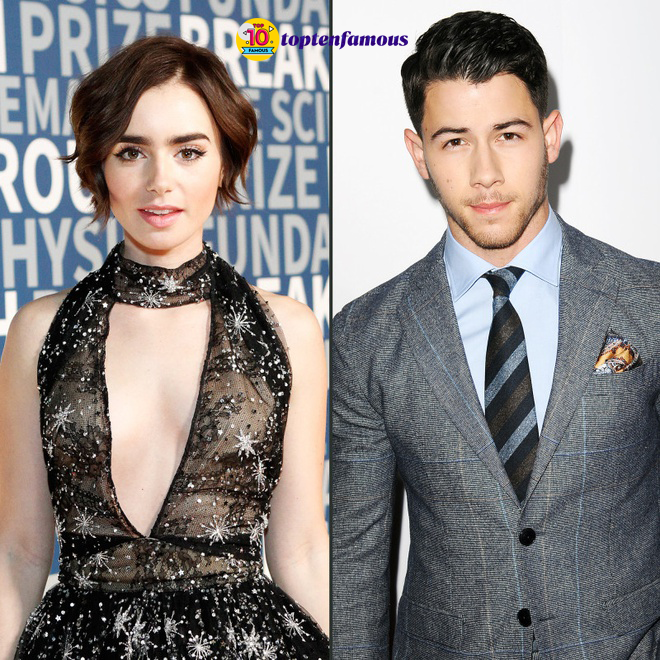 Jonas and his relationship with the British-American actor model Lily Collins began in February 2016. Many sources revealed that the star Jumanji loved this beautiful "snow white" very much. "She was wonderful, we went out together a few times," he revealed to The Sun. But their romance did not last long.
Kate Hudson
Jonas and the actress who was 14 years older than him fell in love in September 2015. The star Jumanji said of girlfriend in Complex magazine: "In addition to my best effort to always respect her privacy, I will not say whether we had sex or not. But we used to have a great relationship. Even now, I always admire and cherish Hudson. She is very beautiful."
Kendall Jenner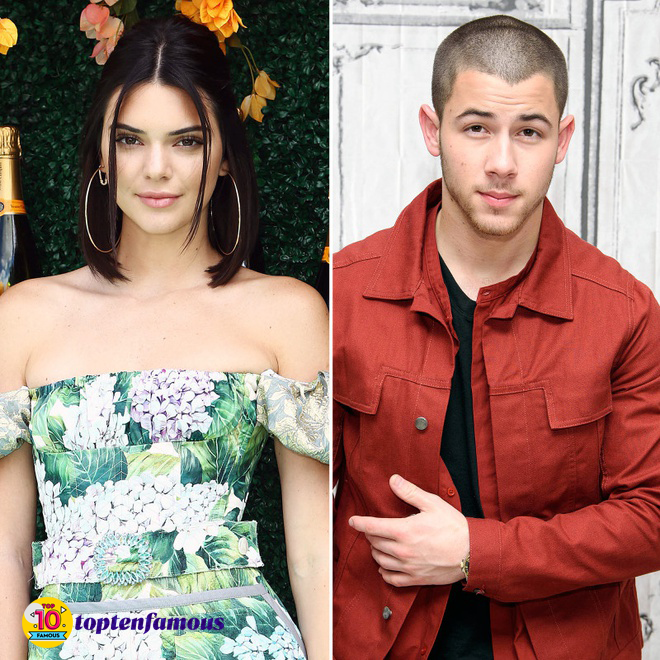 The press used to spend a lot of paper to rumor the famous singer and supermodel flirted each other in August 2015. At that time, Jenner's best friend, Gigi Hadid, confirmed to love Nick's brother, Joe Jonas. However, Nick denied the rumor: "She was Hadid's close friend, and when Joe Jonas went out with his girlfriend, there were times when the four of us went out together."
Olivia Culpo
One of the longest relationships of Jonas was with Miss Universe 2012. The two had been in love since 2013. After that Culpo starred in his music video Jealous 2014. In conversation with the host of Wendy Williams program later, he shared: "We went out for a night and I looked at her for a long time." The couple broke up in June 2015, after two years of dating.
Delta Goodrem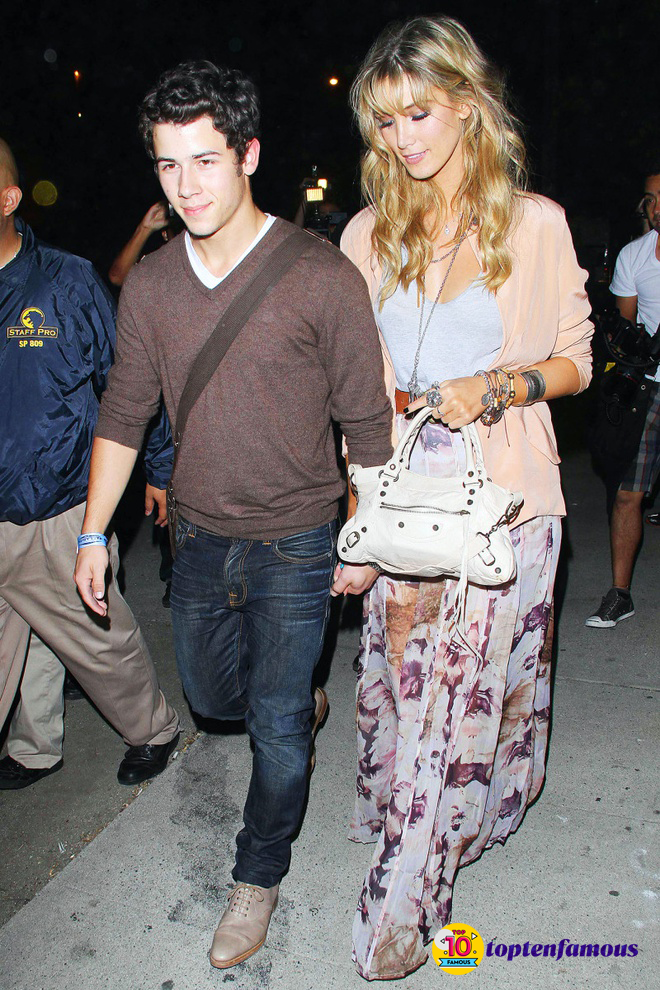 The affair between Jonas and the Australian singer went through many ups and downs. Paparazzi first time discovered this intimate couple when they held hands and left the Arclight cinema in Los Angeles in May 2011. Despite announcing a breakup 10 months later, the two reunited in 2017, when he and Goodrem attended a party with some friends. However, this relationship also ended quickly after that.
Selena Gomez
After breaking up with Miley Cyrus, Nick Jonas continued dating the Disney star Selena Gomez in 2008. At that time, she appeared in his MV Burin Up, but they broke up after a few months together. The fast love affair of the couple was also thought to cause the broken friendship between Gomez and singer Miley Cyrus.
Miley Cyrus
She is the first love of singer Nick Jonas. The two Disney stars began dating in 2006 after meeting at a charity event when they were only 13 years old. After the breakup in 2007, Miley composed the song 7 Things to talk about their romance and called Jonas "prince white" in her memoirs in 2009.
Related: From United to Breakup 10-year Love Story of Miley Cyrus and Liam Hemsworth
Please follow and like us: