Few people know that the irreplaceable Iron Man of the blockbuster "Iron Man" once had a period of immersion in drugs and the prision.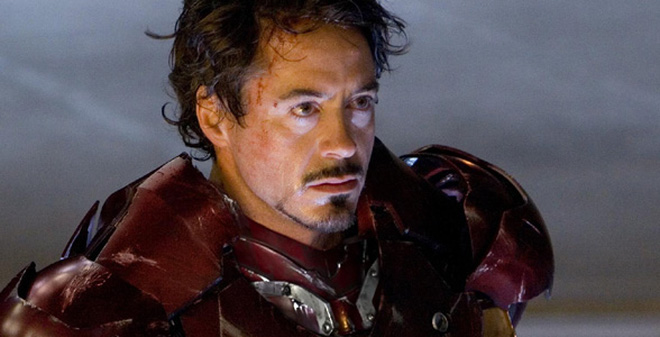 Childhood in smoke
Robert Downey Jr, born on April, 4 1965 in a family that his father was a director and his mother was an actor.
At the age of 5, Robert started touching the cinema lane when he was 5 years old with "Pound" produced in 1970. This was a film that his father Robert Downey Sr. was director and script writer.
But cinema was not the only thing Robert's father brought him. His father, an irresponsible addict, gave Robert cannabis when he was 6. This was a situation that his father regretted very much later. 
"When my father and I took the drug together, it was like a dose for him to express his love for me, and the bad thing was that it was almost the only way he knew," Robert said.
In 1978, after his parents' divorce, Robert moved to California with his father. In 1982, he dropped out of Santa Monica High School and moved to New York to pursue his acting career.

Robert at his young age
Since then, Robert continously appeared in many movies and TV series. However, it was not until the movie "Less Than Zero" (1987) that the acting of the young 22-year-old actor really conquered the audience and critics.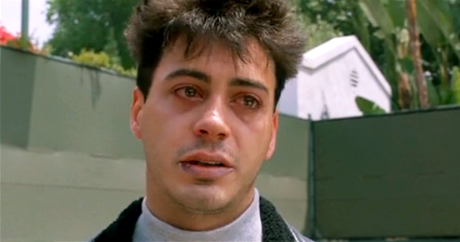 Robert in "Less Than Zero" (1987)
In the following years, Robert began to appear in larger film projects such as "Air America" ​​(1990) and "Soapdish" (1991) and especially starred in "Charlie Chaplin" (1992). His role in this film earned him an Oscar nomination for the title of best actor.
Robert starred in "Charlie Chaplin" (1992)
A future with full of opportunities seemed to open for Robert, but the darkness of drugs and criminals extinguished it all.
In the late 90's, Robert frequently went to prison.  He repeatedly committed crimes such as narcotics using and possession. He even used weapons illegally.
In April 1996, Downey was arrested for illegal possession of drugs and guns while he was traveling on Sunset Boulevard in Hollywood.
In 1997, after being continuously absent from compulsory drug tests, Downey was sentenced to 180 days in a prison in Los Angeles. In 1999, Robert continued to be arrested in the prison due to his  relapse.
In 2000, after being released from the rehab, he starred in the hit drama "Ally McBeal" and received praise for his acting. He immediately received the Golden Globe Award in 2000 as well as nominated for an Emmy for this outstanding role       
He won the Golden Globe nomination for "Best Supporting Actor" in 2000
However, in 2001, Robert Downey was unfortunately removed from the TV series "Ally McBeal" because of his relapse. As the result, ex-wife Deborah Falconer was unbearable, which led to their divorce.
The famous actor at that time only earned 8 cents per hour for scrubbing pizza pans in the prison kitchen. At that time, he almost became an "inferior" person in Hollywood and lived on the edge of bankruptcy and was a "prey" for the press mocking.
Robert once confessed that the reason why he faced many difficultiles in quitting drug was that he had been addicted since he was 8 years old. Drugs were like a part of his life as well as a part of his childhood. Giving up was as difficult as giving up a part of life. In fact, drugs had dominated him since he was still not fully aware of himself.
Robert Downey's returning journey
In 2003, Robert Downey met his current wife, who was producer Susan Levin. It was thanks to her that he determined to change, because Levin insisted that she would never get married, if he didn't give up drugs.
Speaking of those days, Robert said: "It was a real struggle. I practiced meditation, participated in detoxification and psychological balance therapies. Especially, there was always Susan and my best friends besides myself. They encouraged and helped me get rid of the bad things."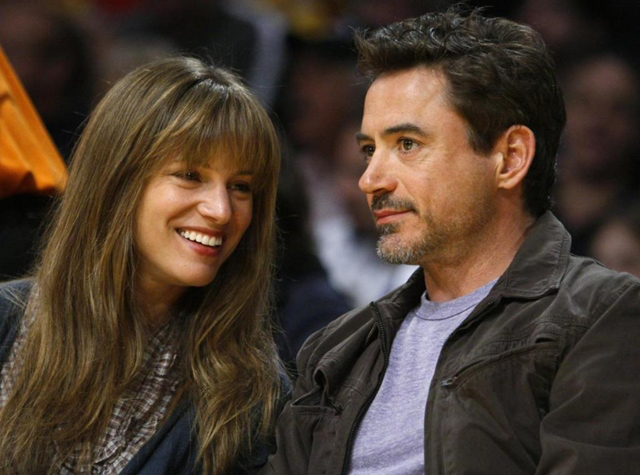 Susan Levin is a woman with important meanings in the life of Robert
It was in the fate year 2003, Mel Gibson, Robert's close friend, had pledged to the producer of the movie "The Singing Detectives" with an insurance contract to give him the opportunity to return to movie career.
At the beginning, producers had to withhold 40 percent of Robert's salary until the film was released to prevent him from causing an addiction scandal again.
In addition to fulfilling his $10,000 as committed mission, Robert also did an excellent job in "The Singing Detectives". As a result, he could prove to Hollywood that he could still return to be a star.
Robert Downey's successful return in "The Singing Detective" (2003)
In 2008, the opportunity to rediscover the glory came when Robert was cast as the main character billionaire Tony Stark, a genius created iron armor to eliminate violence, in the blockbuster "Iron Man".
Not only being commercially successful, the film also helped Robert Downey to make the list of the 100 most influential people of 2008 according to Time magazine.
In 2009, Robert Downey played the great detective Sherlock Holmes in the film of the same name by British director Guy Ritchie. The film earned him a Golden Globe Award for his acting. "Sherlock Holmes" also got a second season in 2011 with a total turnover of more than $1 billion.
Following the great success of Iron Man in 2008, he continued being the unbeaten Iron Man in the superhero series of the Marvel Cinematic Universe such as "Iron Man 2", "Iron Man 3", "The Avengers "," Avengers: Age of Ultron".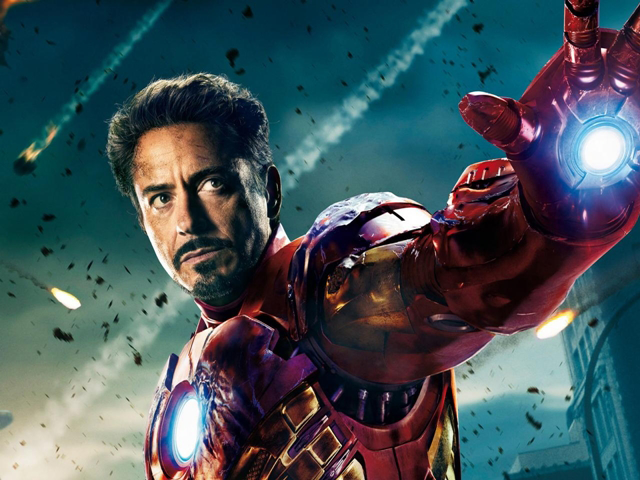 In 2012, Robert Downey was one of the highest paid stars in Hollywood history with $ 50 million thanks to his appearance in the blockbuster "Avenger: Age of Ultron".
According to statistics of Forbes magazine in 2015, Robert Downey was the actor who earned the most money in the world from June 2014 to June 2015, with an income up to $80 million. This is the third consecutive year that Downey had topped this list.
From a drug addict in and out of prison continuously, Robert had stepped out of hell to become famous and wealthy at the age of 50. He currently lives in Malibu, on a farm worth $15 million. This place has a stable covered with roses. The actor has his own plane to move, has his own chef and has a Hollywood-style eccentric lifestyle.
In his middle age, it is hard to believe that a man who once stood on the edge of darkness could become the top Hollywood star like Robert Downey. Perhaps he is continuing the unfinished journey that he has taken since he was a teenager.
Please follow and like us: