Robert Downey Jr. is famous for the role of Tony Stark/Ironman produced by Marvel Ceminatic Universe. Although showing his acting talent from a young age, this Ironman's road to Hollywood Boulevard is full of scandals.
The period of immersion in drug addiction alongside up and down career
Robert Downey Jr. born in 1965 is an American actor, producer, and singer. During his youth, Downey's life associated with drugs, rehab and drowsy throughout the '80s to the' 90s.
Robert Downey at the age of 5
Downey's drug addiction partly rooted in his father, screenwriter, and director, Robert Downey Sr. At the age of 5, Downey appeared as an actor in Pound (1970) directed by his father. Since that time, Downey's schedule was full of movie projects. He had to constantly move around the world to film. 
At 11 years old, his parents divorced, Downey's life became more and more unstable due to being with his addicted father. He also bitterly admitted that the inhalations of marijuana were the closest times between him and his father.
Robert Downey in the movie Back to school (1986)
However, at the age of 12, Downey drew attention as a young talent. He appeared in many TV series such as Saturday Night Live (1985 – 1986) or films such as Back to School (1986), Less Than Zero (1987)… At the age of 25, he earned his recognition as famously as many well-known names, for instance, Tom Cruise, Keanu Reeves, Brad Pitt…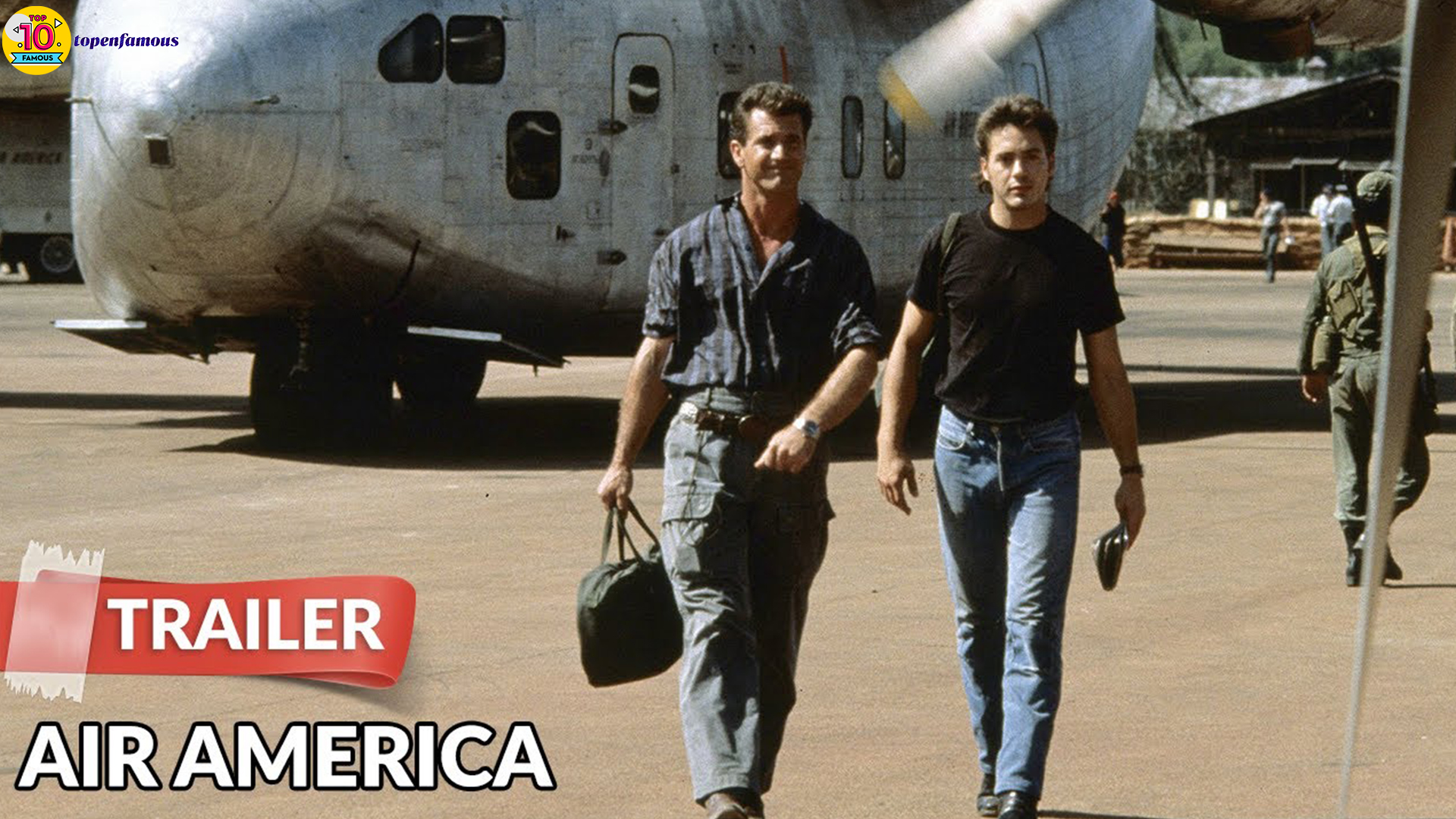 Downey and Mel Gibson in the movie "Air American"
Until 1990, Mel Gibson convinced the movie's producer in order Downey to get the main role in the movie "Air American".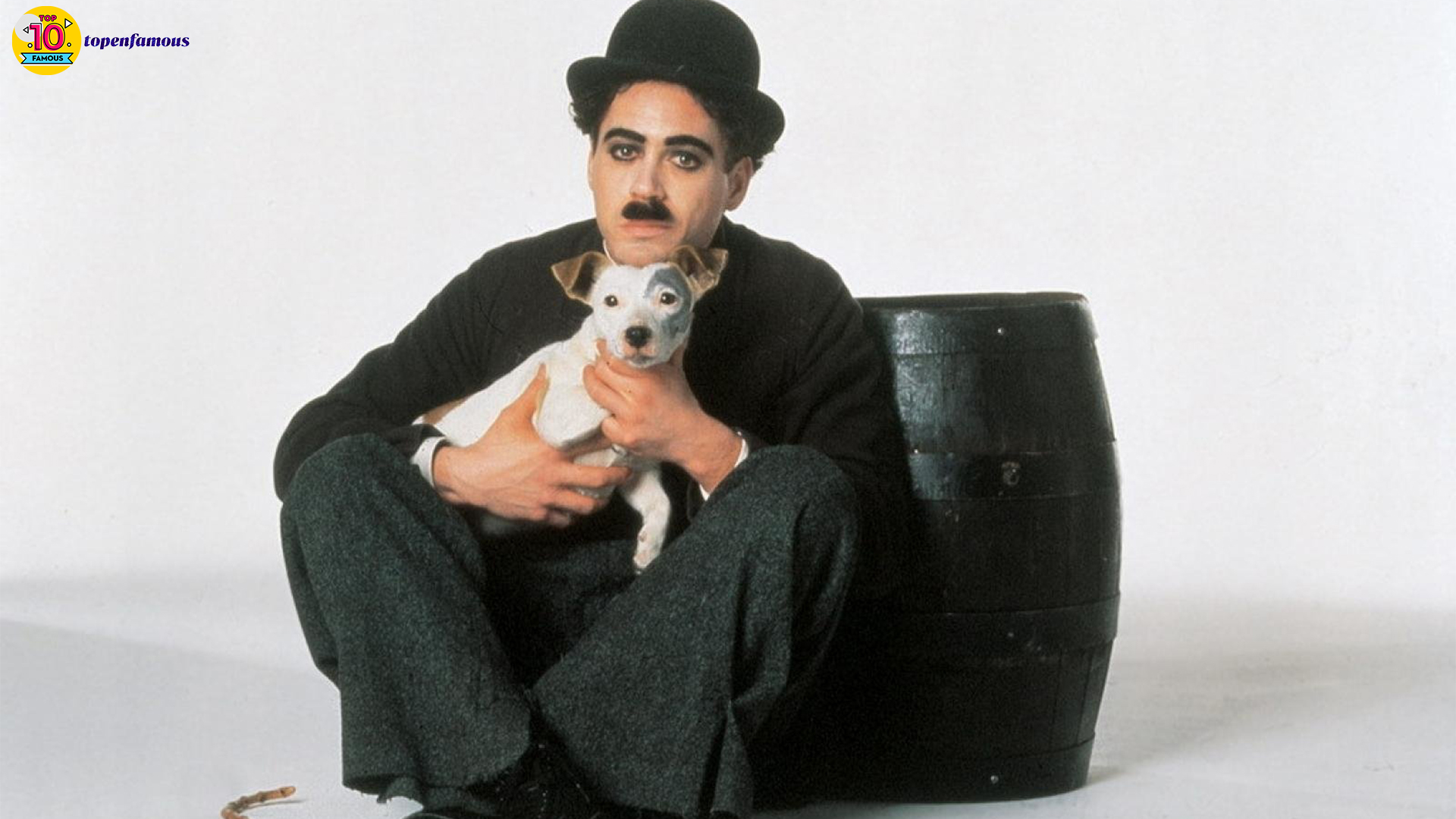 Charlie Chaplin in Chaplin (1992)
After the success of the movie "Air American", Downey starred as Charlie Chaplin in Chaplin (1992). This role helps him receive an Academy Award for Best Actor at the Academy Awards 65th ceremony at the age of 27.
Robert Downey at the age of 27
In the 1990s, apart from Robert Downey Jr.'s appearance in some high-quality movies such as Heart and Souls, Short Cuts (1993), Natural Born Killers, Only You (1994), Richard III (1995), U.S Marshals (1998) or Wonder Boys (2000), he got involved in a series of drug-related scandals. Consequently, these bad things impacted seriously on his acting career path.
The turning point – Robert Downey Jr.'s destiny
In 2003, Robert Downey severely decided to change his lifestyle. It is unbelievable that the 35-year-old black-listed Hollywood actor can revive his career. He performed strictly drug detoxification sessions. Then his life changed until he met the woman of his life "Susan Levin". At that time, Levin was an Executive Vice President of Production at Joel Silver's film company, Silver Pictures. This production film brand famously released a list of blockbuster movies such as Lethal Weapon, The Matrix, Die Hard, V for Vendetta… She helped this actor come back Hollywood stage with the roles in Gothika (2003) and Kiss Kiss Bang Bang (2005). In 2003, Robert Downey Jr. proposed to Levin on her 30th birthday. They have gradually become a rare couple of producers – actors of Hollywood.
Tony Stark/Ironman character
The soul of MCU
In 2008, Robert Downey attended Marvel's project "Iron Man". He opened a new door for the Empire of Marvel and changed completely the superhero's image on the screen: extravagant but humorous, elegant but cool. As a result, the critics praised "Iron Man" with 94% positive reviews on Rotten Tomatoes, gaining $ 585 million. Robert Downey Jr. reappeared nine more times as Tony Stark, each of his characters set new features on the armor.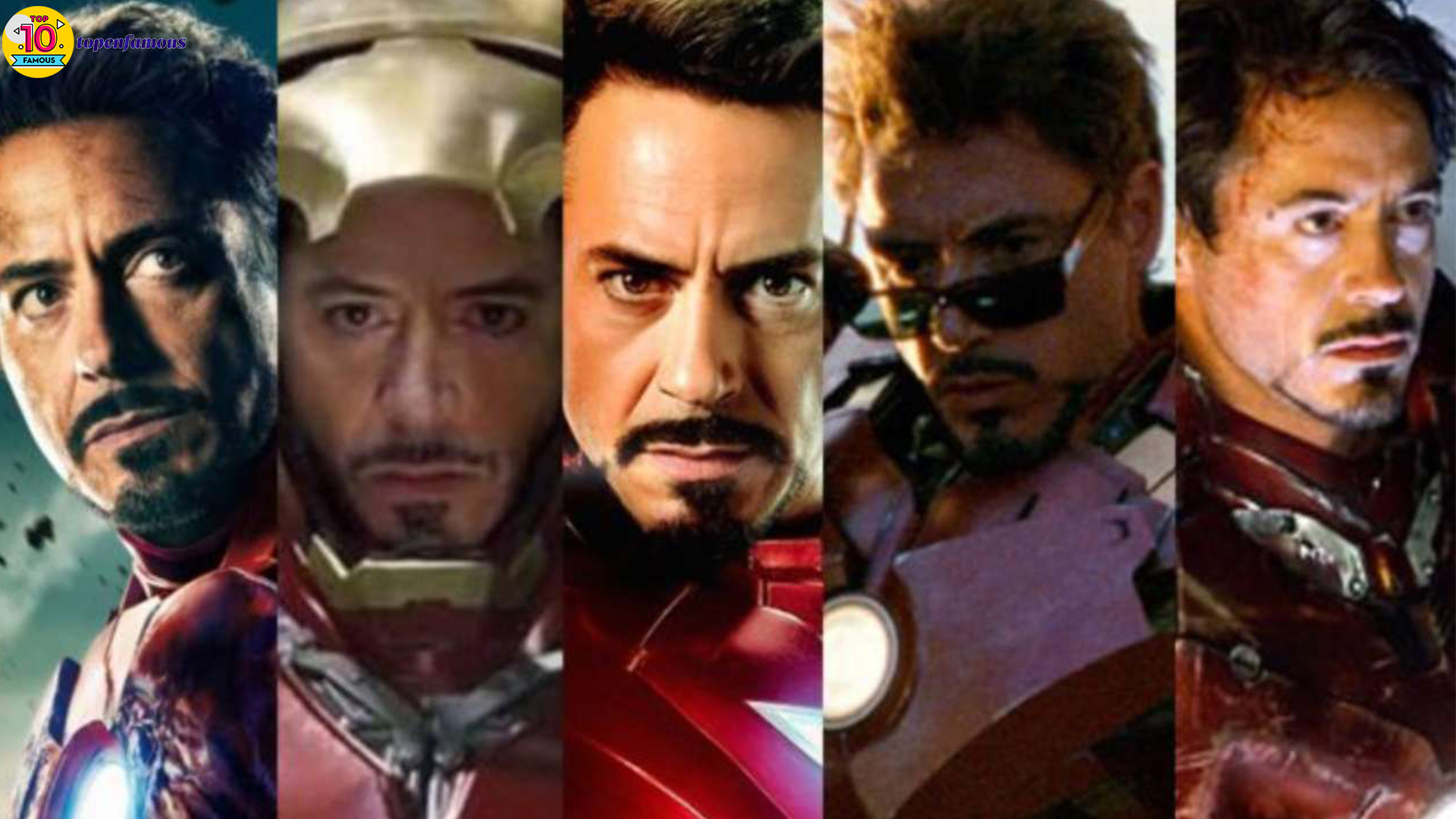 From 2012 to 2015, Robert Downey Jr. is the highest-paid actor in the world according to Forbes. In Indian Express, actor Mark Ruffalo called Downey Jr. "Godfather of the Marvel Cinematic Universe" because of his groundbreaking, pioneering contributions. Before releasing Avengers: Infinity War, Downey Jr.'s worldwide films earned $ 9.6 billion in revenue, making him one of the most profitable artists in film history. However, after 11 years of attaching as Tony Stark, Robert Downey will officially leave Marvel's home after Endgame. He shared that he wants to pursue his personal goals.
Robert Downey Jr. in Sherlock Holmes
The personal path after leaving the Ironman's armor
 Besides Iron Man, the series of Sherlock Holmes also is a big hit of this Hollywood actor. Robert Downey will reprise his role in the third film on December 22, 2021.
Shortly, Robert Downey Jr. will fill up his schedule with All-Star Weekend, Sherlock Holmes (2021), and Untitled John Brinkley Biopic.
People often say that behind every successful man is a woman. That is Susan Levin, Robert Downey's wife who stands by his side and supports him. They got married in 2005 and have two sons and a daughter together.
Please follow and like us: