Jackie Chan then and now has been the name that has accompanied the childhood of the former generation with impressive and beautiful martial arts roles.
Childhood of Jackie Chan
Chan Kong-Sang was born on 7 April 1954 in Victoria Peak, Hong Kong. His mother called him Pao-Pao because he was so active at his young age. His father often woke him up to practice kungfu together. He believed that kungfu would build patient, strong, and brave characteristics for his son.
As a superstar in the world, Jackie Chan makes many people surprised when he revealed he had not finished primary school. As a child, despite his difficult family background, his parents always tried to give the actor a good education. However, his playful nature made him drop out of school soon.
When Jackie was 6 years old, his father moved to Australia to work as a cook. Before his leaving, he sent Pao-Pao to The Central Academy of Drama where he studied martial arts, drama, acrobatic, and sing. He had lived there for 10 years and then took part in some small roles at his academy.
The beginning of Jackie Chan's acting career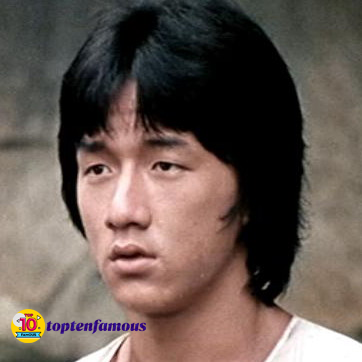 In 1976, after the failure of film projects, Jackie Chan came to Canberra to reunite with his family. After a short time in school, the actor turned to a mason. The name Jackie Chan stemmed from a big brother named Jack who guided him. Initially, his colleagues called him "Little Jack" and it gradually transformed into Jackie. As you know, Jackie has become his international stage name then and now.
Until 1978, his acting career gained success via the product "Drunken Master". His first comedy-kungfu movie caused a storm in Hong Kong as well as the world.
Jackie Chan's family
In 1982, Chan got married to Taiwanese actress Ling Feng-jiao, aka Joan Ling. They had a son, Jaycee Chan, together.
Due to his busy schedule, he only had 2 hours to sleep when he was young. Later the situation got worse that Jackie just had time to visit his wife and son 2 weeks per year. 
Jackie Chan's success in the acting career
More than 5 decades of hard work, he has almost devoted all the energy of his life without ever giving up. That has helped the actor become one of the greatest action movie stars of all time. Jackie Chan could be out of the shadow of Bruce Lee that people imposed on from the very beginning.
Jackie Chan is the first Chinese origin actor in history to receive the honorary Oscar gold statue. This was a lifetime achievement for his contributions to cinema in the world in over 5 decades.
Some facts about Jackie Chan
Being famous for his bravery and resilience, Jackie was still cam when he was injured so badly. However, the actor was very afraid of being injected. He once uttered he would rather die instead of being stabbed with a needle.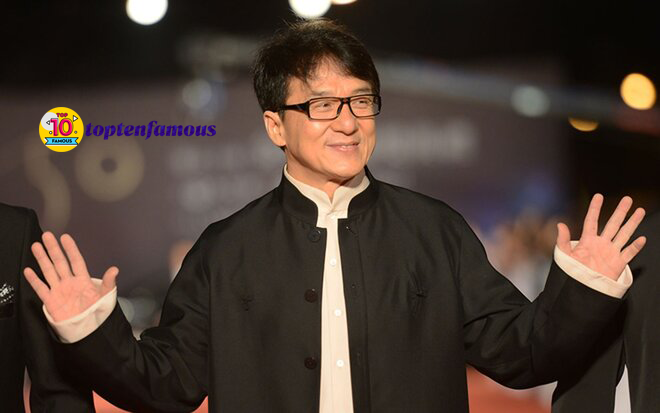 Despite being associated with risky and humorous roles, Jackie Chan is calm and quiet in real life. In his spare time, he often spends time on reading, playing table tennis, or chatting with friends.
Related: Watch Jackie Chan's transformation HERE
Please follow and like us: