Young owner of Kylie Cosmetics, Kylie Jenner, was happy with her 22nd birthday party with her boyfriend Travis Scott, daughter Stormi, big family Kardashian and best friends in Italy. Kylie created a media buzz when decided to rent a cruise with super luxurious cost approximately 250 million USD to celebrate her birthday.
Kylie Jenner was a female millionaire by herself with a fortune up to 900 milllion USD
On 9th August, paparazzi caught Kylie her took her family and best friends to Italy to enjoy her 22nd birthday party between a week.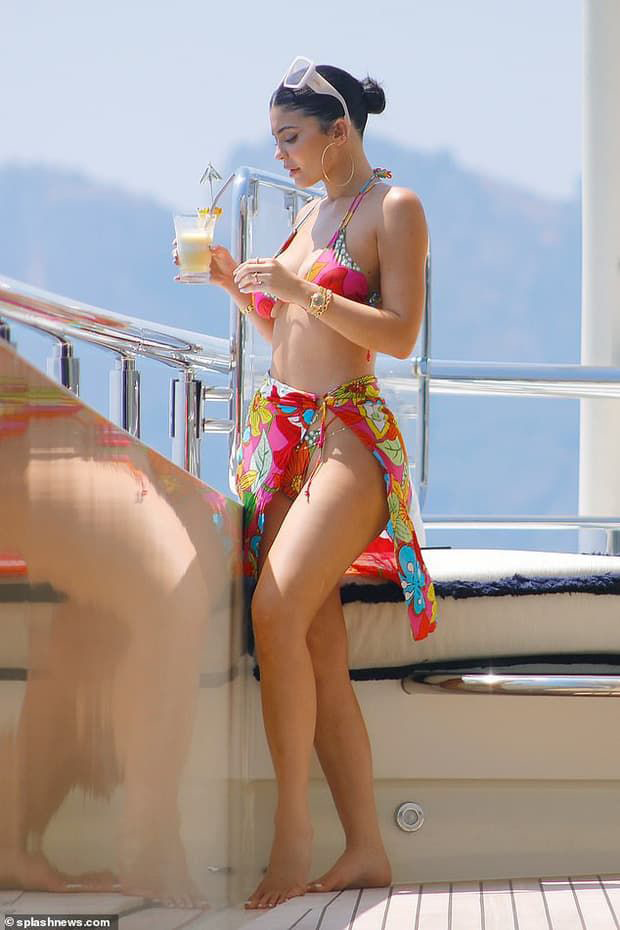 Kylie rent a luxurious cruise cost 250 million USD so that her intimates could have the most comfortable trip.
There all full utilities and services with 29 professional staff
The decoration was also so wonderful. Kylie wore a dress named Rosie cost 3.144 euro 
Rapper Travis Scott gave a special gift for Kylie. It was a diamond necklace designed as her cosmetic symblol. 
This is the most huge gift regarding both material and spiritual aspect in Kylie's 22nd birthday. 
For blowing candle moment, Kylie wore a dress of Oscar de la Renta cost 26.628 euro 
The youngest female American billionaire blew candles of her 22 age before her intimates' witness.
Please follow and like us: