1. Alvin Sargent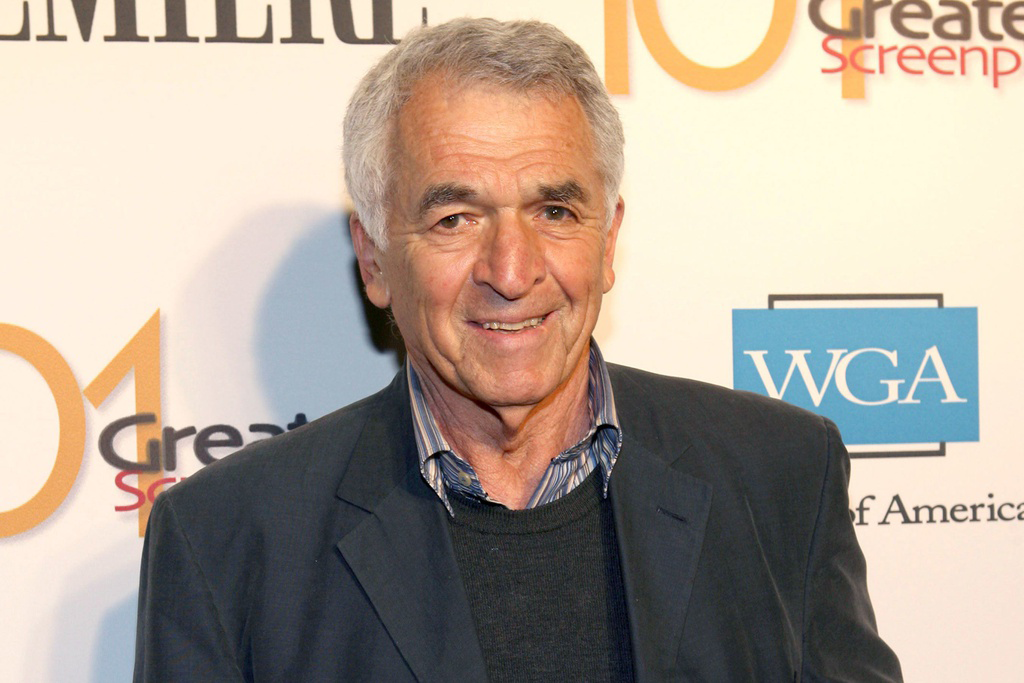 Old age is the reason why the talent writer Alvin Sargent said goodbye to this world on 9 May 2019 at his 92 years old. If you are a loyal fan of Spider Man, you may know his fame because he is the writer of 3 seasons of Spider Man. In his career, he achived two honour golden Oscar statues.
2. André Previn
Legendary composer André Previn took his last breath on 28 February 2019 at his own apartment at the age of 89. The reason of his death was not revealed. In his illustrious career, he gained up to 4 Oscar awards with various genres from classical to pop music, from movie music to jazz. New York Times magazined used to call Previn as "The man who does not know the boundary of music".
3. Nadja Regin
Nadja Regin caused strong impression in 2 parts of series 007 which are From Russia With Love and Goldfinger due to her seducing and feminine beauty and indisputaable acting skills. She was announced to pass away on 6 April 2019 at her 87. On Twitter, James Bond family tweeted: "We deeply regret the decease of Nadja. We extend our deepest sympathies to her family and her friends". 
4. Russi Taylor
Russi Taylor is the voice actor for Minnie Mouse as well as characters such as  Martin, Sherri & Terri và Uter in the well-known cartoon series "The Simpsons". According to BBC, Taylor passed away due to colon cancer at her age of 75.
5. Peter Mayhew
Peter Mayhew  suffer from a myocardial infarction and passed a way on 30 April. At his last breath, he could see his wife and children before closing his eyes forever. Audiences spend their love on Mayhew via the character of the hairy hero Chewbacca in the series of Star Wars. Ms Kathleen Kennedy, the chairman of this project production, shared: "Peter excellently turned into a loyal and adorable Chewbacca. He is an indispensable part of the success of this movie." 
6. Luke Perry
After 5 days fighting with the stroke, Luke Perry passed away in an unlimited grief when he was 52. His project Once Upon a Time in Hollywood, Riverdale was still unfinishing. He was famous for the film series named Beverly Hills, 90210 since the 1990s.
7. John Singleton
John Singleton, a talent film director of 2 Fast 2 Furious, passed away due to a 12-day-lasting stroke. On the end of April, representatives of John family annouced: "By a heavy heart, we have to annouced that our son, our father, and our beloved friend, John Singleton, had passed away". In his career, Singleton was nominated for Oscar award of "The best film director". He is the youngest and the first African American to gain this achievement. 
8. Cameron Boyce
Cameron Boyce passed away at his 20 on 6 July due to the epilepsy. This news caused a shock to his colleages and his fans because he was too young. Boyce was popular via various hit films of Disney Channel. He first appeared in a TV program called General Hospital: Night Shift. After that, Boyce joined in a horror product named Mirrors and Grown Ups with the character Keith Feder, naughty son of Adam Sandler.
9. Mya-Lecia Naylor
The dream to devote all of herself to art of Mya-Lecia Naylor was closed on 7 April after a stroke at her 16. Naylor was an English star who was well-known for sitcom Millie Inbetween. She was also a beautiful and talent singer and dancer. 
Please follow and like us: