Taylor Lautner Dating:
Taylor Lautner used to fall in love with Taylor Swift, Lily Collins, and Marie Avgeropoulos when he paired up with these beauties on film studio.
Taylor Swift
Lautner's first public love was with country music princess Taylor Swift in 2009. He was 17 years old, which was 2 years younger than her. The two co-starred in the romantic comedy Valentine's Day that summer. On the studio set, the couple had a sweet and passionate kiss scene. Taylor Swift did not hesitate to confess that it was the "changing moment" of her life.
In the autumn, two stars of the same name Taylor started having real-life dating. Taylor Swift was seen hugging Lautner passionately at a concert in Chicago. The couple also took each other out for dinner and the werewolf showed affectionate gestures for Swift. In a radio interview in October, when asked about her boyfriend, the country singer shyly replied, "I don't know either. Lautner is amazing. And we were really very close ".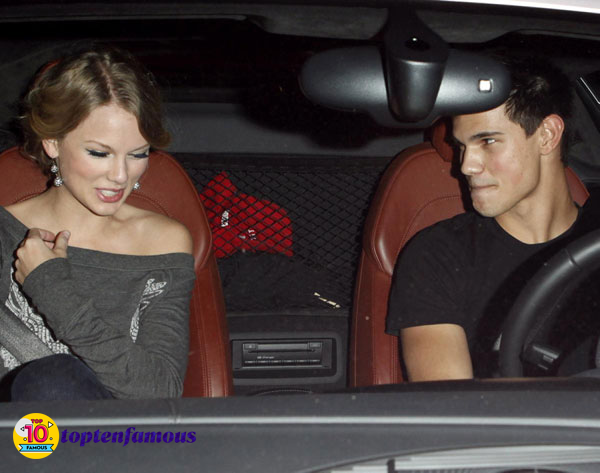 However, in December, their romance was broken, just as quickly as the other love of Taylor Swift. Despite the breakup, the two still kept a beautiful friendship. Later, Swift composed the song Back to December for Taylor Lautner.
Lily Collins
Closing the romantic dating with the country singer, "the werewolf Jacob" spent all his time on the set of the Twilight movie series. In early 2011, Taylor Lautner starred in another film, Abduction, starring actress Lily Collins, the daughter of singer Phil Collins. Together during the dramatic action film, Lautner fell in love with the beautiful actress who was 3 years older than him. The two also had a "lip lock" scene with each other. Lautner praised Lily's acting very much.
The film finished but Taylor and Lily still met and hung out together. Lily even went to Canada to visit Taylor in the movie Dawn. However, in September 2011, the couple quietly broke up, right before the premiere of the movie Abduction. Sources revealed in Us newspaper that Taylor actively ended this relationship.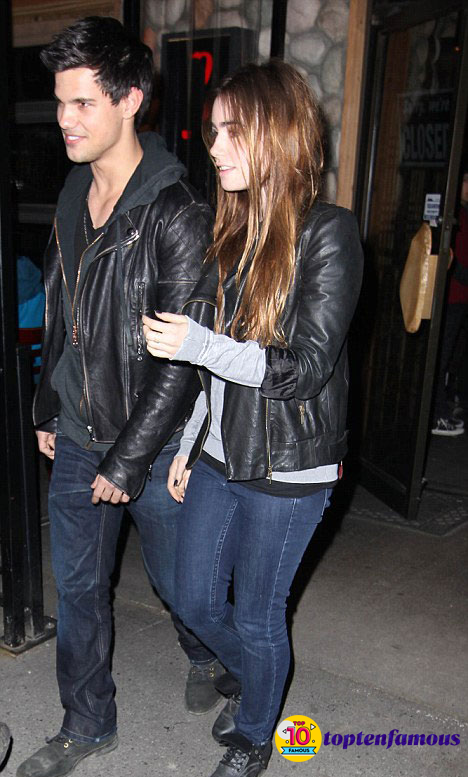 Marie Avgeropoulos
Two years later, Taylor Lautner had a third movie stemmed from a film studio. Her girlfriend was older than him too (6 years older). She was the Canadian actress Marie Avgeropoulos. They met each other via the action film Tracers in summer 2013. Taylor first revealed her love on July 29 when he took Marie's hand on the  SoHo street in New York.
Despite the age distance, the muscular werewolf and the co-star still matched together very well. They often appeared tangerine together although they had never shown a gesture of being so passionate in public. Marie Avgeropoulos was the girlfriend who had been with Taylor Lautner for the longest period compared to his two brief relationships above. However, after more than a year of dating, Taylor Lautner returned to his single status.
Related: Taylor Lautner Then and Now: Out-of-date A-List Star
Please follow and like us: