Coming to the audience with the image of a sweet princess, after nearly 20 years, Anne Hathaway then and now has always made other people admire her beauty and seduction with a characteristic radiant smile.
Anne Hathaway was born in 1982 in New York, USA. Her career has been quite bright since the beginning. In 2001, Anne's first shining thanks to the role of abandoned princess Mia Thermopolis in The Princess Diaries.
Anne's transformation in this film was considered a "forecast" of her future of real life. From an ordinary schoolgirl, she turned into the princess of Hollywood. The career of this beautiful 19-year-old girl has taken a different direction.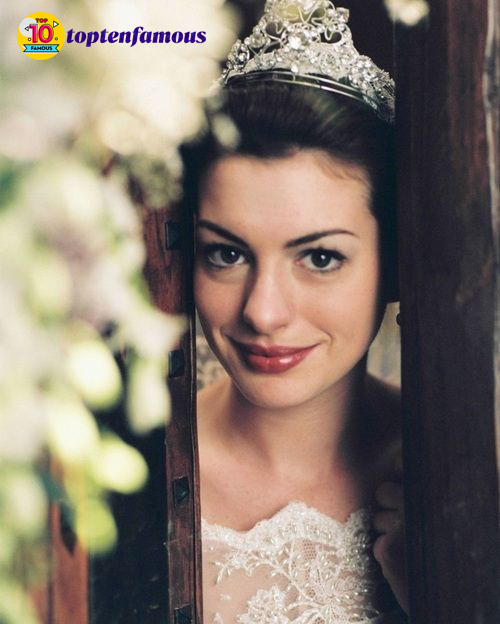 Big round eyes, a wide smile, and a radiant expression are things the audience cannot forget when mentioning Anne Hathaway. She was voted one of the most beautiful and memorable female stars on the Hollywood widescreen in the 2000s.
During this period, she was quite loyal to the princess image for the children. Ella Enchanted launched in 2004 followed the motif of the princess in the fairy tale. The New York Times commented that this was a bland and faint project. However, the beautiful and sweet image of Hathaway still captivated many viewers.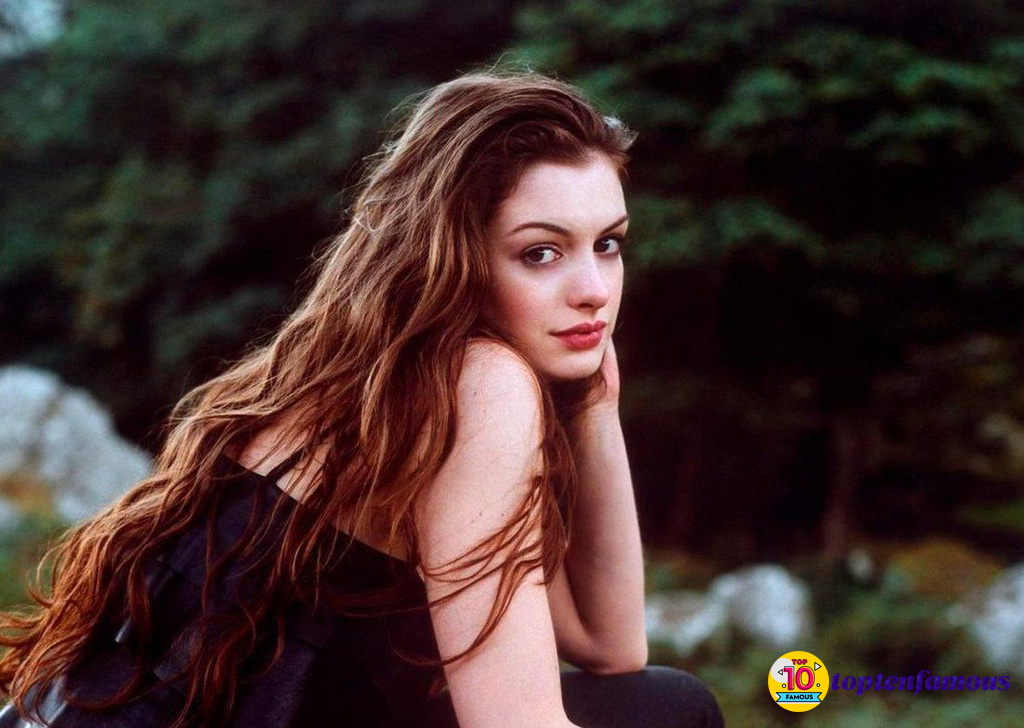 Appreciated by the young with the image of a princess, Anne Hathaway not only framed her image in teen roles to prove that she was still capable of participating in big projects.
In 2005, Anne Hathaway changed her princess image in two psychological films, Havoc and Brockback Mountain. Although it was only a supporting role in a gay love movie, Anne still shined with not only a sweet image but also mature and profound one. Also from this period, she refrained from filming teenager projects to join in psychological depth ones. "It is fortunate that my audience has grown with me," Anne once shared.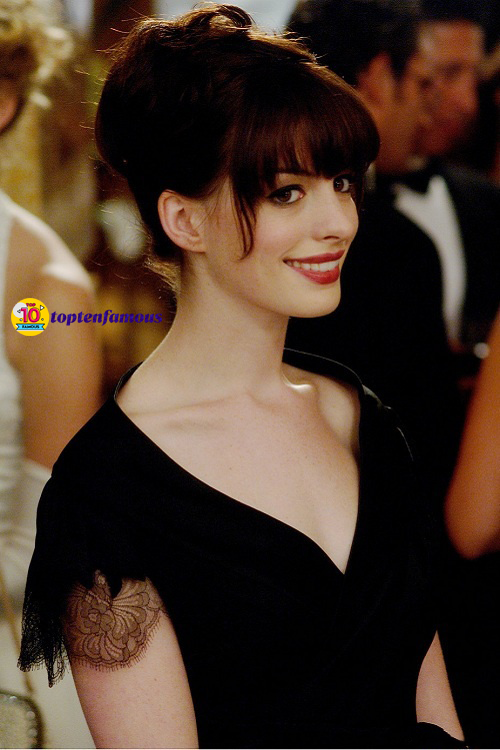 Another impressive milestone in Anne Hathaway's acting career was featured in the movie The Devil Wears Prada together with the star Meryl Streep. She shared that this was the work helping her shape the fashion style later.
2006 was considered the peak beauty period of Anne Hathaway. The classic beauty and sensual physique made her become a symbol of Hollywood for a time.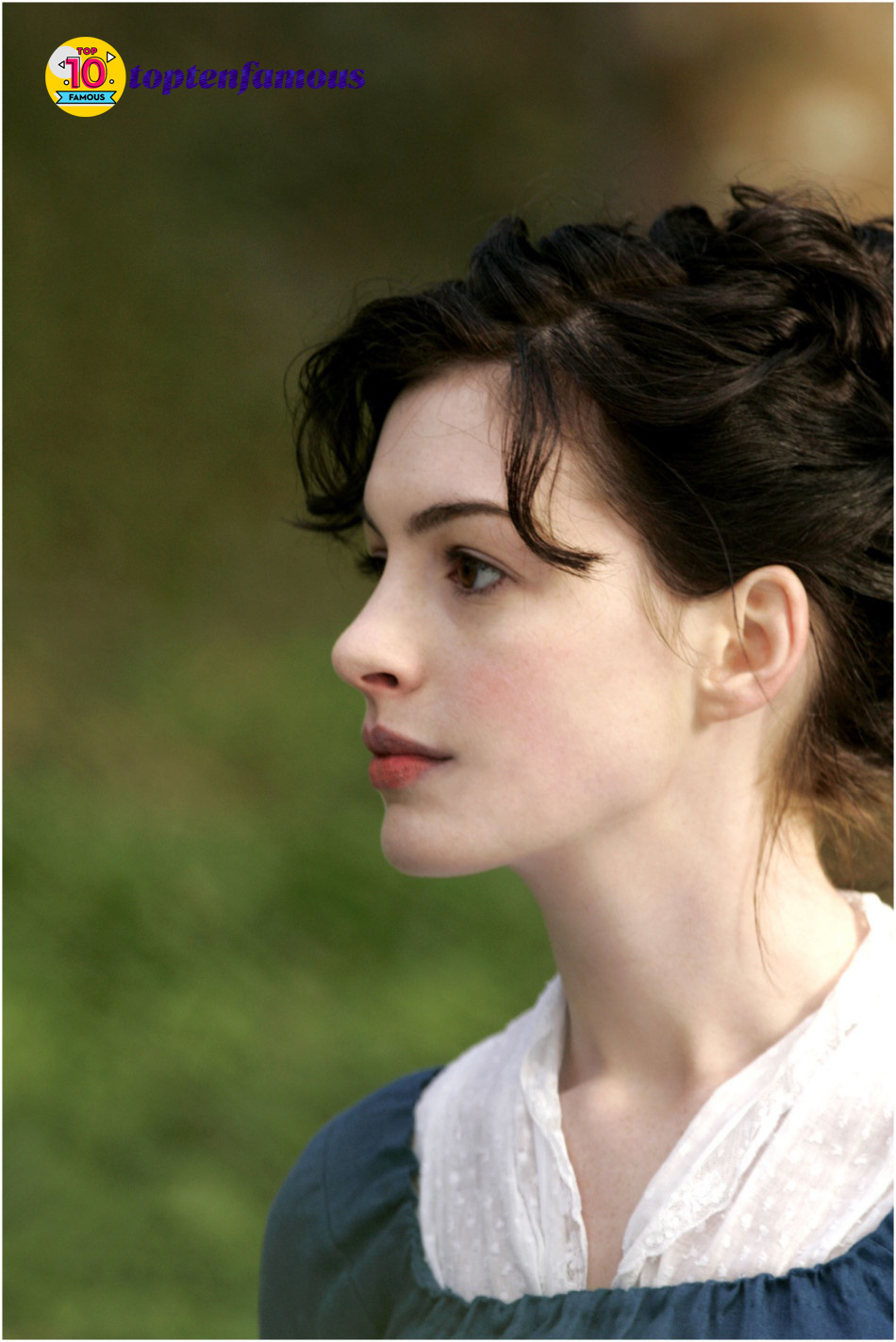 When starring in the movie Becoming Jane (2007) as British writer Jane Austen, Anne Hathaway received countless compliments for her pure beauty. At this time, her innocent image with a deep soul left the impression in the audience's heart.
To refresh herself, the beautiful American actress tried in the comedy action film Get Smart. In this movie, she starred with Steve Carell and Oscar-winning actor Alan Arkin. It brought huge commercial success with a gross of over $ 230 million. Also from this point, Anne teleported to become a box-office star sought by many filmmakers.
The independent movie Rachel Getting Married (2008) earned Anne Hathaway an Oscar nomination for Best Leading Actress for the first time in her career. In the movie, she played the role of an addicted woman who returned home after 10 years of separation. Anne's sharp visuals and unexpected excellent acting completely conquered audiences and critics.
Anne Hathaway often took the role of half funny and half seductive character. Disney princess had become an extremely impressive queen on the big screen as the White Queen in Alice in the Wonderland (2010) series.
Related: Anne Hathaway Then and Now: The Sweetest Princess of Hollywood (Part 2)
Please follow and like us: